2016. April 19.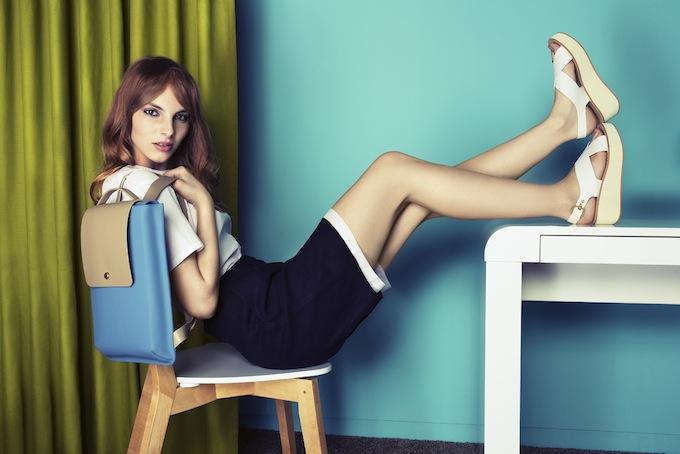 Minimal, Edgy, Colour-Blocking.
These are the keywords to describe the latest JUREKKA collection. Kolorama proves that colours are sexy even if being worn with a simple office uniform. All the bags are designed for the modern woman of tomorrow who is inspiring, innovative, has an individual style and takes charge of her professional life. Ten shapes and three colour variations result in 30 different bags and accessories. Pastel and bright colour fibercuir leather with soft and smooth touch, customised gold-finished metal studs and the fine quality craftsmanship creates a sense of glamour. The full collection is available online at www.jurekka.com in Jurekka's official online store, as well as in the Budapest Showroom. The products can be borrowed for photographing (pre-arrangement required).
Fashion For All Things Tech.
JUREKKA is a start-up fashion accessories brand specialising in laptop bags, tablet and mobile sleeves and other small leather goods. With an international team behind the label is built on a strong design concept that mixes minimalism, luxury and functionality. We are the only brand focusing on tech chic: high-fashion accessories exclusively designed for tech gadgets. Limited edition JUREKKA collections meet the highest quality standards, as they are made of genuine leather and premium quality metal hardware. All products are designed and handmade in Europe. Designers: Judit Jaradi, Réka Halmai and Anikó Deák.
Contact
Járadi Judit

 Leading designer
Tel.: +36 20 250 4878

Sale inquiries
Eva's Room 1054 Budapest Hold utca 15. I. em 15.

Campaign pictures:

Model: Bertalan Barbi (Attractive)
Clothes: INQ Concept