2021. September 02.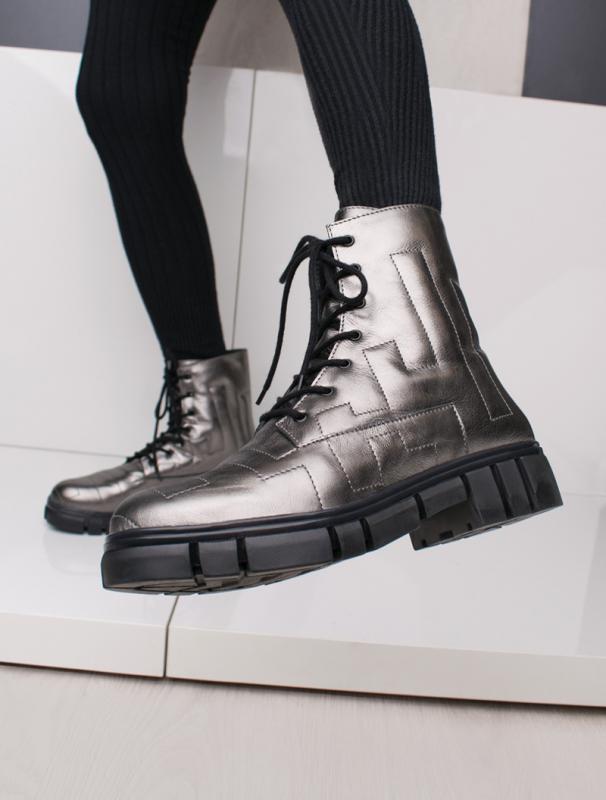 The key element of DYAN's fall-winter collection is the labyrinth, which is such a powerful symbol. It's timeless and really relevant at the same time. It reflects the past period of time, when our world turned upside down. The labyrinth appears on the boots' pattern and surface.
From these labyrinths there is always a way out, as well as from this current situation, we just need to find the right way.

BETTY
Wearing these boots you will feel like walking on a cloud. The sewed in sponge on the sides are not just serving comfort, but the labyrinth pattern appears in this puffed form better. BETTY's sole is not average either, it adds more edge to your look. Available in black and silver versions.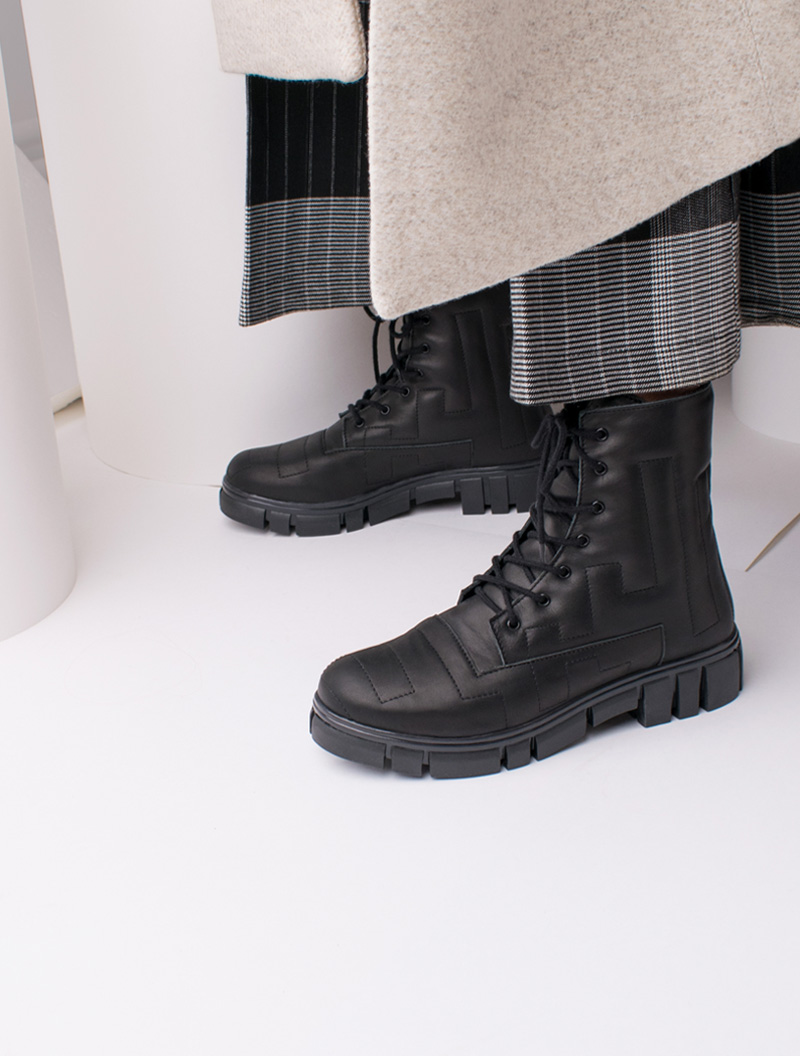 JOYCE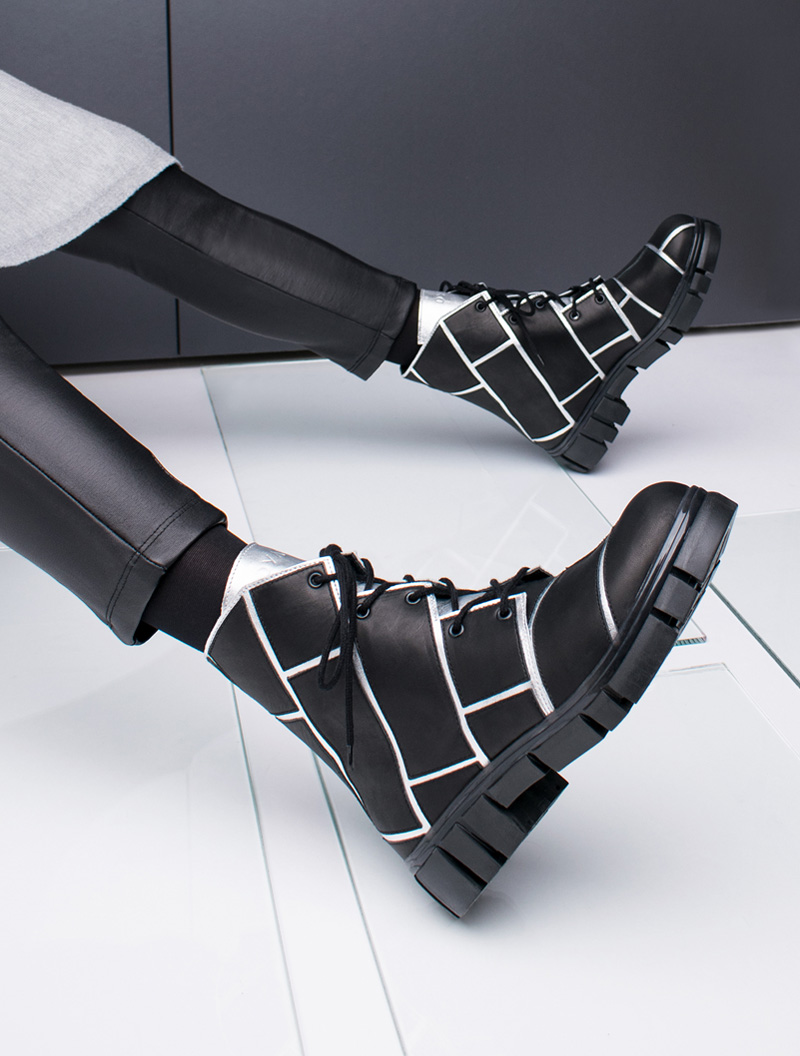 JOYCE is literally a piece of art: every single rectangular is sewed piece by piece on this boot with meticulous work and care. You can choose from two colorways. The black or graphite grey rectangular shapes show the ways of the labyrinth. The accented sole gives a 'stand alone' look to your set.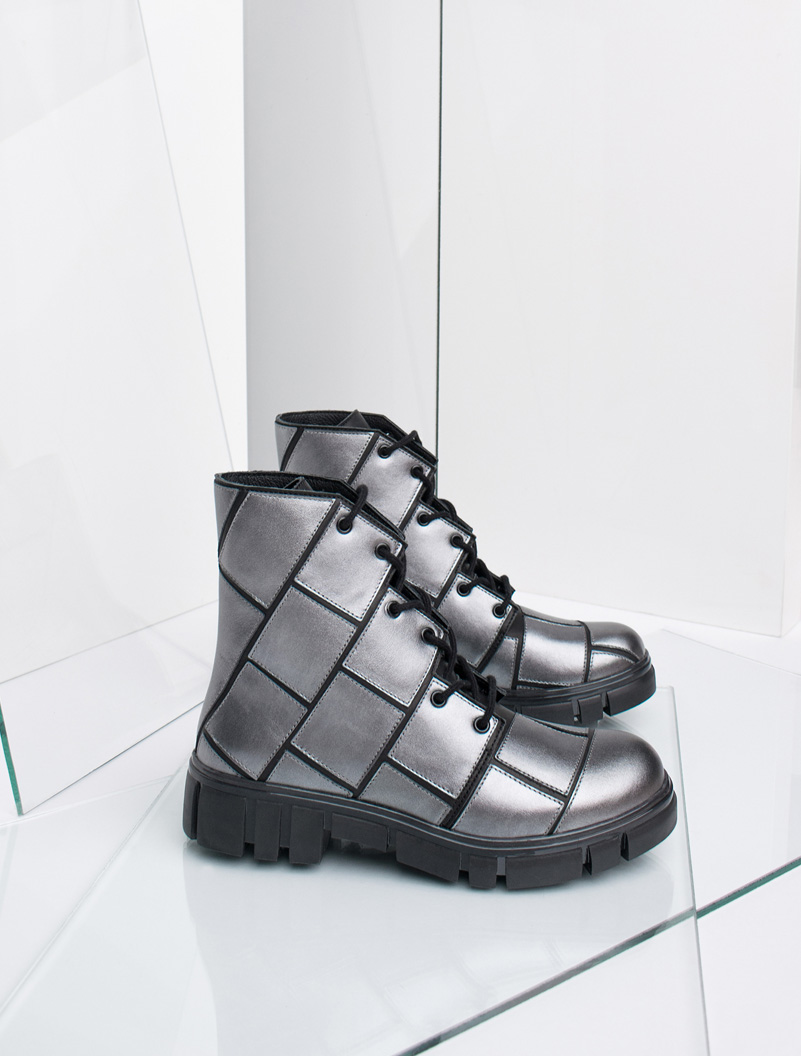 BELLA
An ankle boot is an ageless fashion piece. This pair of shoes could be worn everywhere with everything. Our favourite details: the quilted surface made with meticulous work, the glossy leather and the fascinating shoelace solution.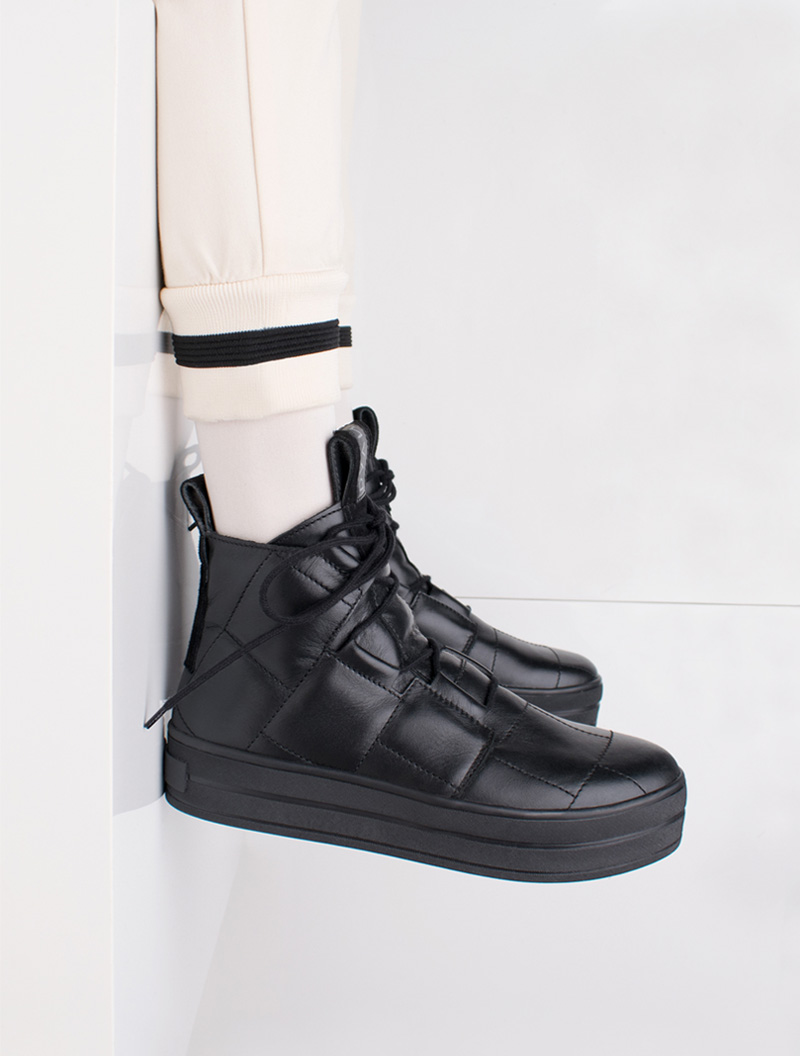 More pictures: