2017. October 28.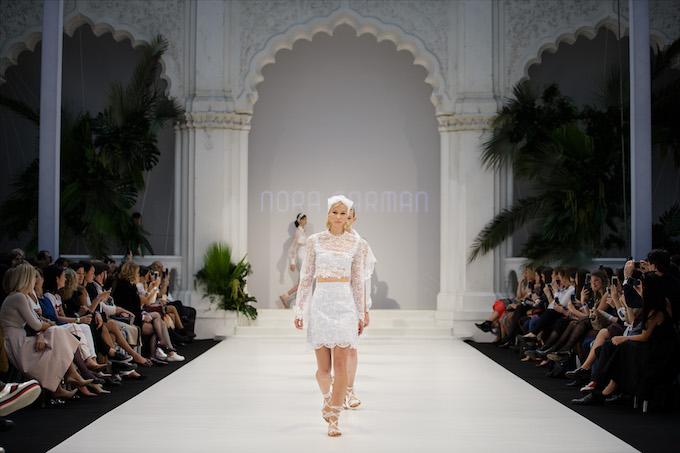 Nóra Sármán

's 2018 spring/summer collection is inspired by the wardrobes of romantic holidays. Floating frills, huge sleeves, and skirts in the air are all over the collection. The Honeymooner is an ode to summer and love.

The collection was inspired by the unique, embroidered and applied materials the designer inherited from her grandmother's bridal gown manufactory. These once were intended to be used for wedding dresses, and now are reborn as pieces of a limited capsule collection.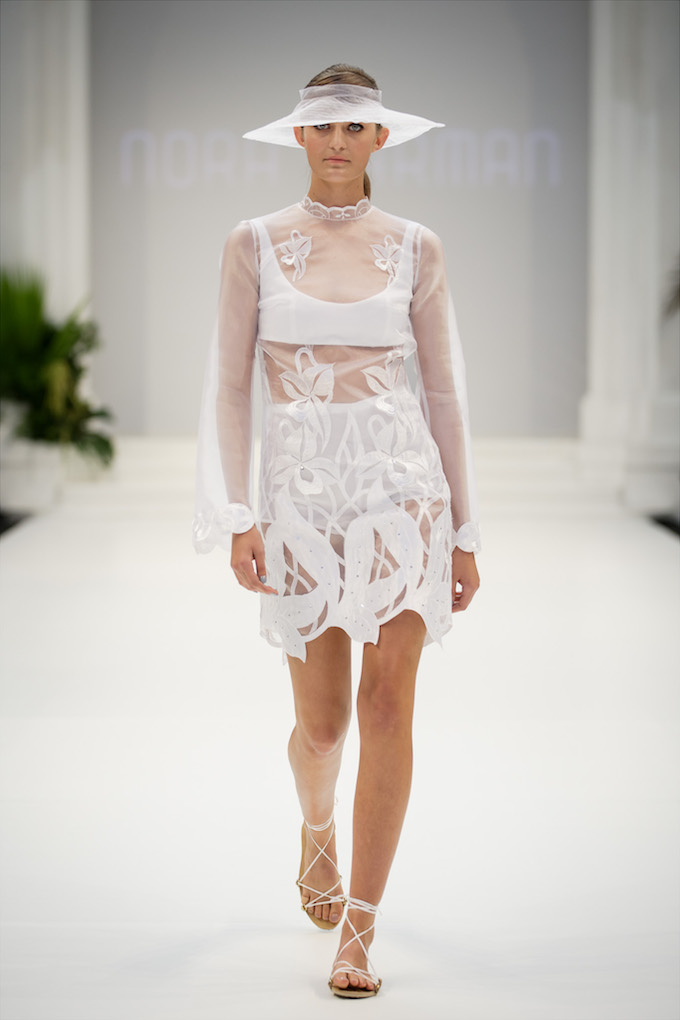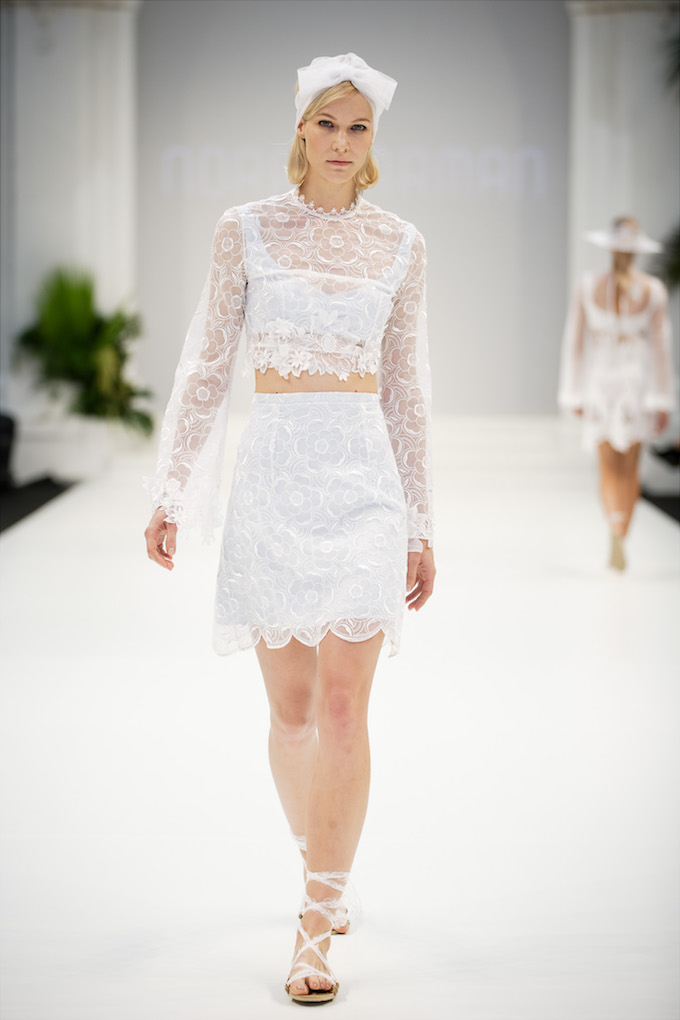 "It means a lot to me to use the materials my grandmother used 30 years ago. Her memory and continuity can be traced in these pieces – juxtaposing family traditions and nostalgia driven by sentimentalism, and the possibility of creating something view."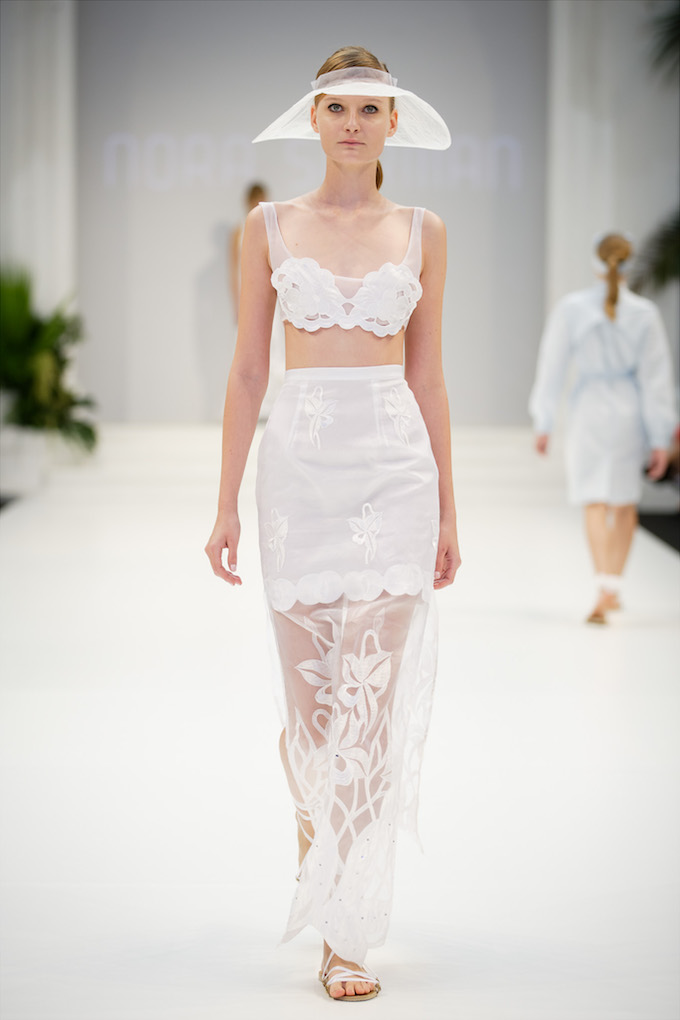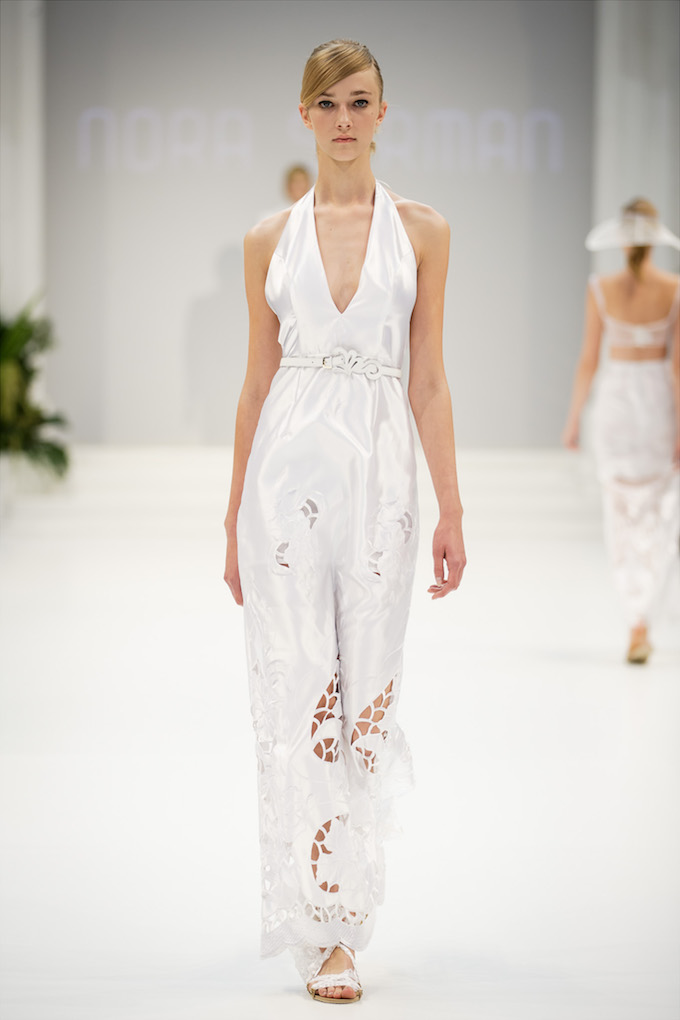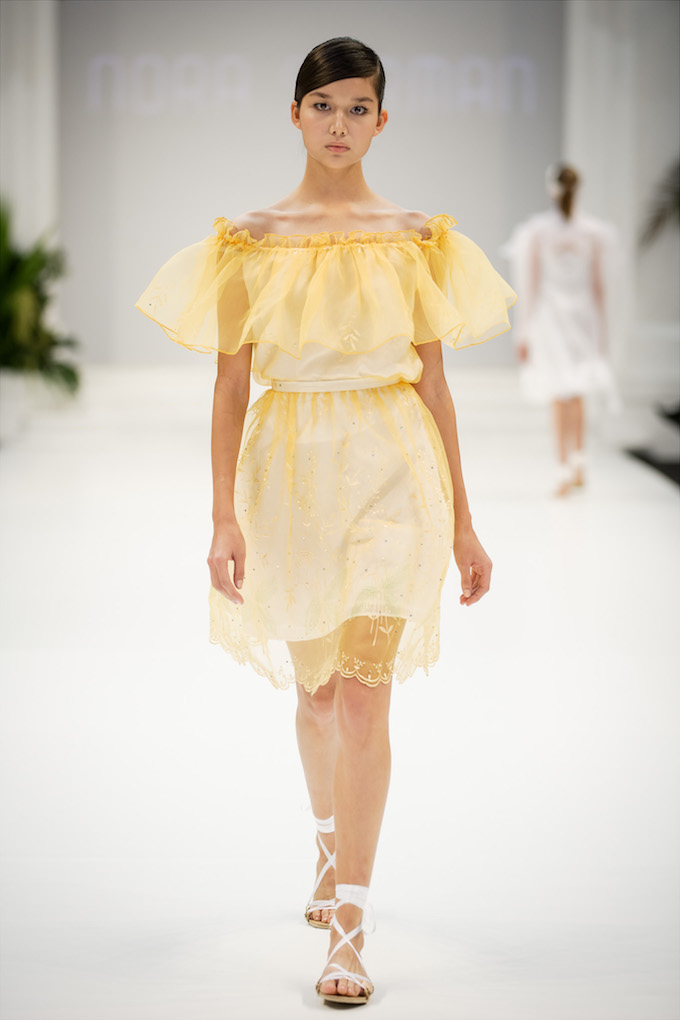 Crispy taffeta, crystal-like organza and shiny satin form the basis of blouses and top-and-skirt pieces.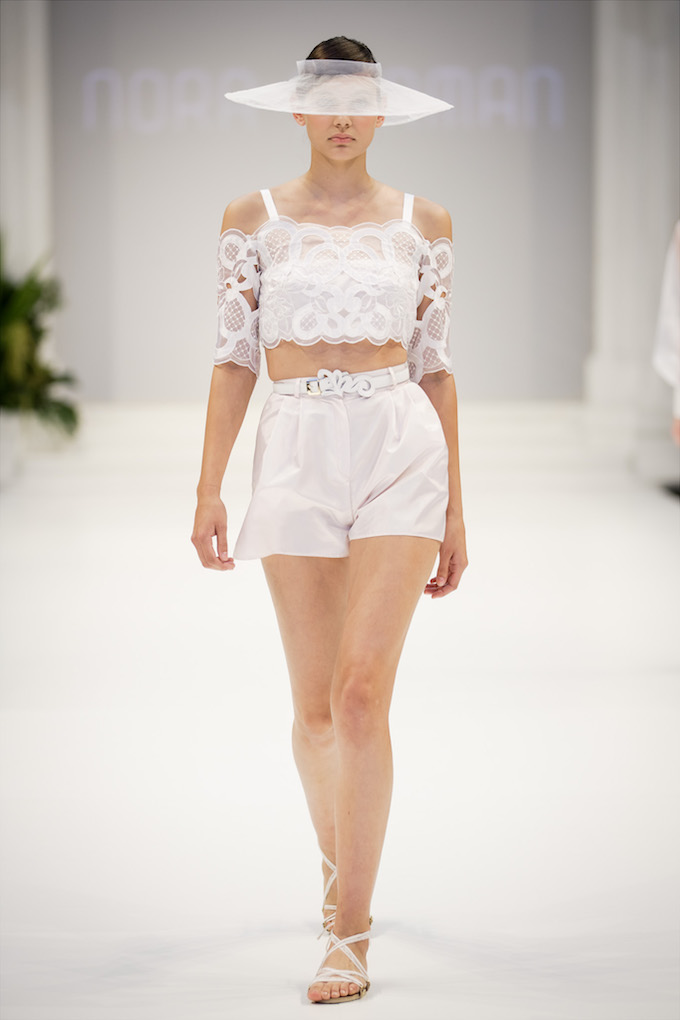 Everything is white as snow, just like the dazzling lights of summer.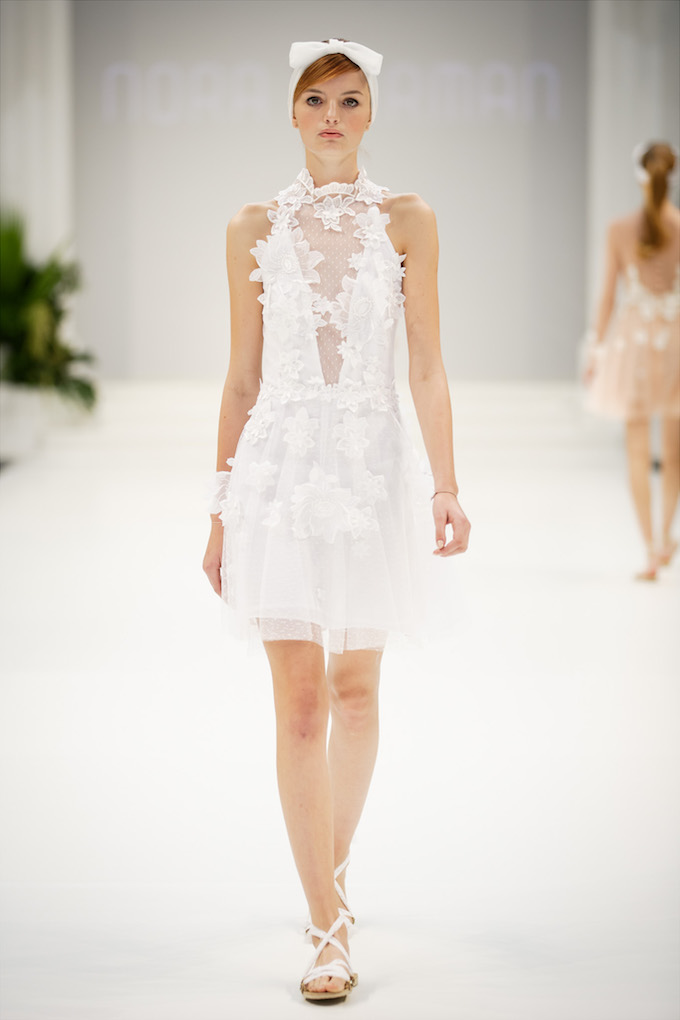 Romantic and ethereal springtime trench coats are made from taffeta and organza.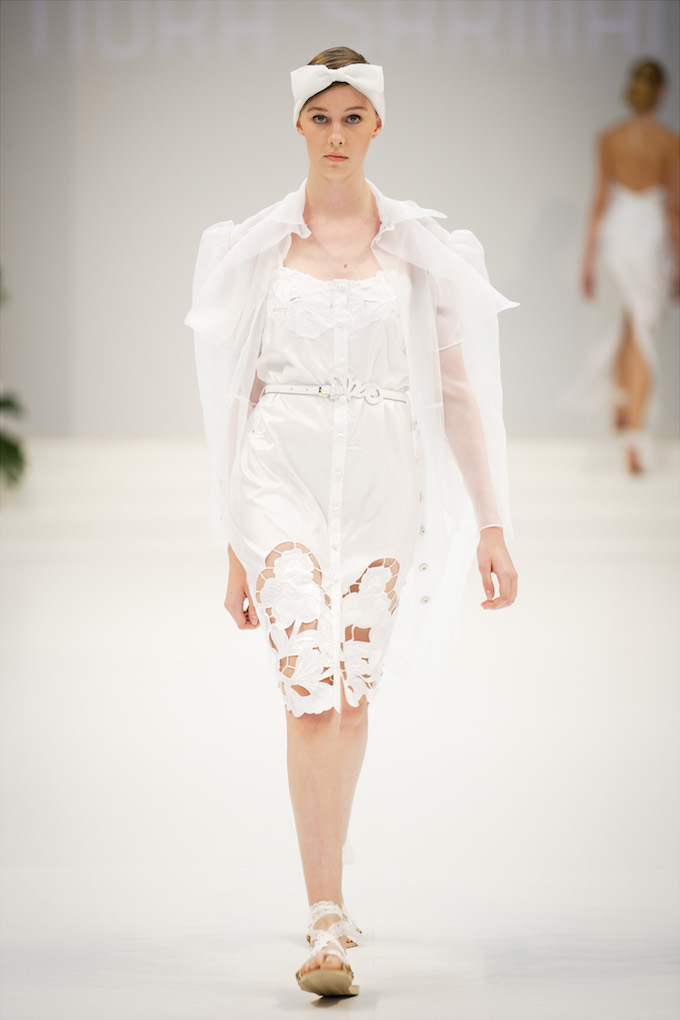 The designer's favorite materials are also present in the collection: a special lace with strings and soft tulle with lace on which floral motifs are floating around. The pieces recall the way elegant guests of holiday resorts used to dress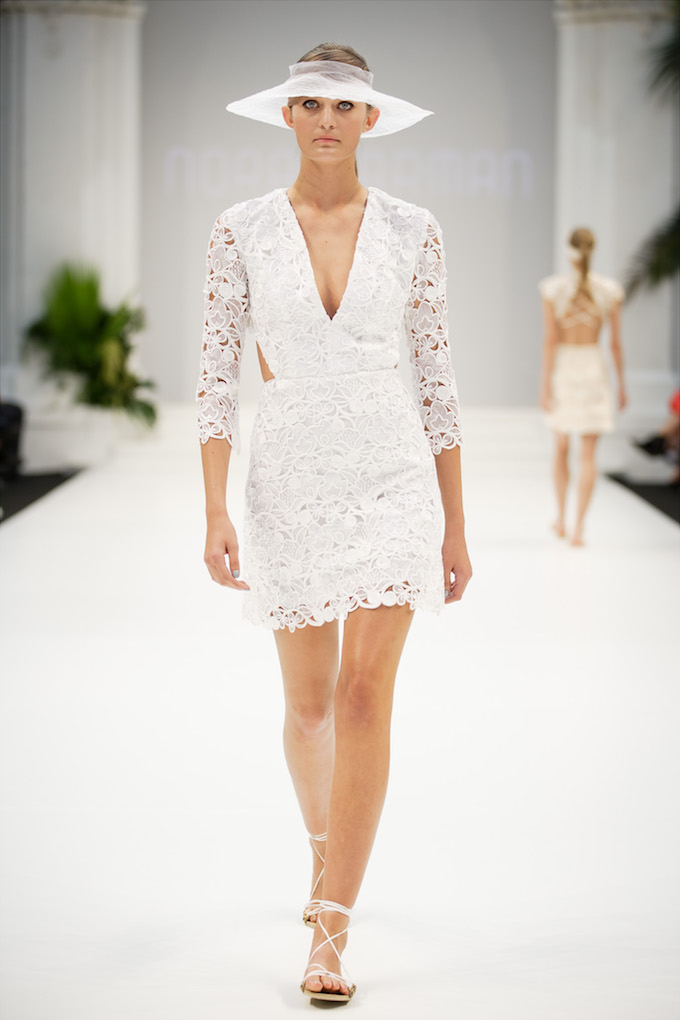 The collaboration between
Nora Sarman
and Piszli resulted in a sandal collection created exclusively for The Honeymooner collection. Zsófia Vecsei's headpieces make the pieces even more mesmerizing.
More pictures:
Photos: MBFW