2019. September 04.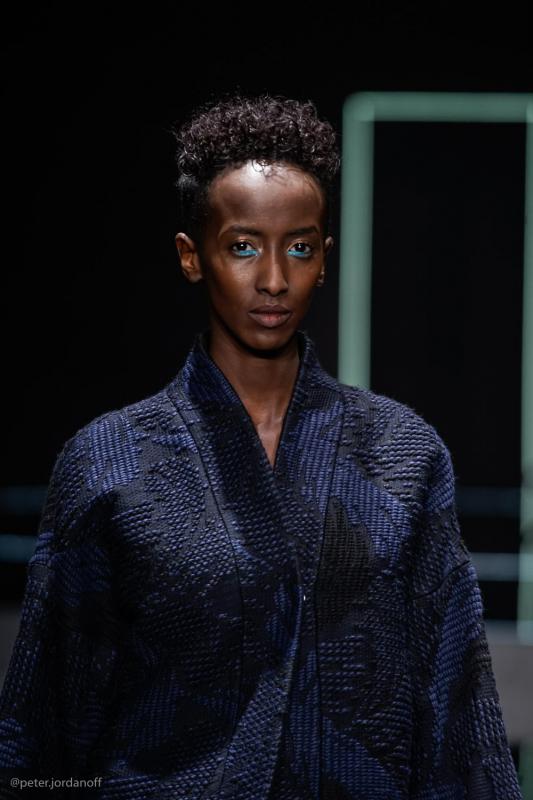 For over 25 years, the

Artista

brand has been able to continually renew itself so that its clothes are instantly recognizable. There is always a strong artistic attitude when it comes to assembling their outfits, but it never goes to the detriment of wear.
This year's autumn-winter collection was based on a Transylvanian collection of Roma, Csángós and Szeklers, which at the same time gave the clothes a "breath" of inspiration. That is, they did not necessarily adopt specific garments or patterns, but rather adopted habits and philosophies. For example, the Roma use the practicality of mixing pieces of athletic, urban, streetwear with plush skirts of their own national costumes and colorful, printed, floral motifs. A very strict yet beautiful, systematic, layered look was raised from the Szekler costume.
The choice of material combines strongly masculine and explicitly feminine materials, implying the custom of these regions and cultures to have women simply pick up their husbands' jackets or coats, or to recycle and re-use them.
The pleated material and the cassette are accentuated elements, but the design team played with the brand-specific tailoring features. Although there are a couple of full dresses, either skirts or scarves used as belts, it is much more typical to look in a surprising detail: a sleeveless dress, an overlay, or a colorful inset. Floral patterns inspired by the Roma culture also appear rarely in the form of full-length dresses, much more so arranged in such striking detail.
The clothes were accessorized by
Delacier
jewelry.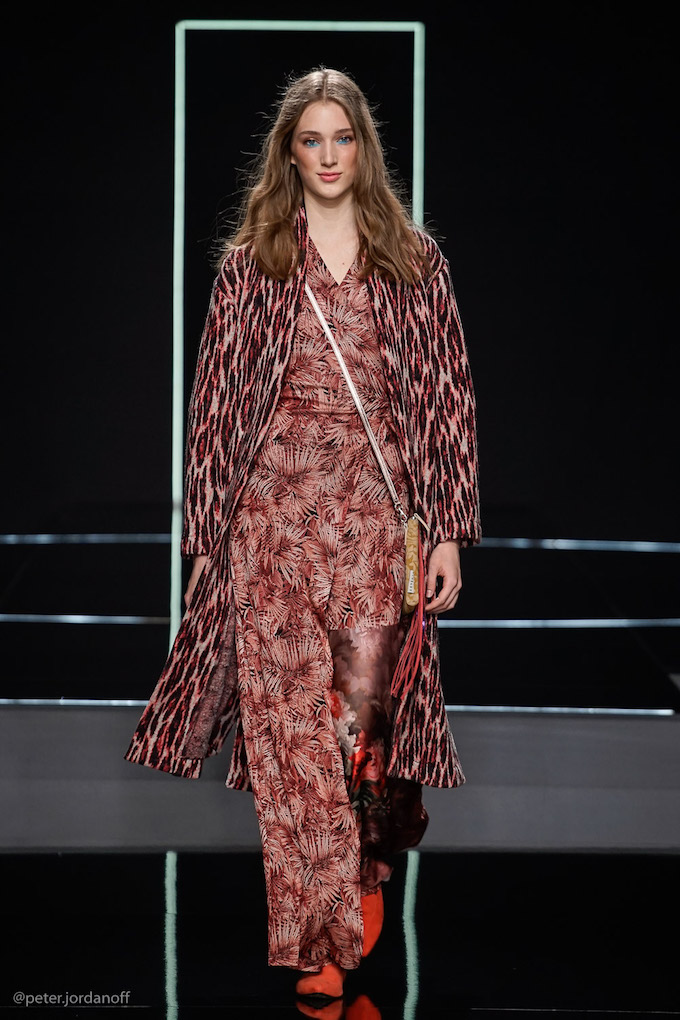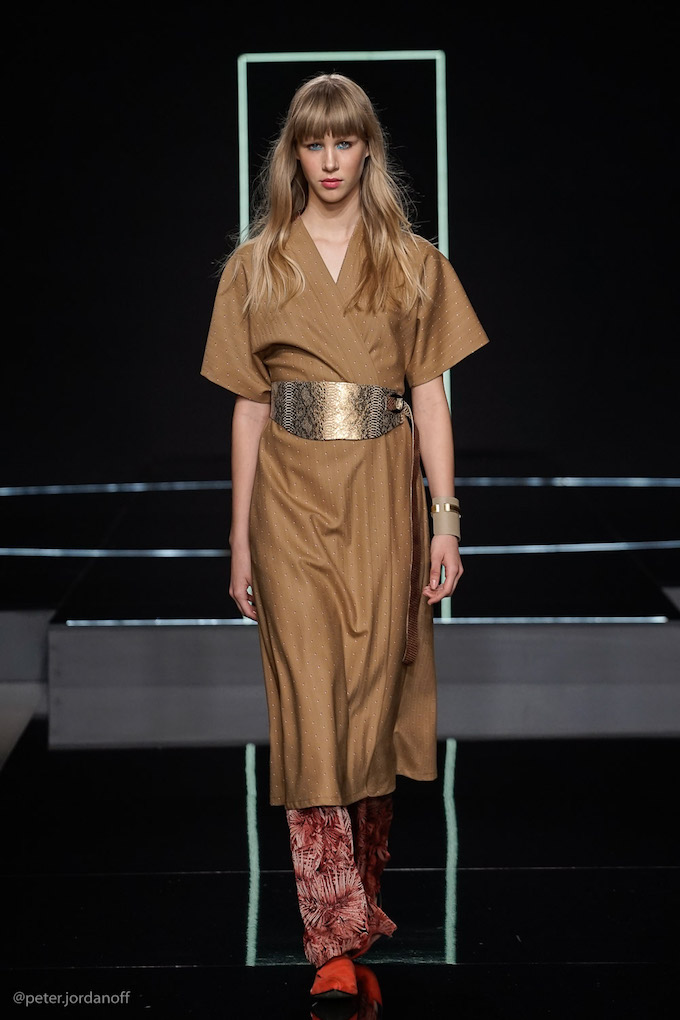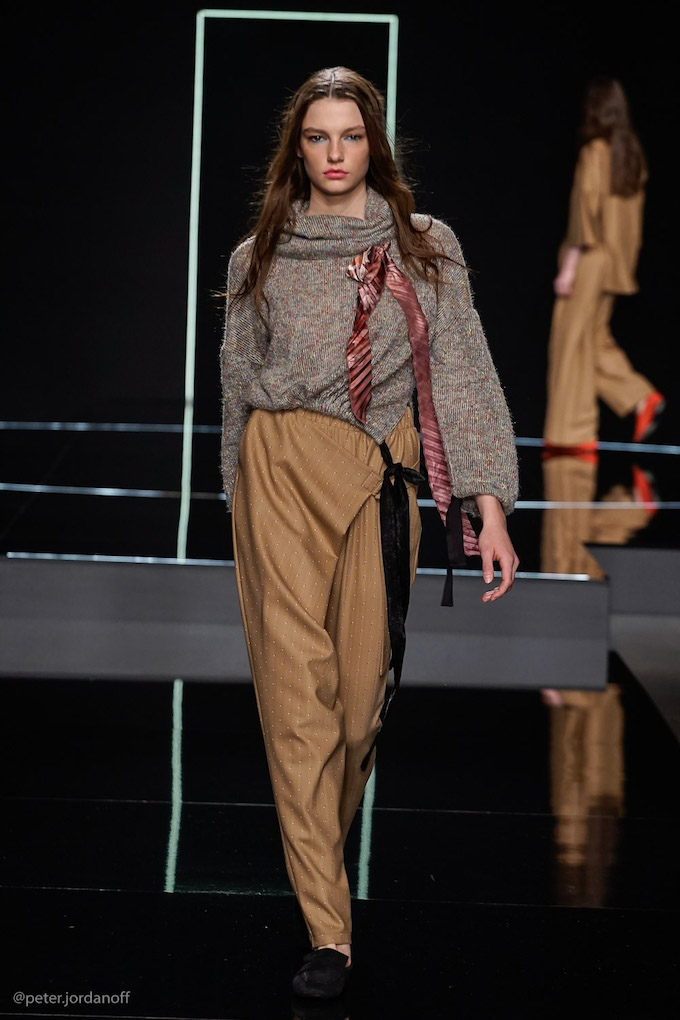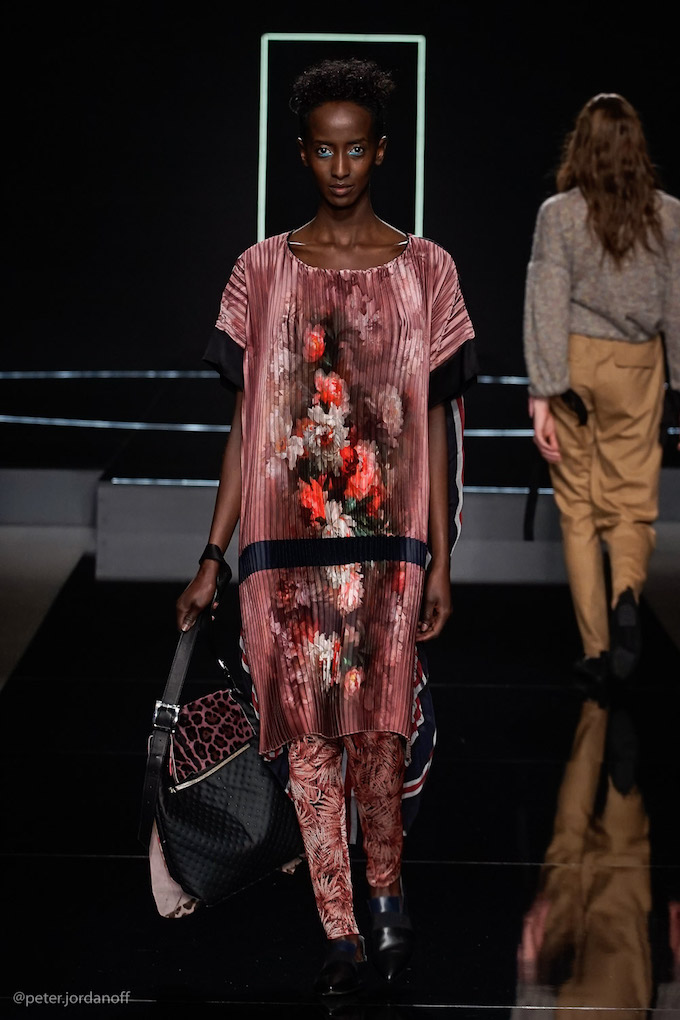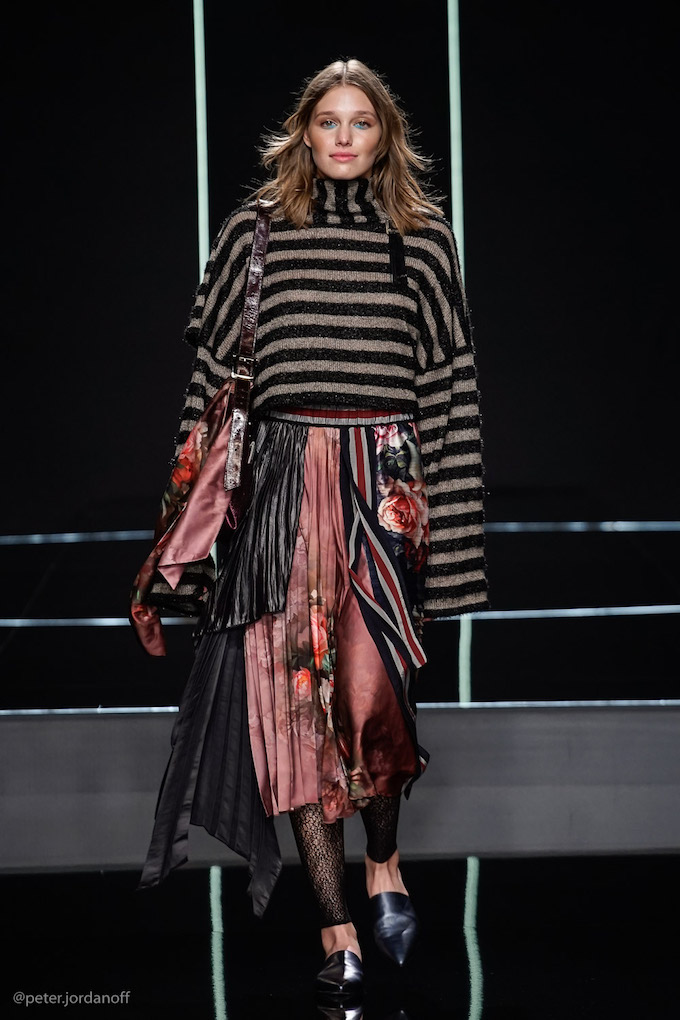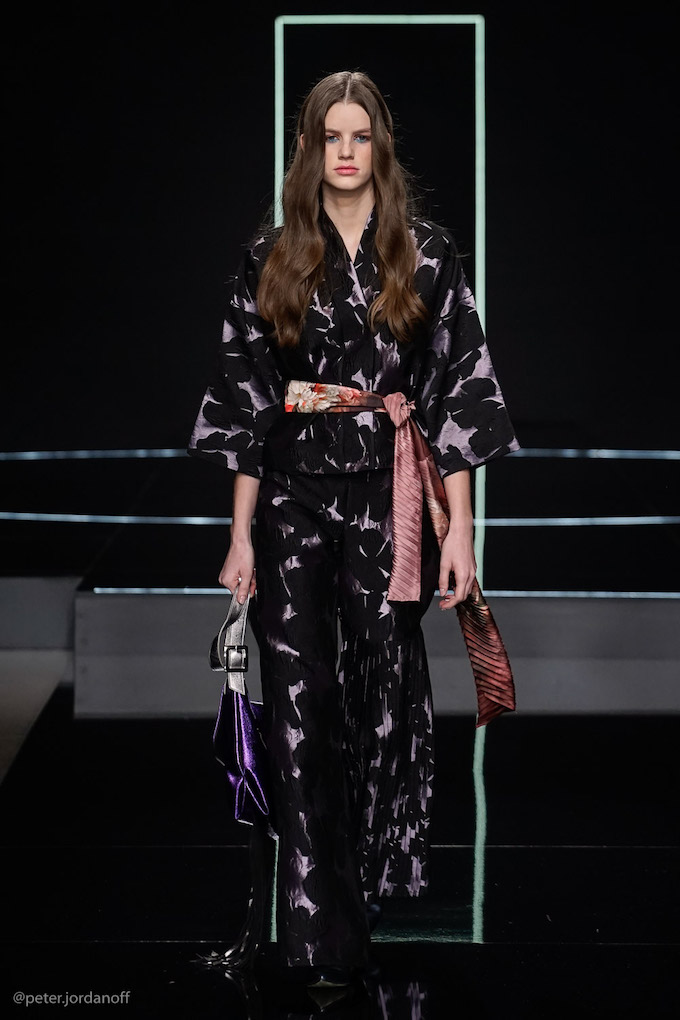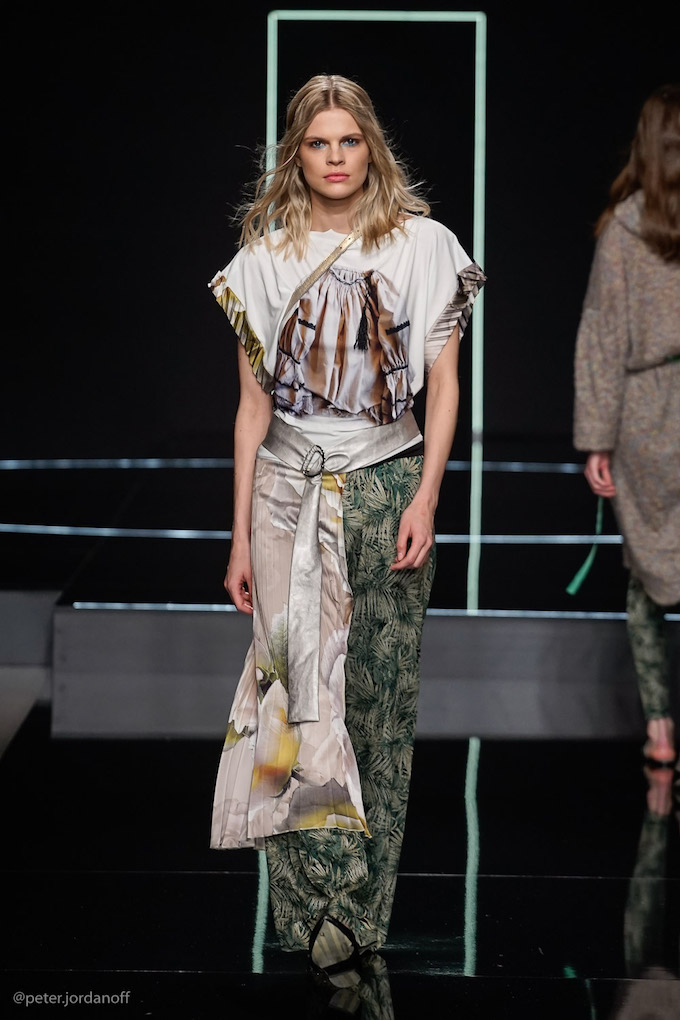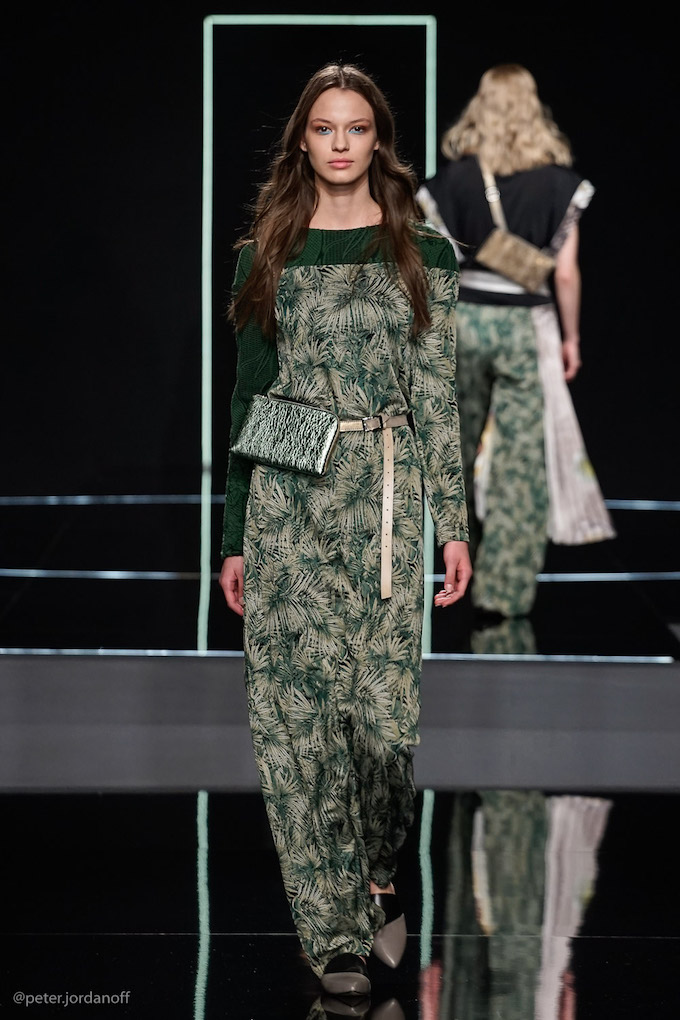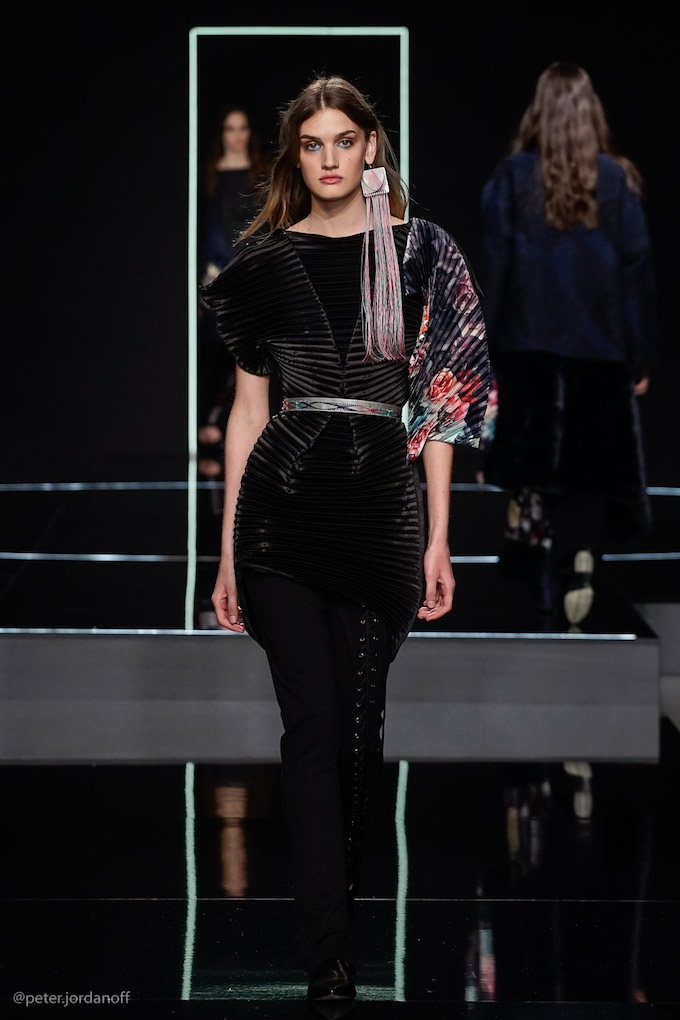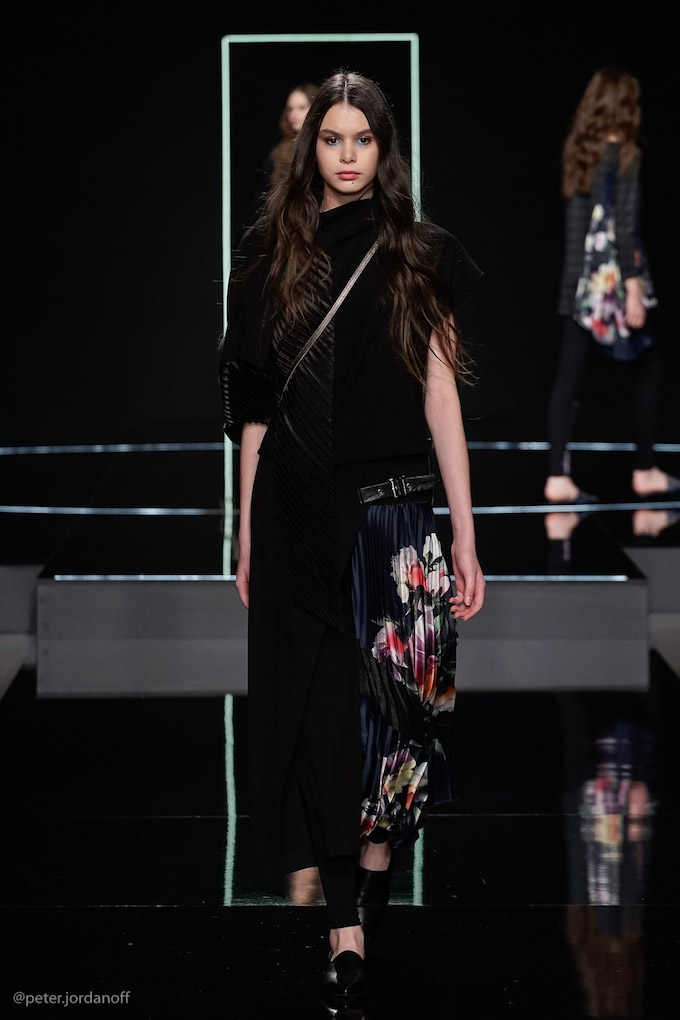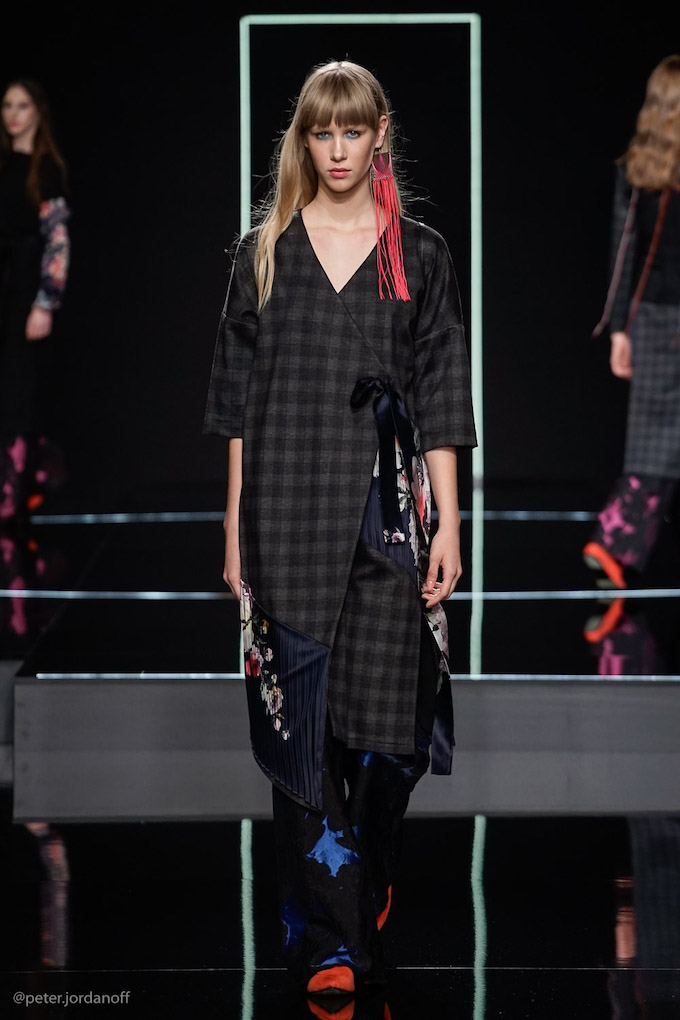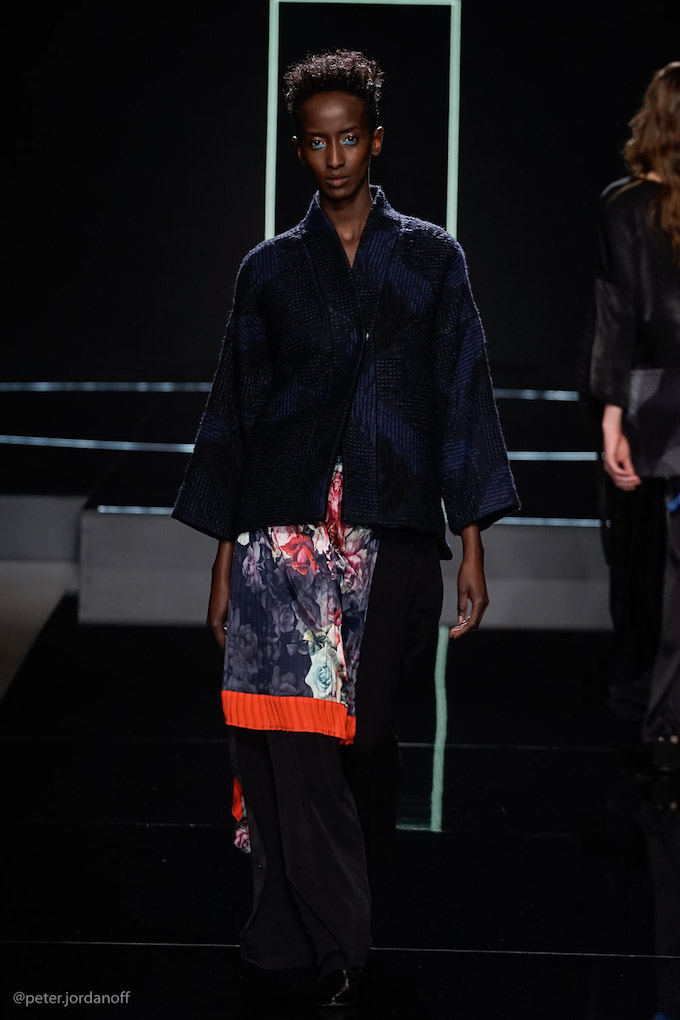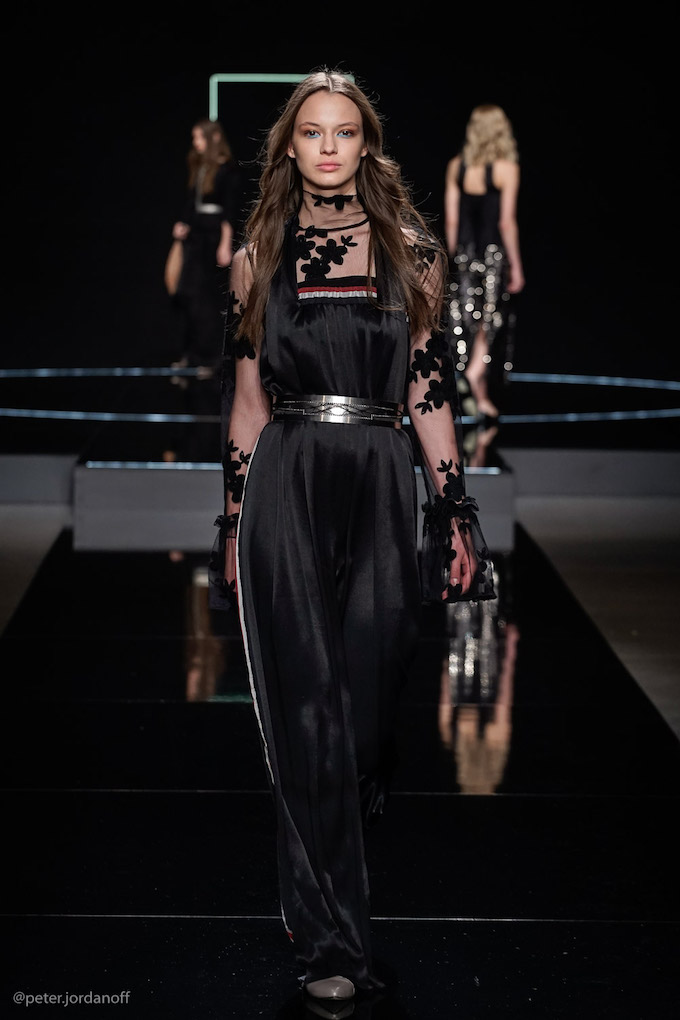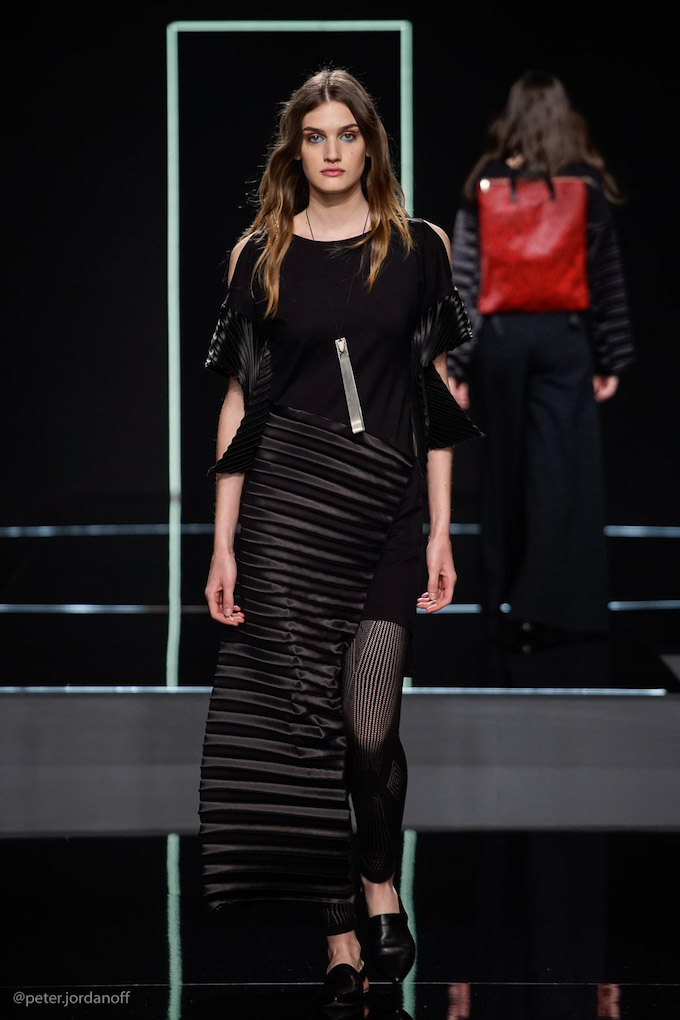 Photos: Peter Jordanoff
________
More pictures from the catwalk: