2015. October 02.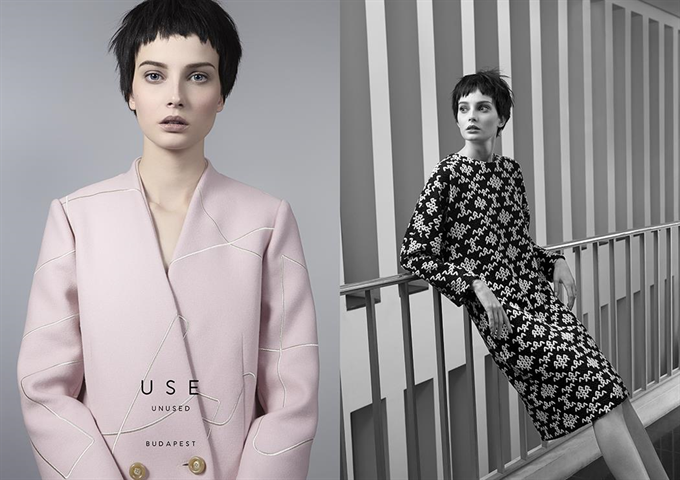 Pastell coats, red camouflage dresses, sweaters with arrow signs - autumn/winter collection of Use unused is dedicated to women with confidence.
Designer trio of Esther Füzes, Attila Godena-Juhász and Andrew Tóth created something what is easy to wear but still unique. Inspiration has been presented by the landscape of forest walks at the Hungarian countryside, near Gemenc. Colours: khaki, olive, military green. Regarding fabrics wool, cotton, jersey, printed silk and neoprene have been used in great compositions with embroidery and applications.
Characteristic usage of fabrics, feminine curves, special prints and creative combinations are reflected in the collection - as quality highlights of the USE unused brand itself.
More lookbook pictures:

Photos: Máté Móró
Styling: Ali Tóth, Anikó Virág
Model: Petra Hegedűs @Face