2020. March 10.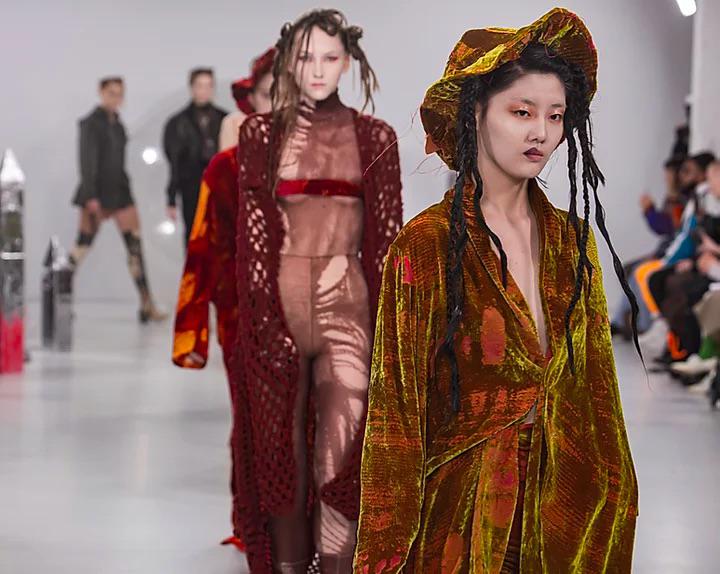 We had the stormiest weather of all times as we were approaching to Victoria House where UNDERAGE presented its AW20 collection. I had an actual dystopian feeling which didn't stop even after we took our seats around the catwalk.

As man's endless desires transform Earth as we know it into a desolate, unlivable landscape, UNDERAGE invites us to imagine a journey to a conceptual world; the backdrop for the AW20 collection.

This season's muse is a futuristic time traveller, transported to a new dimension, unable to let go of her tangible memories and objects and leaving behind a footprint that can't be erased. Thus, we are forced to examine our own impact on the world, both physical and spiritual.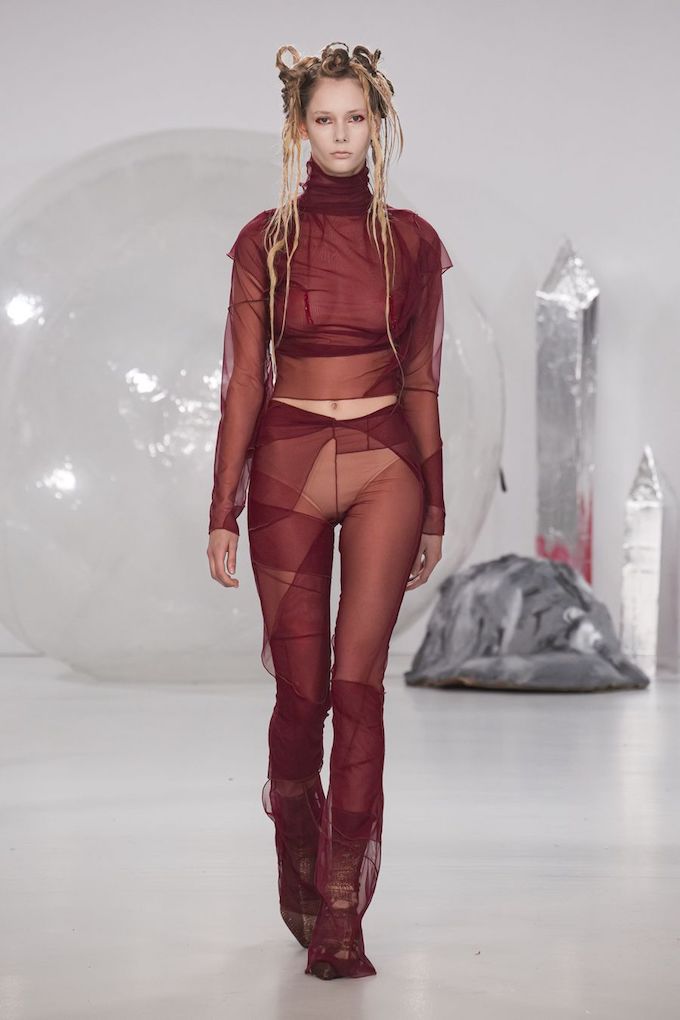 Entirely designed and made in London, familiar fabrics return for AW20 from past seasons, including silicone, TPU coating and mesh. Meanwhile digital prints, CMYK screen prints and silk viscose devoré add layers of texture and pattern.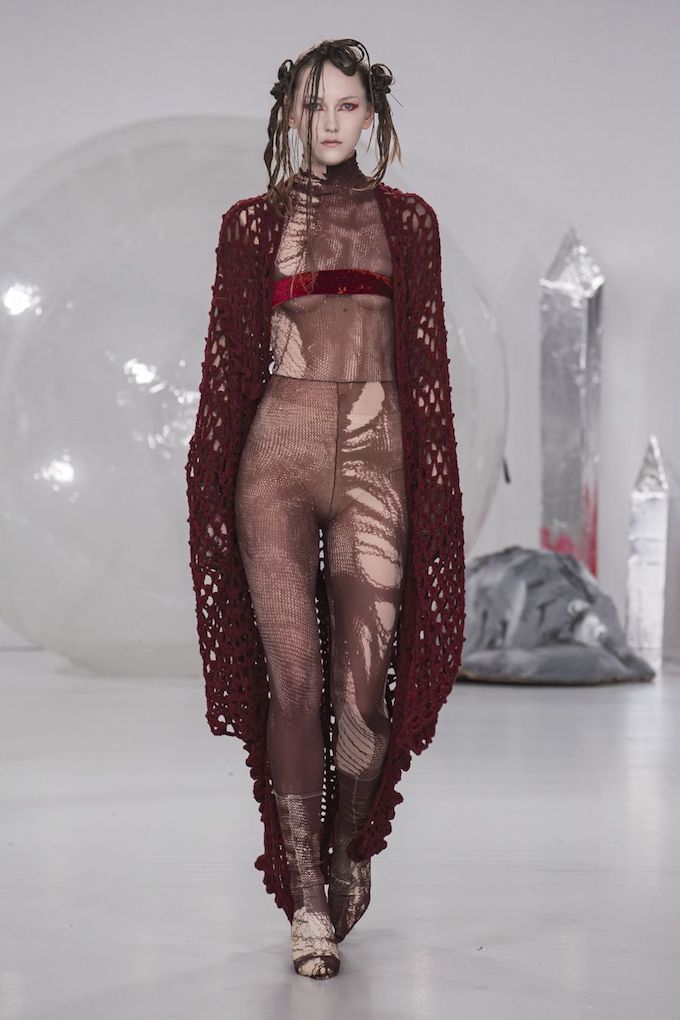 Textiles created through melting and sealing represent the sense of ambiguity between reality and fantasy; almost as if one foot were on Earth and the other in a new dimension. As ever, sensual undertones run deep throughout the collection, as tattered garments cling and wrap around the body to deeply erotic effect.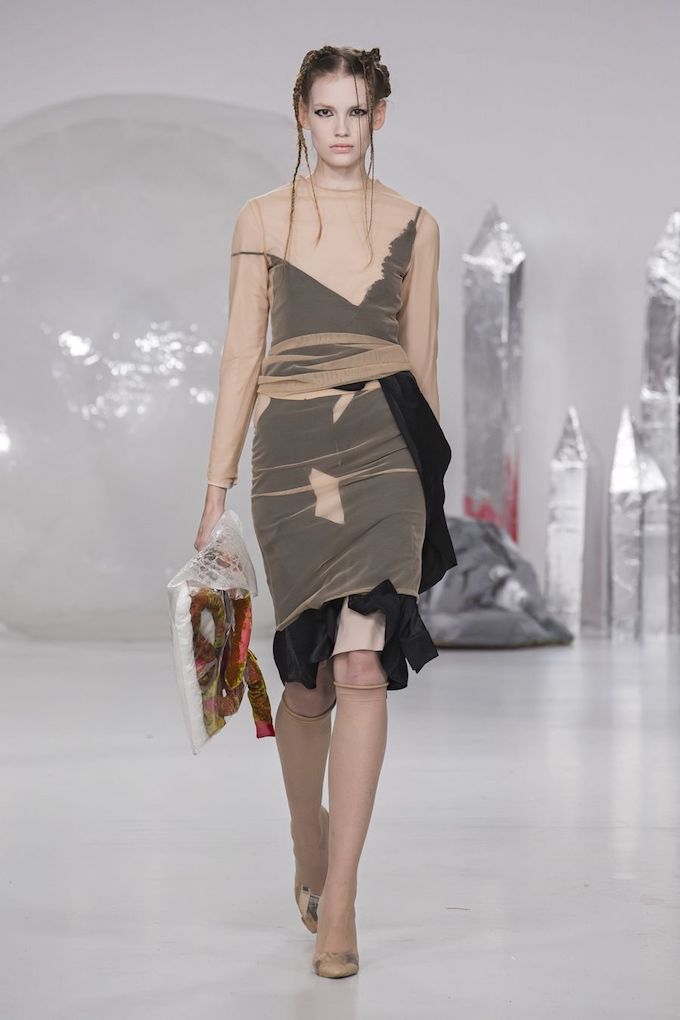 Through some of the collection, AW20 gives new life to second-hand pieces through upcycling. Garments are deconstructed and reworked as a patchwork textile, then new patterns are cut and stitched; while shoes are deconstructed & manipulated into new shapes, revealing pieces that tread the line between old and new.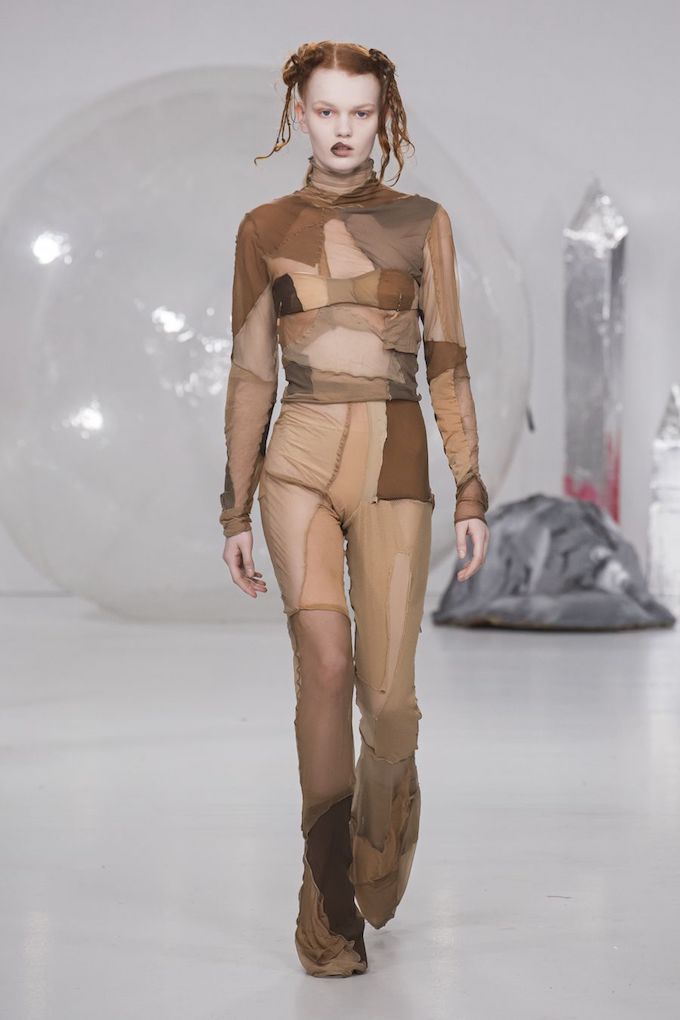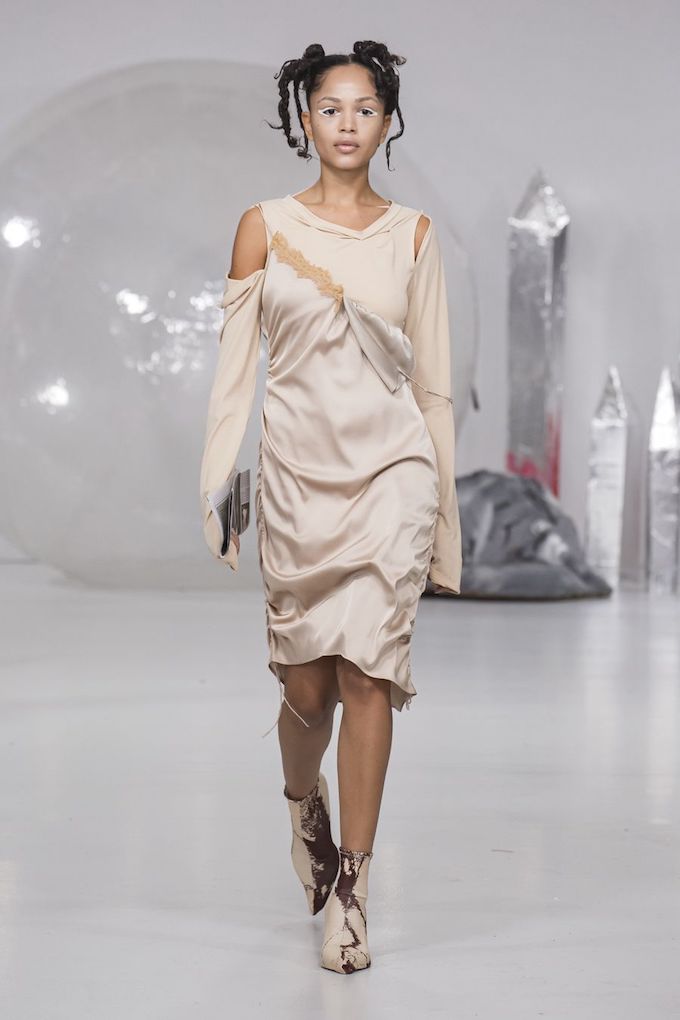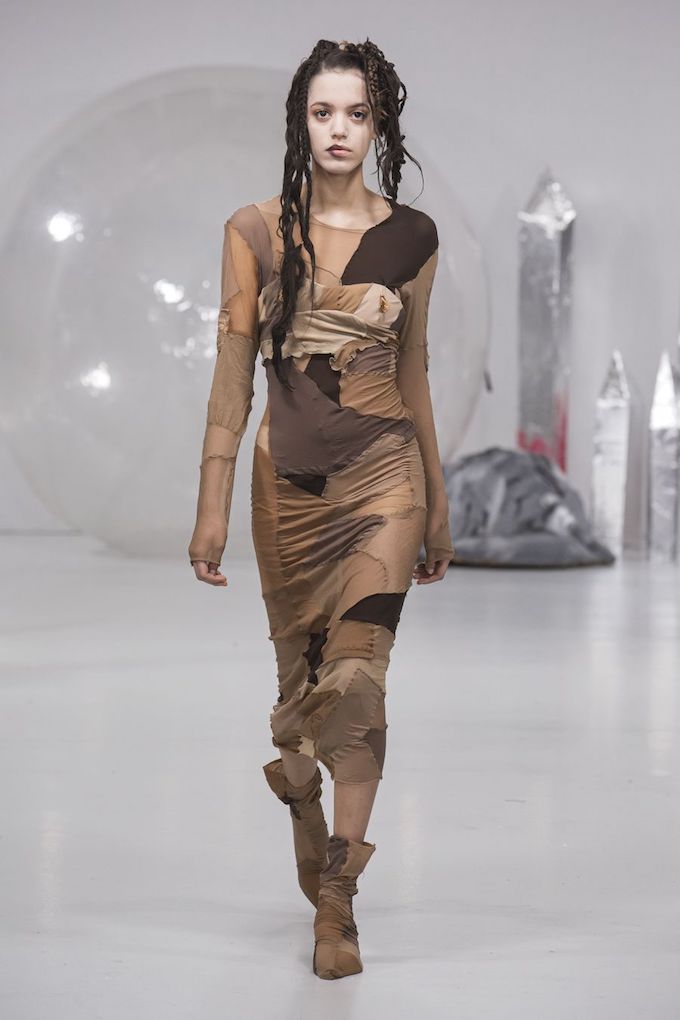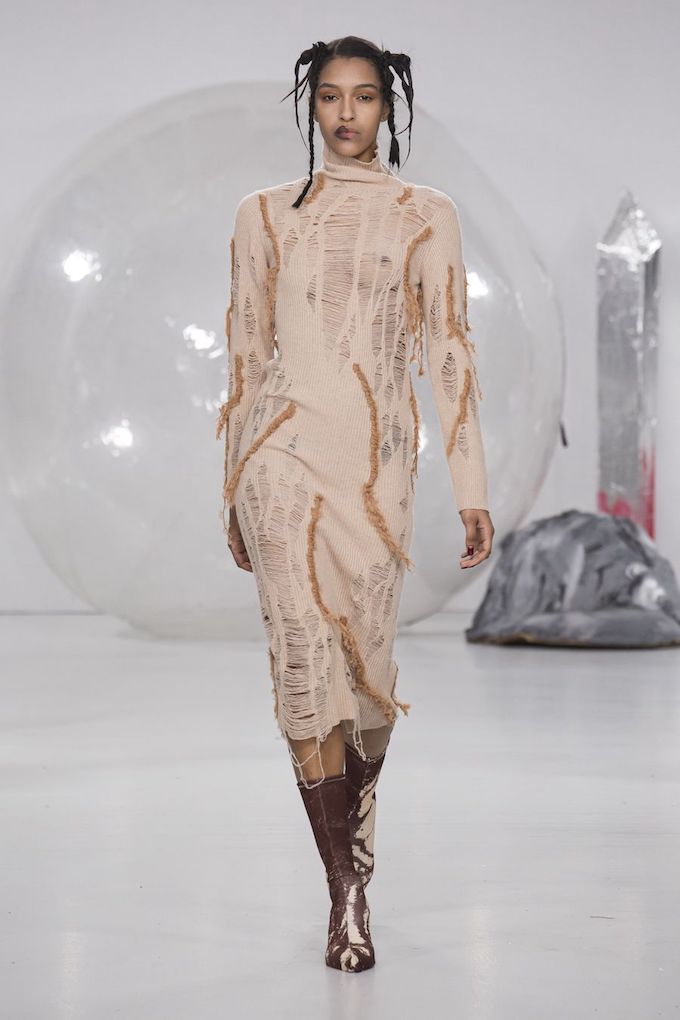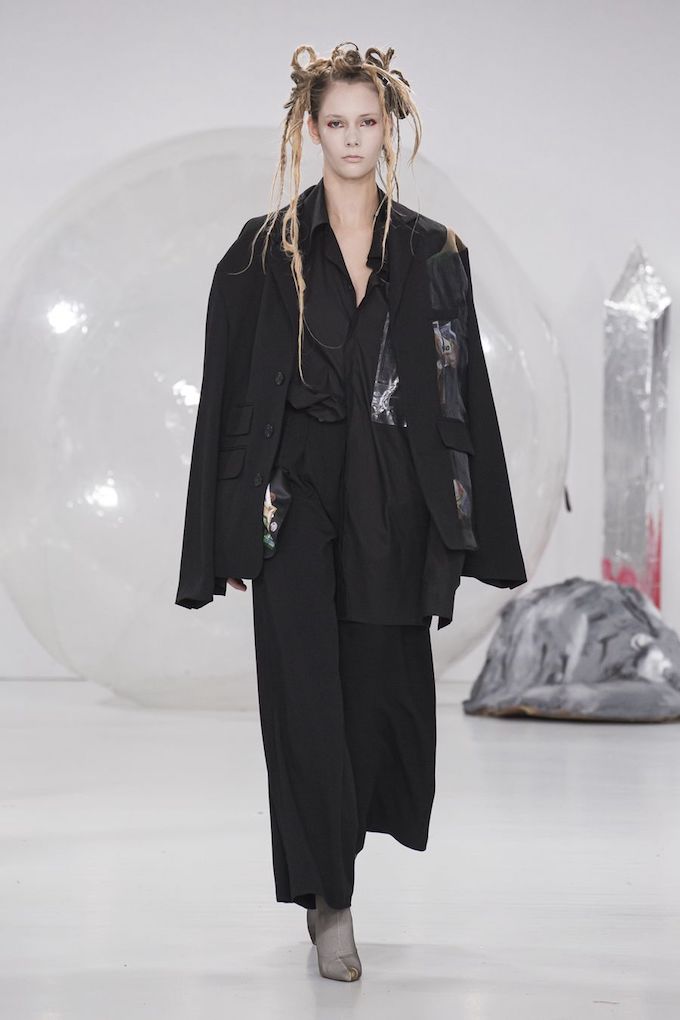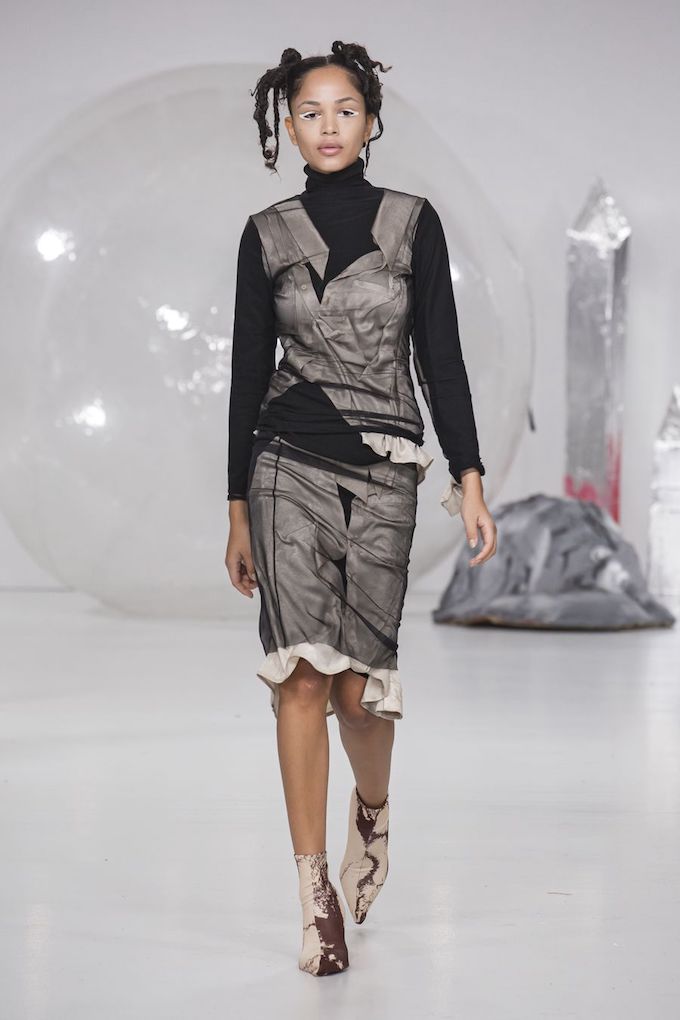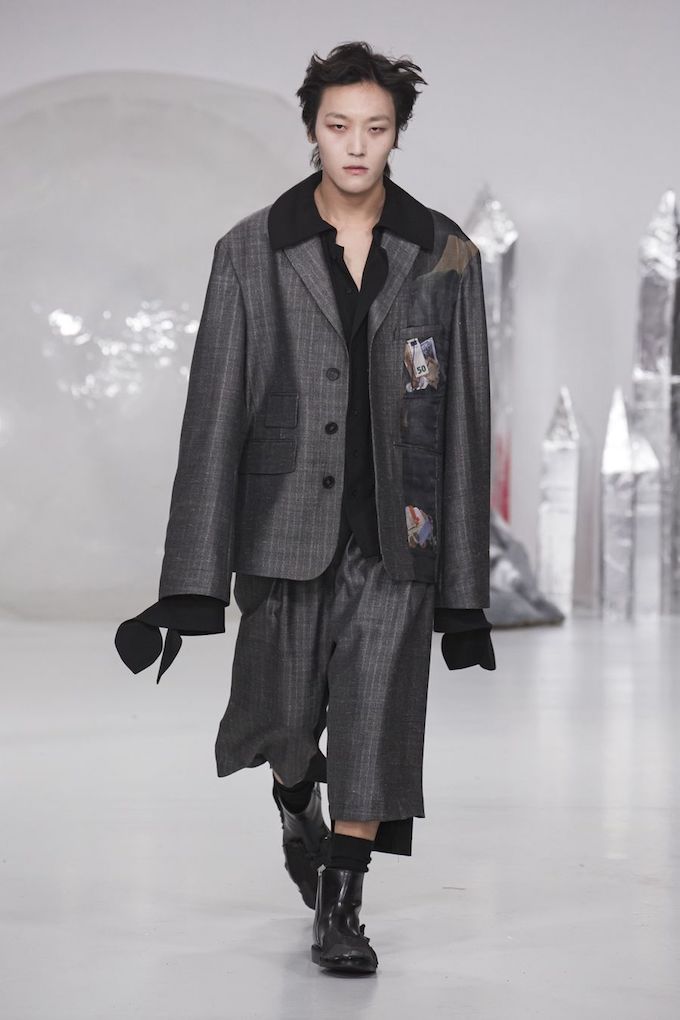 All looks:
Show Credits:
Hair by Roger Cho | @rogercho2000
Make-up by Janell Gleason for Aveda | @jgeason @aveda
Press by The Lobby London | @thelobbylondon
Set by Lydia Chan | @lydiaaachan
Videography/Photography by Thomas De Crus Media | @thomasdecruzmedia
Music by AM Sound Design | @_____________am_____________
Words by Camilla Flora
Modeled by Zhang Yu - Body London.
Support from the British Fashion Council, London Fashion Week, and Fashion Scout.
@britishfashioncouncil @londonfashionweek @fashionscout

Courtesy of © UNDERAGE / THE LOBBY