2017. October 25.
The

Portico Quartet's Art in the Age of Automation

classical and electronical tunes – where visuality can be heard – inspired the designer to create her brand new collection. Avantgarde and minimalist styles lead the new spring-summer collection again, but now the spirit of the brand has been encoded into the dresses, literally. We can read the binary code of the

Konsanszky

name on hidden or at times on visible details of the clothes.
The encoding of the brand's name is the main graphical part of the SS 18 collection. The mystery of life is in this modern way of inspirational musicality, as is an openness towards novelty. The pieces of the collection are interchangeable between the two gender: women pants were got masculine cut, yet masculinity does not overwhelm on the collection, moreover femininity vibrates throughout. Combining materials,
Konsanszky
composes a visual infrastructure, collated from music, geometry and from the style notes of the brand. The encrypted mystery is in the spatiality of the dresses, where every woman can find her own mystery and discover her own encrypted messages. Iridescent ame orange works its magic near blacks, whites and beiges. This sophisticated strong orange colour emerges distinctly from the "non-co- lours", with the black and white they are strengthen and subdue each other.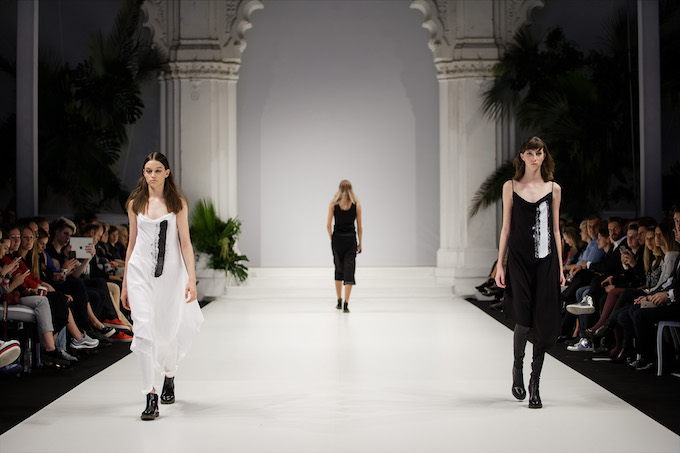 The
Konsanszky
numbers bring an edgy look to the fineness of the ultra light fabrics. Washable lamb leather, pure silk, floss, poplin, cotton and viscose jersey, flax, cotton canvas and elastic jogging-jeans materials live together with creation's unique name: Cryptonit, Wook, Phonix, Awake, Hybrid, Indira, Shade.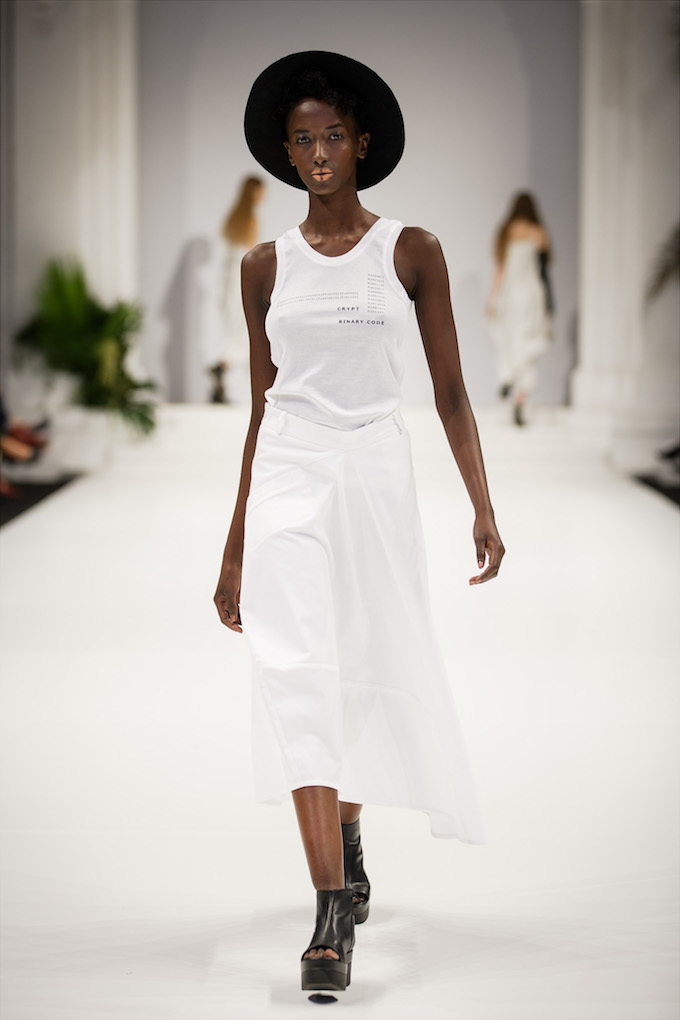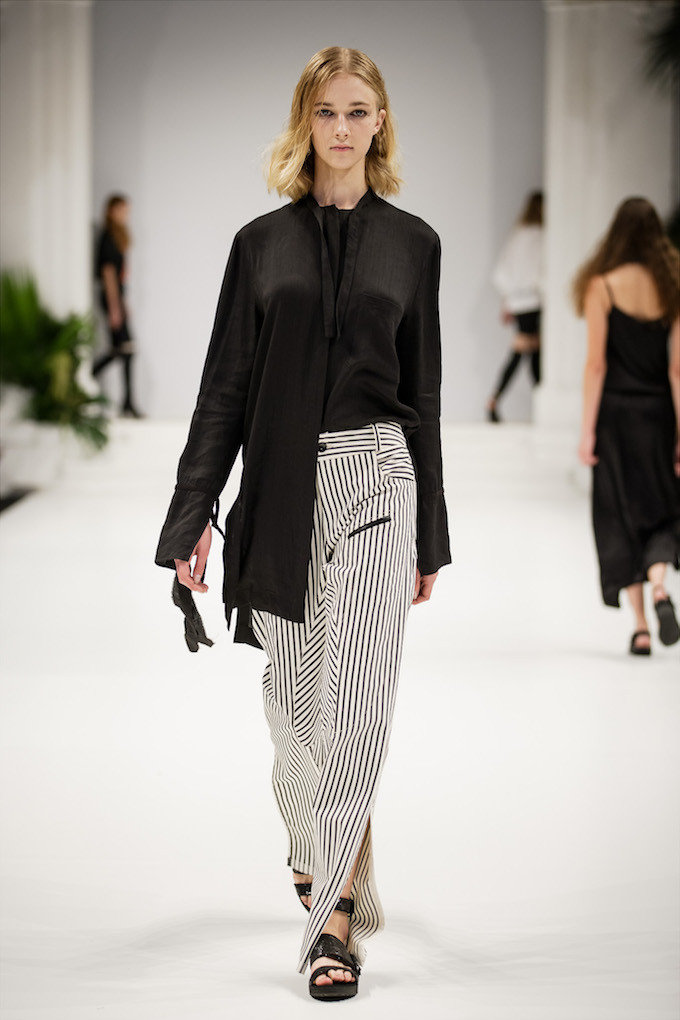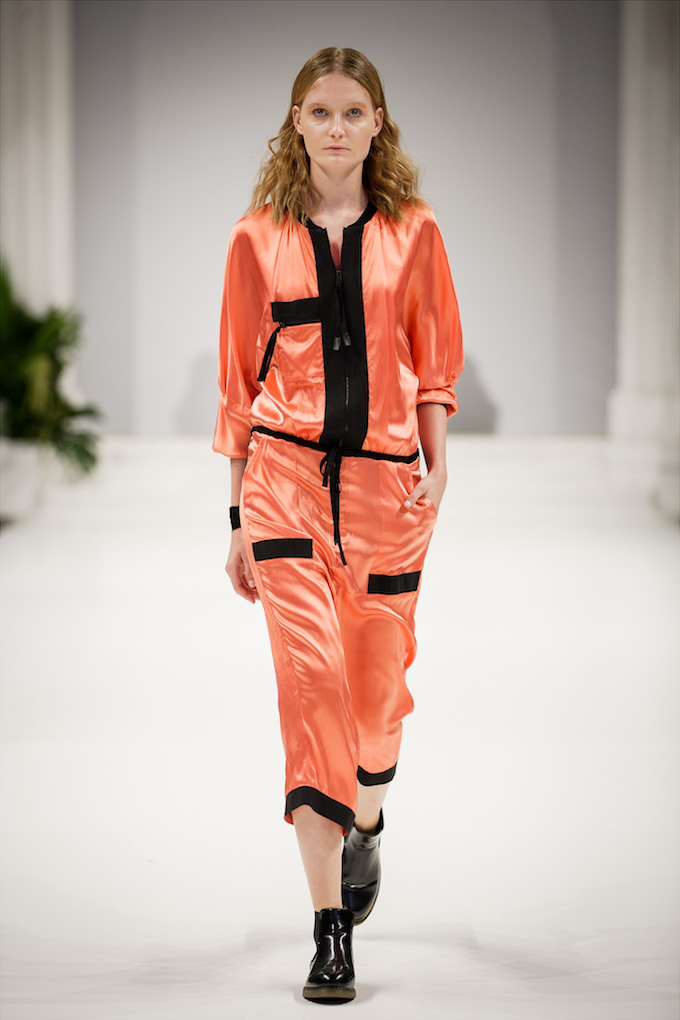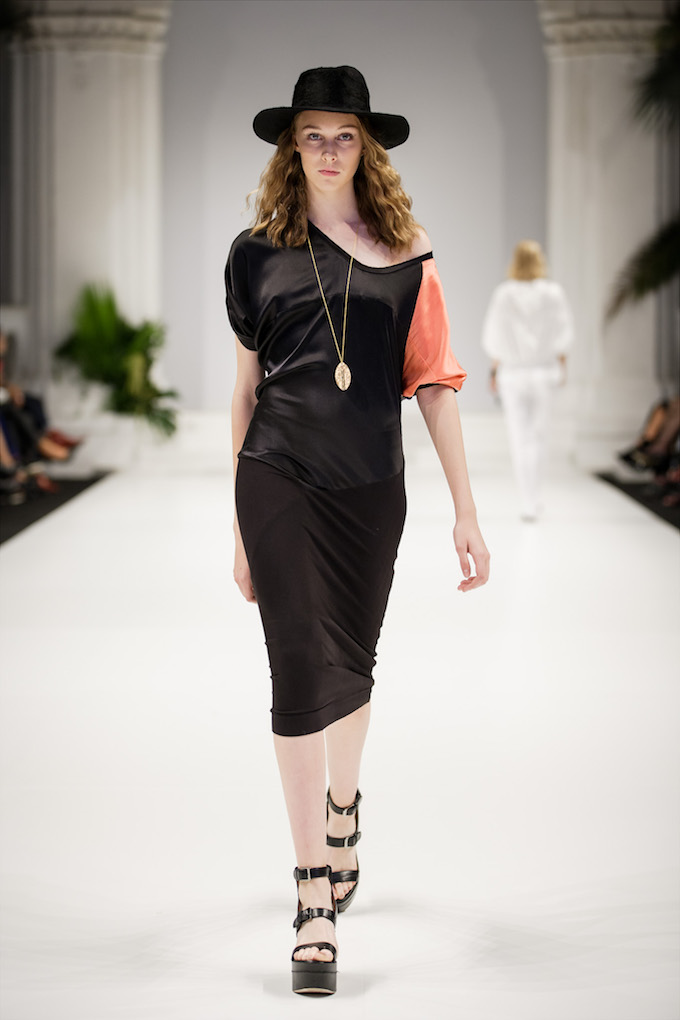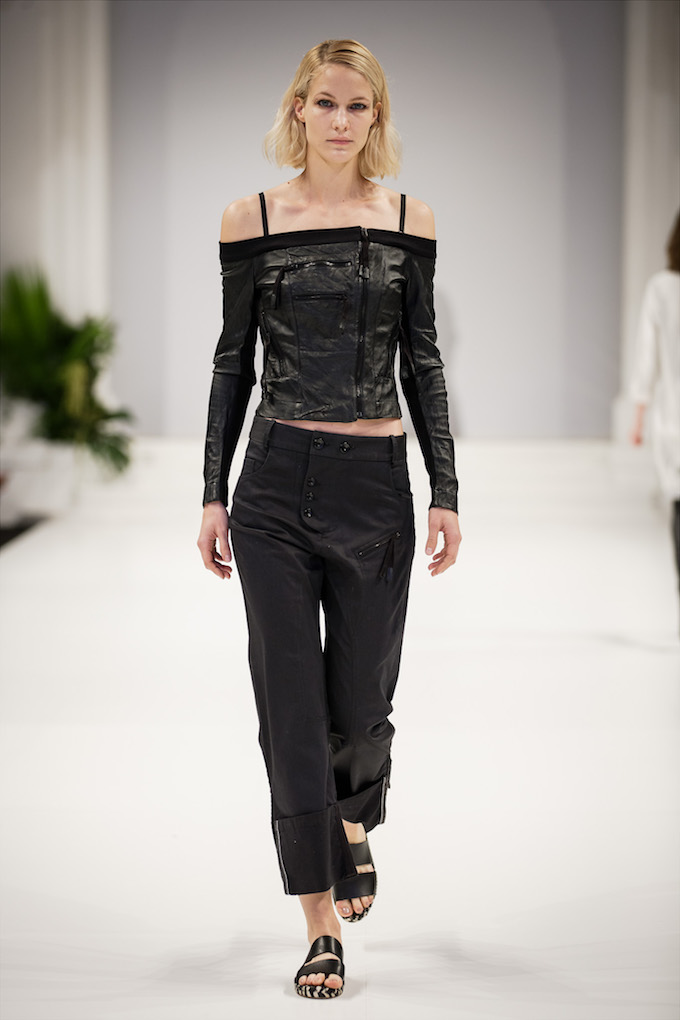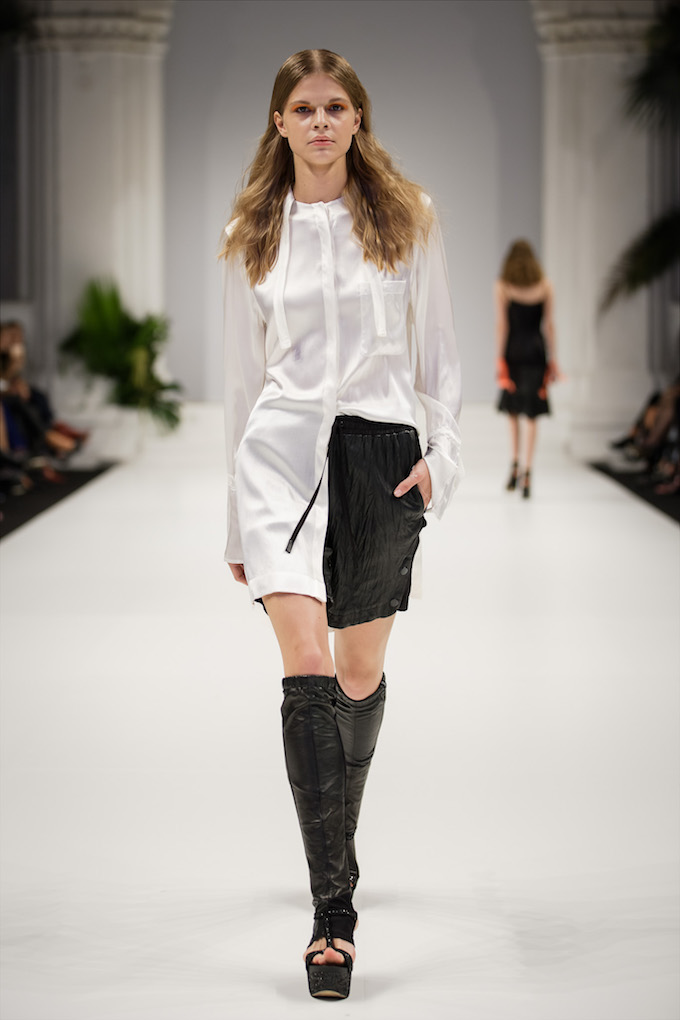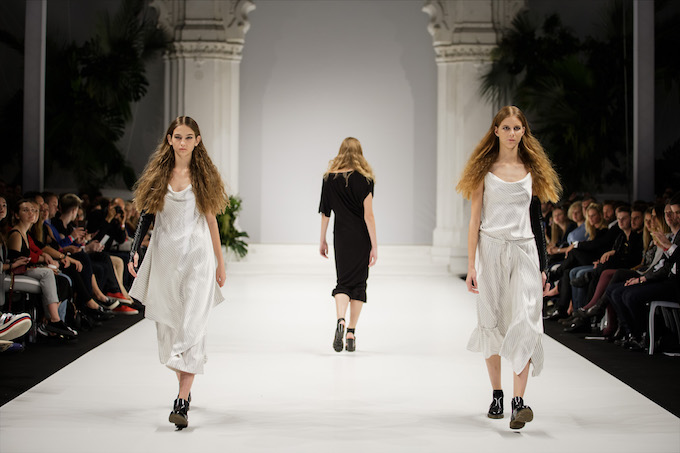 More pictures:
Credits: MBFW