2017. February 11.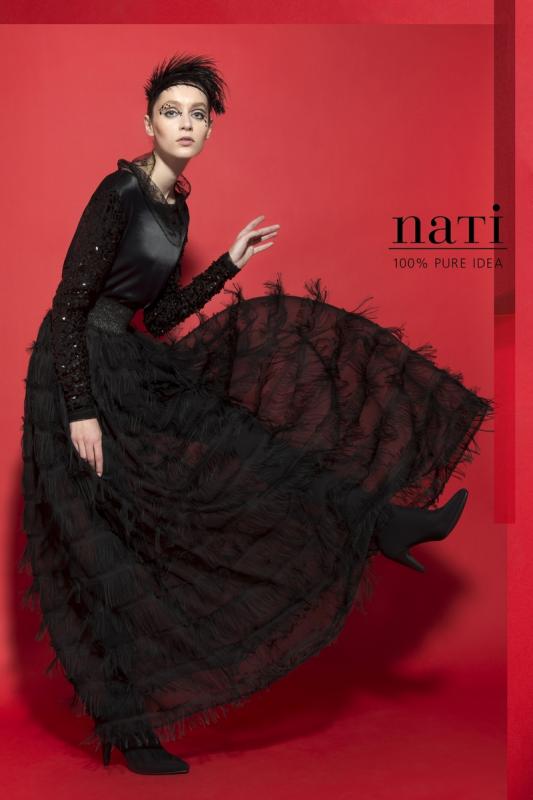 Natalia
Gyulai

creates her clothes with such a high level of artistic demand that it is even up to the pieces of the international haute couture brands.
My number one favourite is the pieces of Wonderfur, but in all her recent collections the varied cavalcade of shapes and patterns have astonished me, for which she bravely used the brightest colours, in this way building the unique world of

NATI 100% Pure Idea

. Although now the designer exceptionally surprised her followers with a mere black and white collection. She regarded the opportunity as a challenge chosen by herself, so that from the created pieces sheconjured a fiery clothes rapture from the black tones with intensely Valentine day mood.
"I planned a capsule collection for the ball period starting in January. As the forms had been created and formed, it was decided as an impulse that it would be a Valentine day story"
tells Nati. The designers usually think in seasons (spring-summer, fall-winter), so this capsule collection is more rare.
"I felt a kind of gap regarding the market of the cocktail dresses. There are only a few pieces which do not represent a commerce trend, but in which a selective woman regarding contemporary forms, with modern concepts could imagine herself. Something comfy, handmade, a reachable modern piece.
The collection became a real, modern, contemporary "little black" collection. There are two long skirts in it and they can be combined with tops.
Although each piece is black, regarding the choice of textiles it is really colourful. Nati played around with the possibilities, using various textiles, like silk, wool, knitted ones, lace, glitter tulle, glossy textiles, cashmere scarves, little accessories, feather etc.

Regarding style, she thought of more simple forms, so that more and more women could identify with the pieces. The simple cutting lines are really diverse owed to different tricks, eg. the petite, fine belt from different textiles around the waist, offering more options to be tied, so the pieces can be varied according to the occasion.

There are two coats in the collection: a neoprene large cut one , with many hearts, which can be worn with belt as well and a smaller marabou feather coat.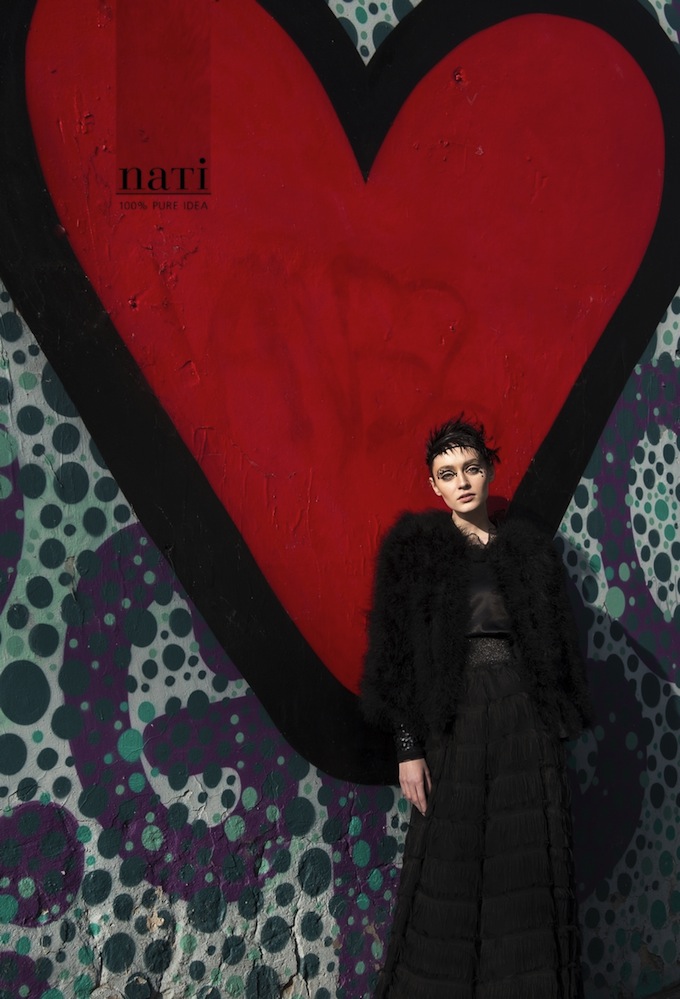 The accessories were made specially for this collection, which are Nati's pieces too. The wall with graffittis was found by her being in perfect harmony with the theme and the atmosphere of the pieces.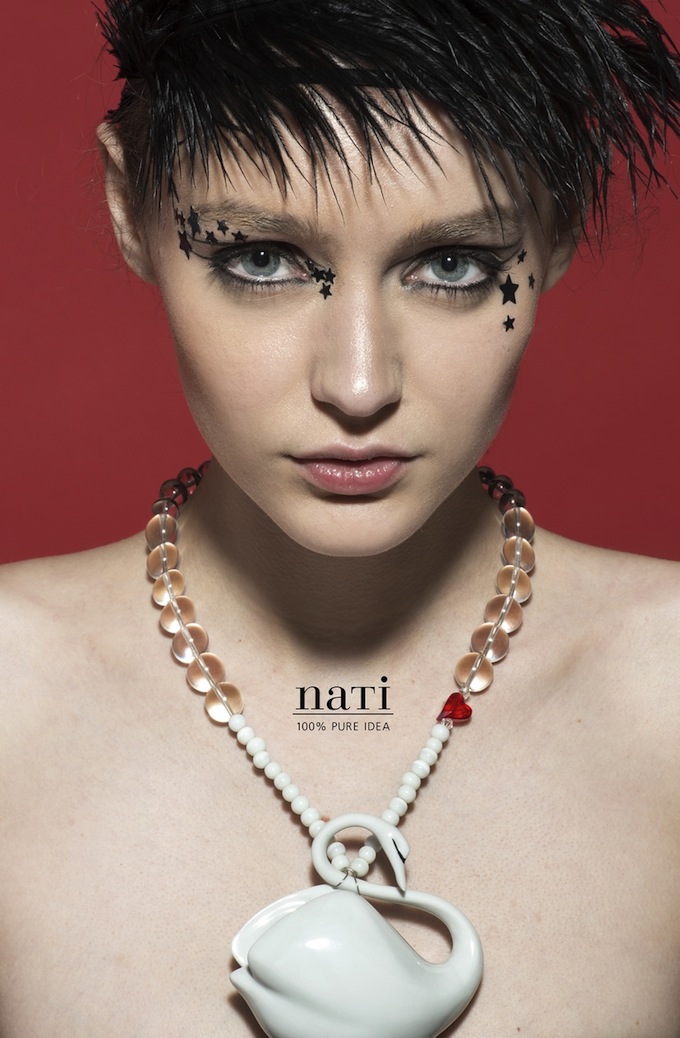 Photos: Almási J.Csaba
Makeup: Felhalmi Kinga
Model: Bianka - Face Model Management
More pictures: