2018. June 03.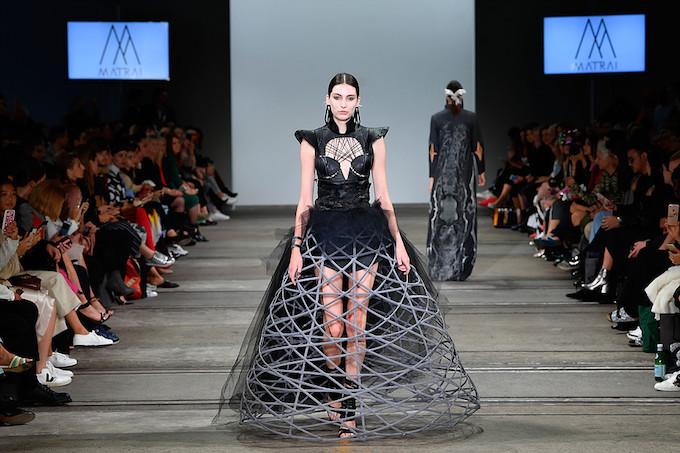 Zsofia Matrai launched her new label on the MBFWA in Sydney, in May, 2018. The presented collection is an essence of her graduate work, which was inspired by the Avant-garde Gothic European architecture.
Zsófia is from Hungary. After she finished her five year Textile design studies in the Secondary School of Fine Arts and Crafts (Kepző- es Iparművészeti Szakközépiskola) in Budapest, she moved to Sydney, Australia on her own at the age of 19. After two years working full time, she began the Bachelor of Fashion Design Degree Course at Ultimo TAFE where she graduated in 2017 and received two TAFE scholarships.
The twelwe looks range combines traditional tailoring and couture techniques with innovative craftmanship to create a carpet and event worthy outfit. These garments combine intricate fabric manipulations and unique embroidery, resulting in a truly standout collection of sophistication and attention to detail.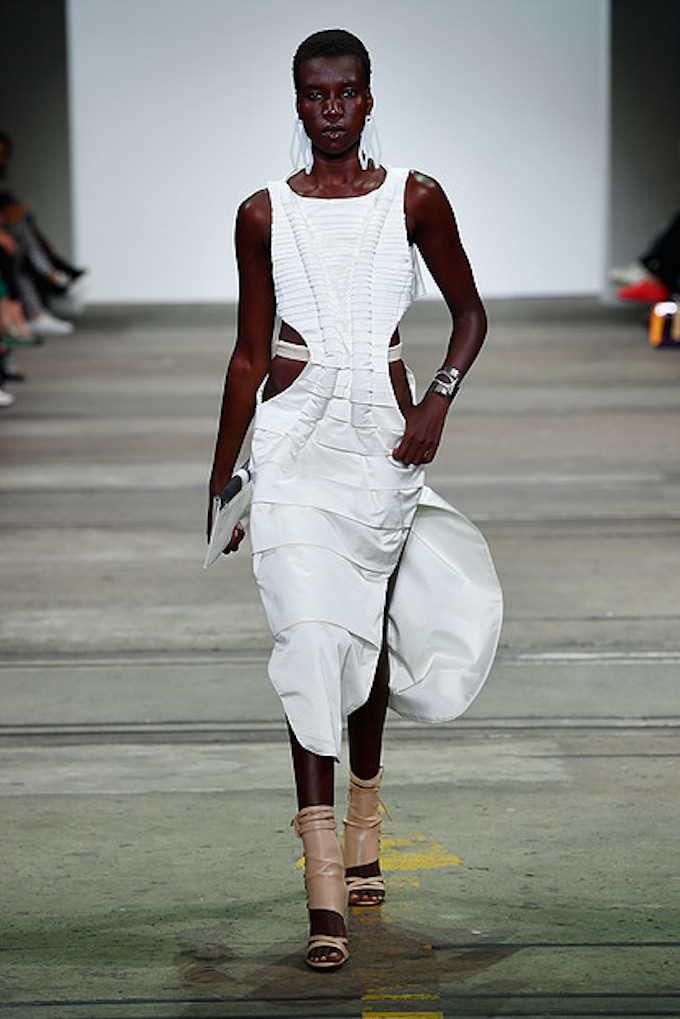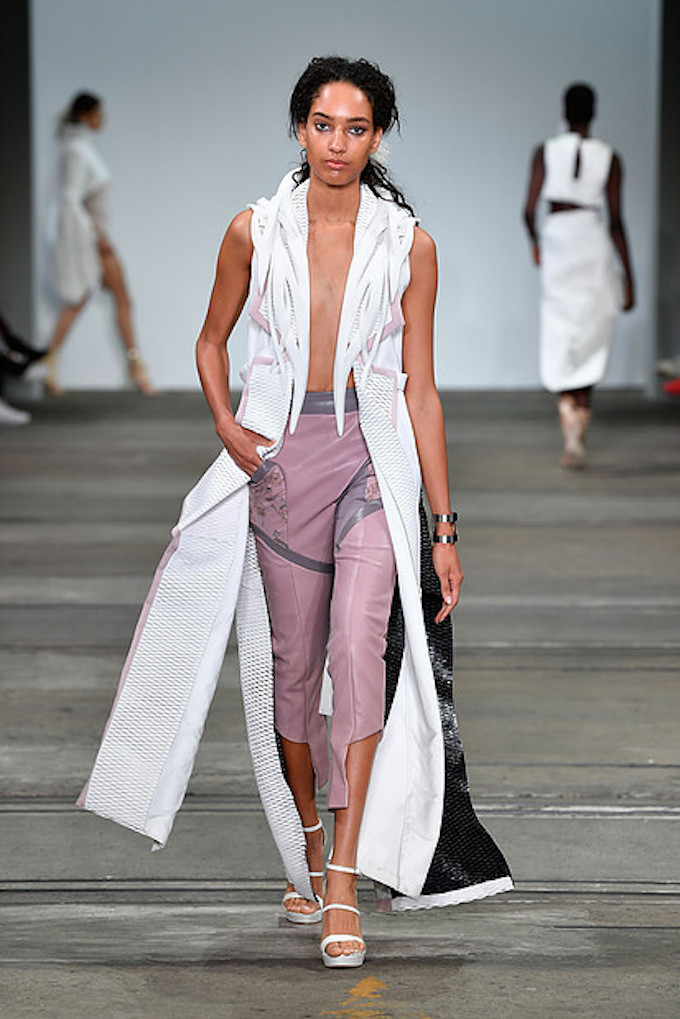 First of all, Matrai researched on similarities between human made structures like cathedrals and human bodies. She looked at the construction of basilicas, especially the ceilings and architectural detailing inside the buildings.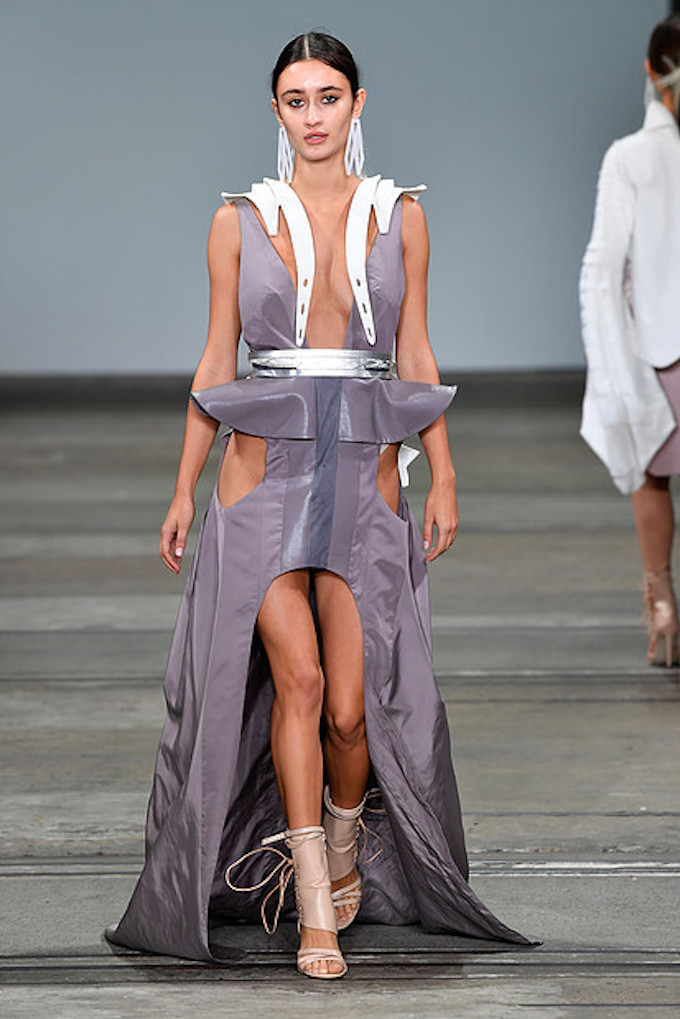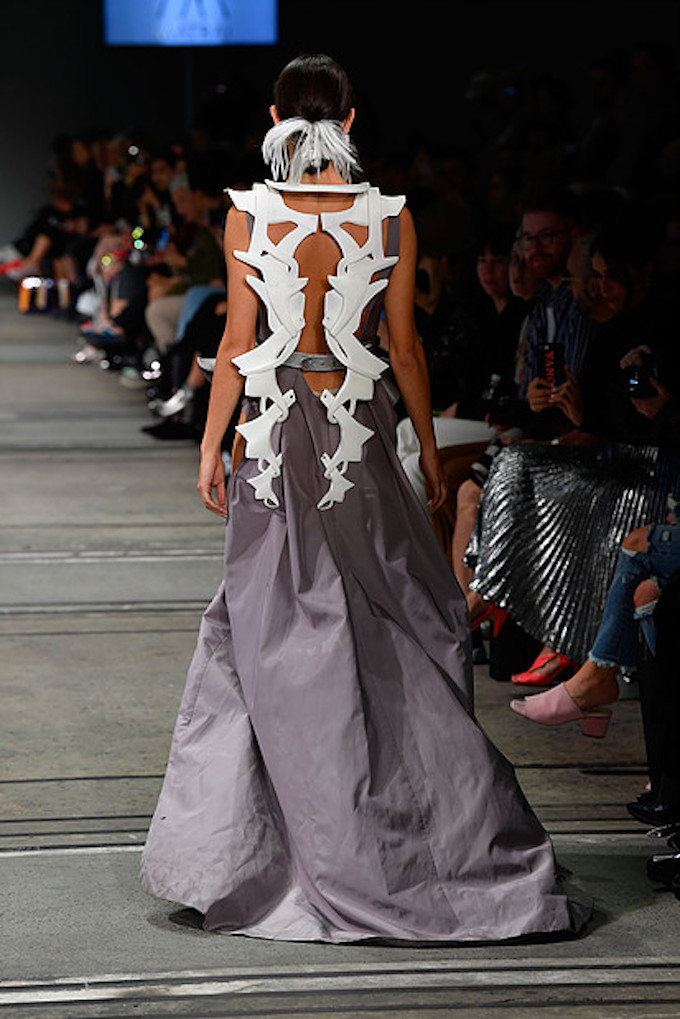 Secondly, she looked at human bone structure, including spine and bone joints. The 3D printed top forms wanted to recreate these beautiful shapes.
This year, Matrai has collaborated with two fascinating Hungarian designer labels,
Alma Abonyi
and
DELACIER
who created beautiful accessories to match the collection.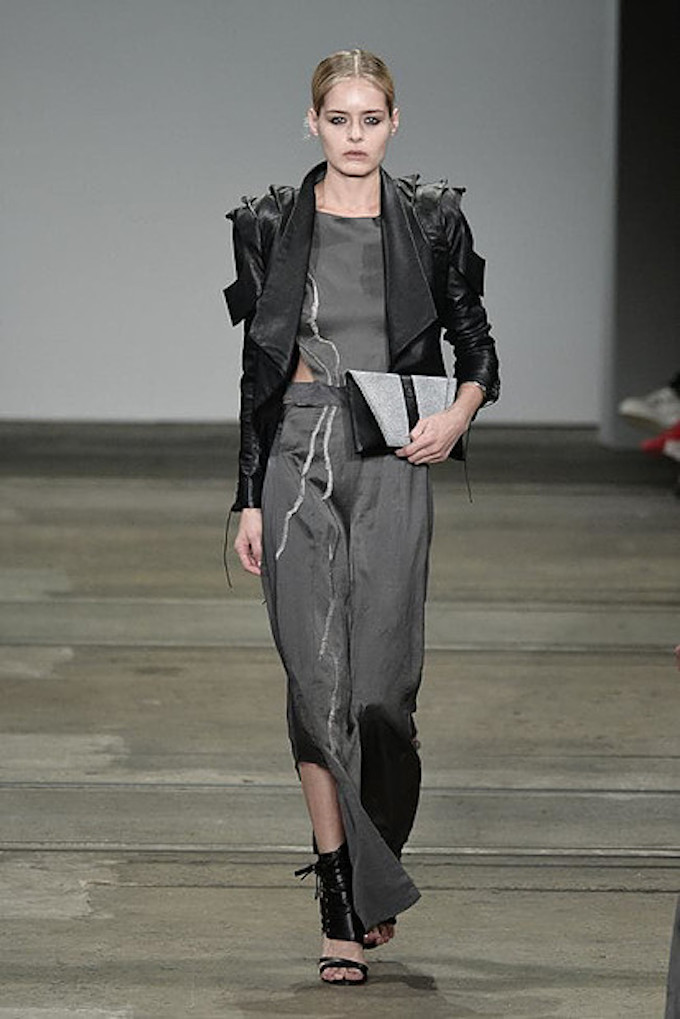 The presentation of the graduate work, the brand and the designer will be continued...
More pictures from the show: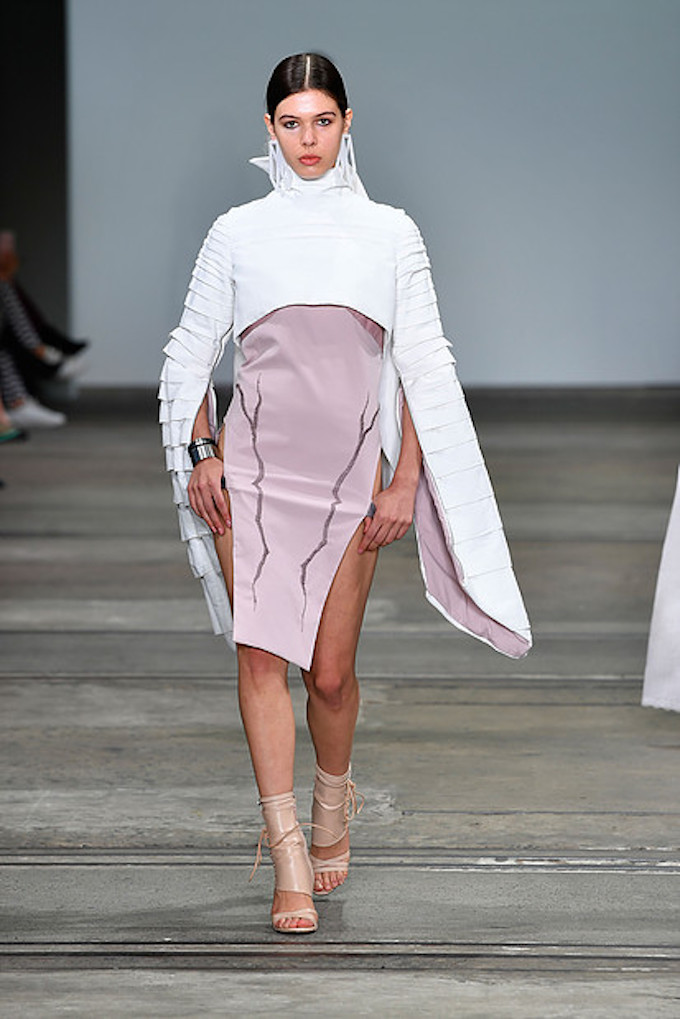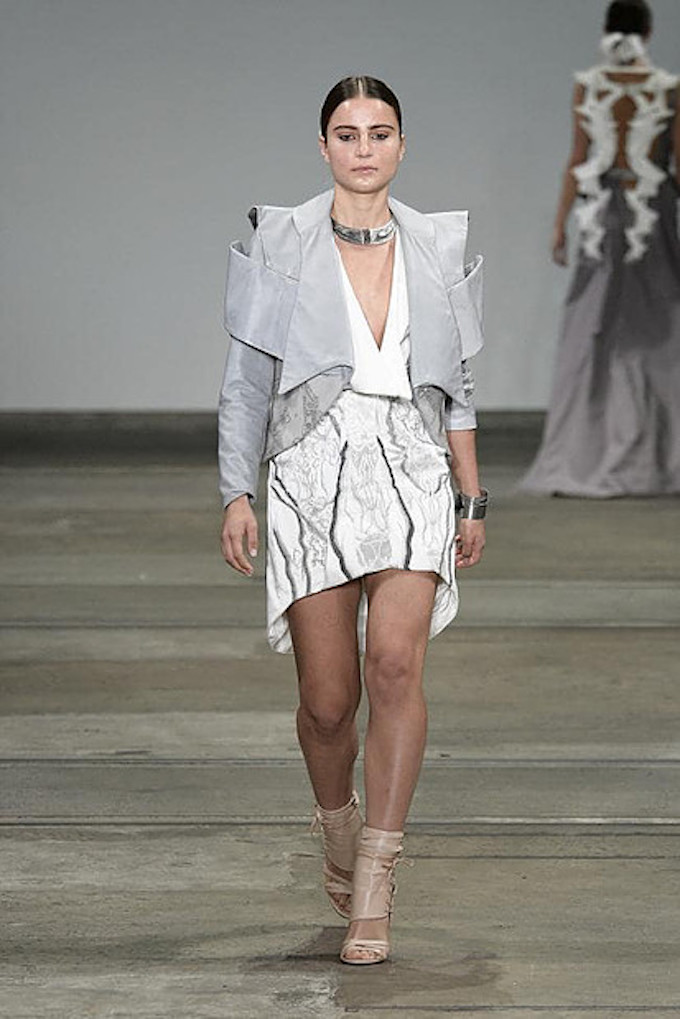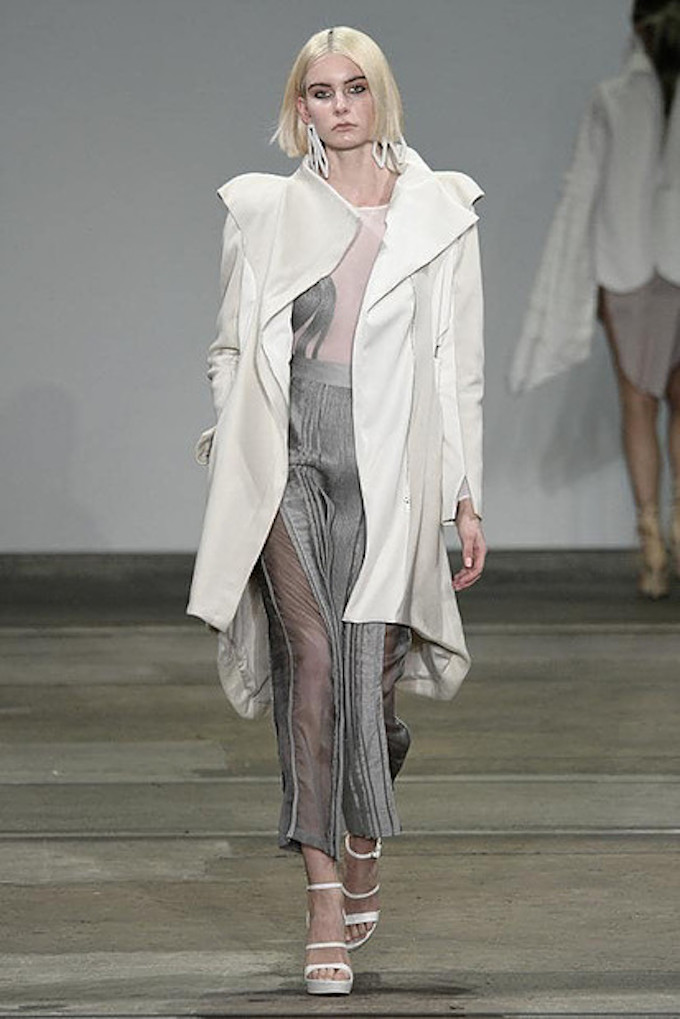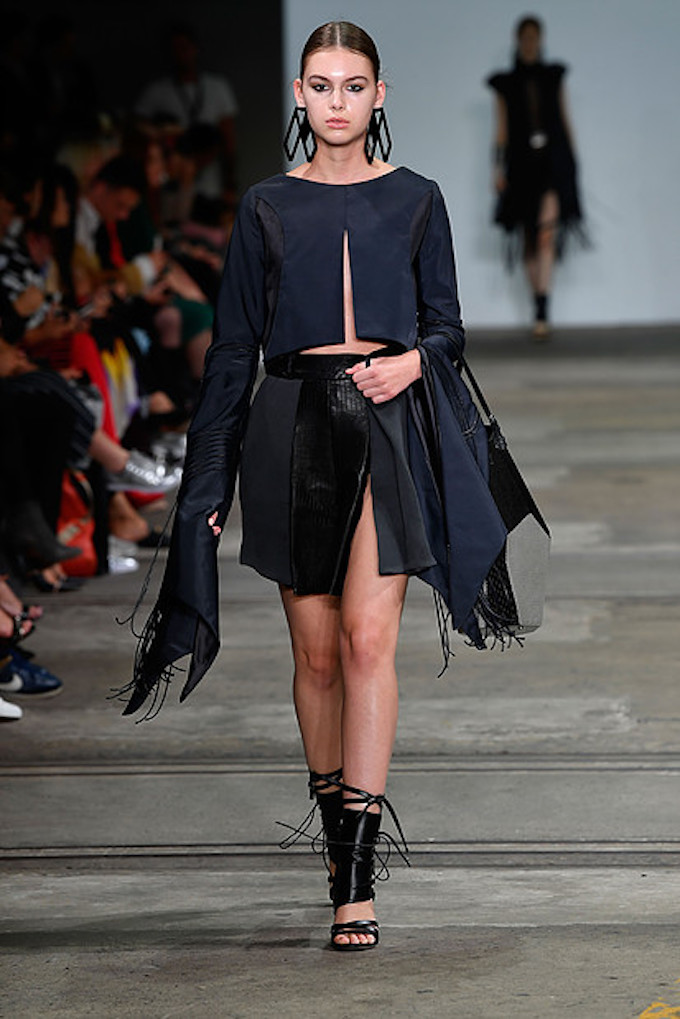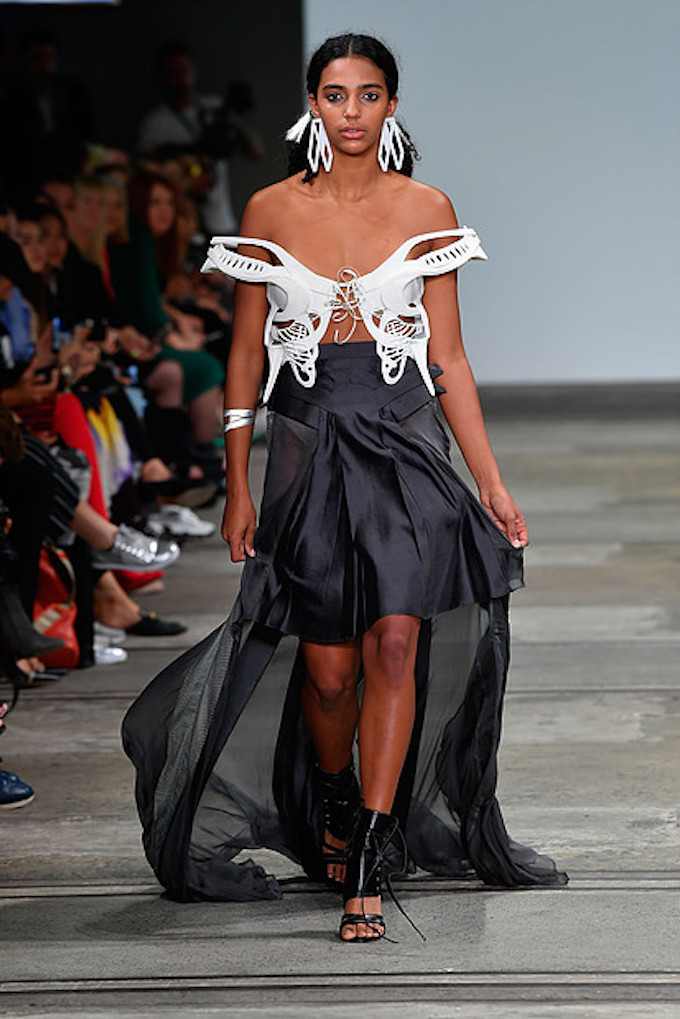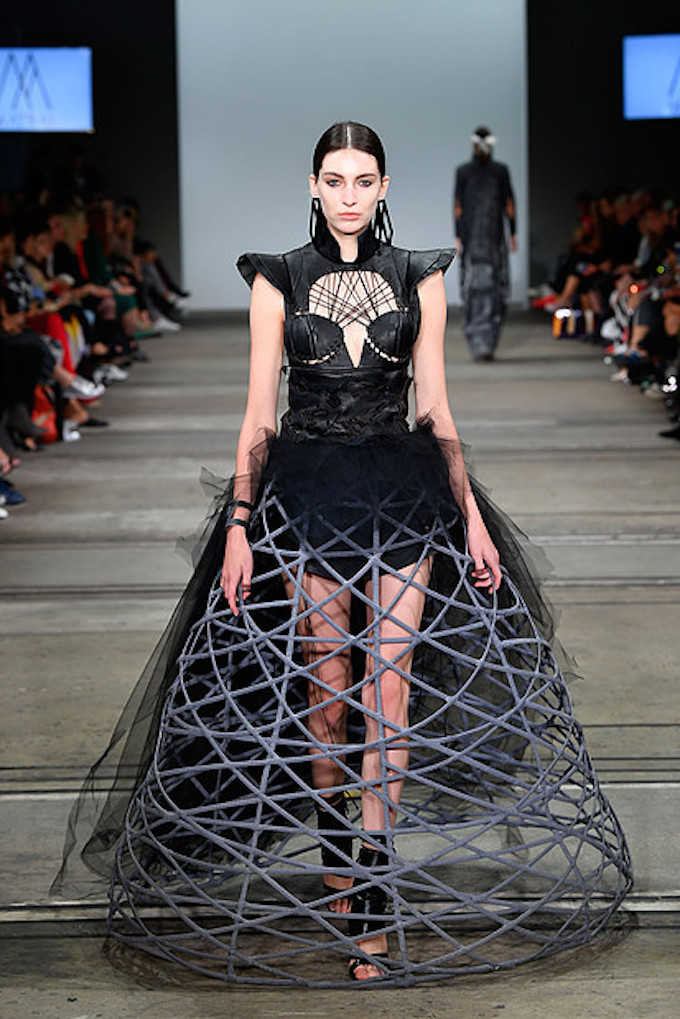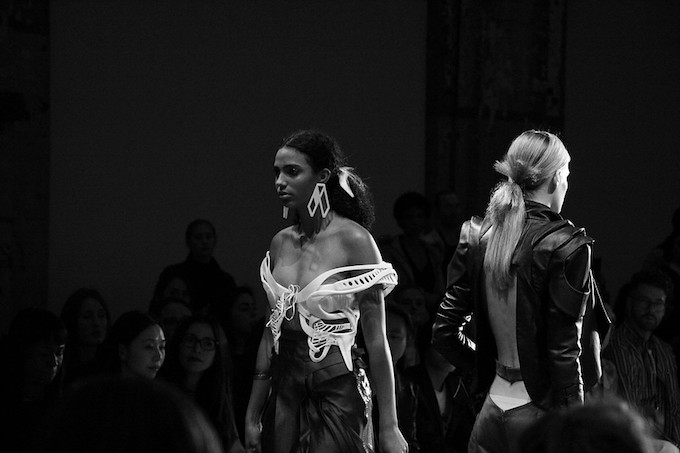 Credits: X MATRAI RESORT 2019, Mercedes-Benz Fashion Week Australia

Getty Images @gettyimages
Photographer: @billchenphoto

Bracelets/Belts/ Necklaces: DELACIER/ Domokos Dora @delacier
Bags: Alma Abonyi @almaabonyi
Earrings/ Clothing : @Matrai

Models: IMG Models Worldwide, IMG Models Australia
Hair by Toni & Guy Australia
3D printing programmer: @danielmichaely
3D printing company: @ff3dm