2018. July 02.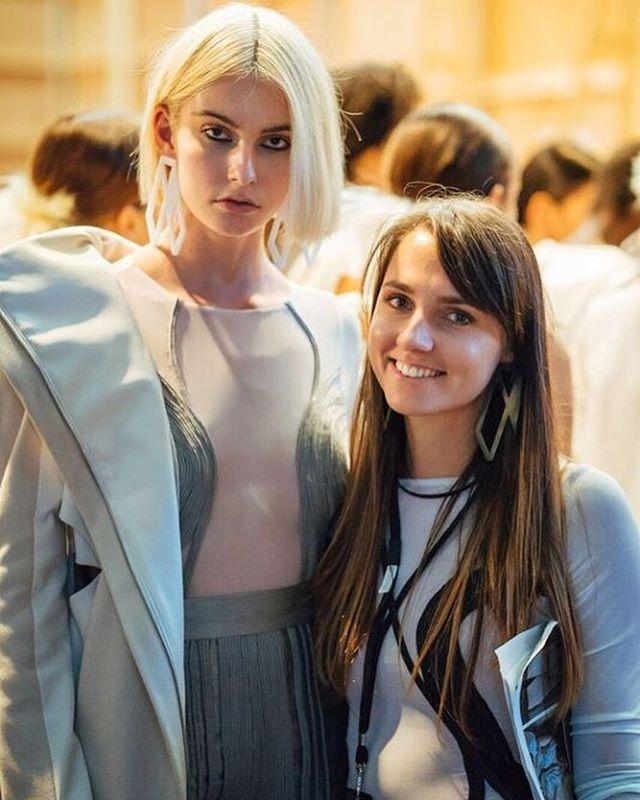 As the next part of our interview series with emerging Hungarian fashion designers, we had the chance to ask Sophie Matrai, who has just graduated as a designer, and already presented her first collection at Mercedes Benz Fashion Week in Sydney.

(

Pictures and review on the show are available here

.)

You attended the High School of Fine Arts in Budapest. Have you always wanted to be a fashion designer?
Yes, I've always had an interest in fashion design, therefore I applied to the High School of Fine Arts and Crafts specialised for Textile Design after I finished primary school.

Throughout the beginning of my education at the High School of Fine Arts and Crafts, I only created small capsule collections on papers with pencils and markers. Firstly, I drew them, then cut them up and created a little girl who I used to dress up into when I was a young girl. The little girl I had created had new outfits every season. Later on at the age of eight years-old, I began to deconstruct my mother's old garments which she didn't need which had motivated me to recreate new outfits for myself.

After graduation, you moved to Australia immediately and completely alone, as far as I know. What was the point? You could have studied fashion design in many other places.
My biggest dream was to be able to fly to Australia one day. My parents lived in Sydney thirty years ago. They talked a lot about the lifestyle and the multicultural and diverse society in Australia, so this encouraged me to leave the country where I had grow up. At the age of nineteen I achieved my secondary school certificate. I decided to leave Hungary with a very small amount of money and understanding of the English language and left for Australia for a better life. This came to be my very first plane trip on my own, high up in the sky I was bound for Sydney.

How did you get to the matriculation?
It was tricky because as soon as I finished the five-year Textile Design Course at the High School of Fine Arts, I decided not to continue with textiles and fashion. This was due to the fact that I was no longer interested in this field at all. I applied for two different English courses, which resulted in myself achieving an English High School Certificate (HSC). I finally decided that I want to become a Zoo Keeper as I always had a passionate love for animals. The decision didn't take too long, after two years my colleague lured me back to the design industry. She said I should give it a second chance as I have already studied design for five years. My friend recommended me to the Fashion Design Studio at Ultimo TAFE. My enrolment application was successful for me to attend the number one fashion design course in Australia. When I attended the open day, I felt so inspired that I had to apply! The matriculation didn't take long, after the first round when I presented my design portfolio which I brought from Hungary, they accepted me in.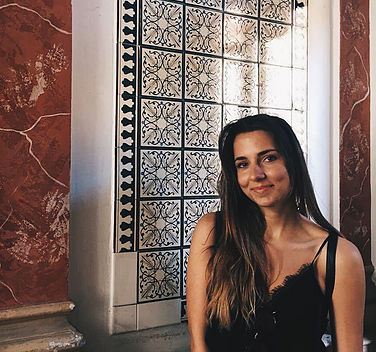 Did the school have many other foreign students? Is your vision different than locals'?
The course started with approximately eighty students, most of them were local Australians. The rest of the students came from diverse backgrounds, spanning from Africa, Asia and India. As the course continued its path, the number of students slowly decreased in numbers. I had felt my vision was definitely different to the others. I think the reason behind it comes from my childhood, as I had grown up in a very strict education system in Hungary. This taught me to work harder and made me more determined so I could reach an ultimate career goal. This goal aspired me to be able to love my job and fight for my dreams that had seemed unreachable in those times. However I had applied my vision as my strength in my education and jobs. After moving to Australia, even when I faced difficulties I never gave up. I had wanted to develop my skills and prove to others that I am capable of doing more. Many times I was the last student who left the building in the evening; otherwise I stayed at home to improve my technical and knowledge skills, when I didn't have to work at any of my other three jobs or internships.

Tell us about your diploma collection! You have used exciting, new, modern techniques.
The SS18 DE VISION collection was inspired by the Avant-garde Gothic Eastern European architecture. I researched on similarities between human made structures like cathedrals and human bodies, and then I looked at the construction of basilicas, especially the ceilings and architectural detailing inside the buildings. Secondly, I looked at human bone structure, including spine and bone joints. Inspired by the fusion of these elements, I created an eight look capsule collection with an additional four looks for the Australian Mercedes-Benz Fashion Week this year. I used exciting modern techniques for example laser cutting, 3D printing, flock screen printing and hand embroidery. For this collection I really wanted to create a story that reflected the window of my soul, my feeling of my past and my vision to the world. This inspiration mostly appeared in the illustrations, the laser cut shapes and the colour way I used.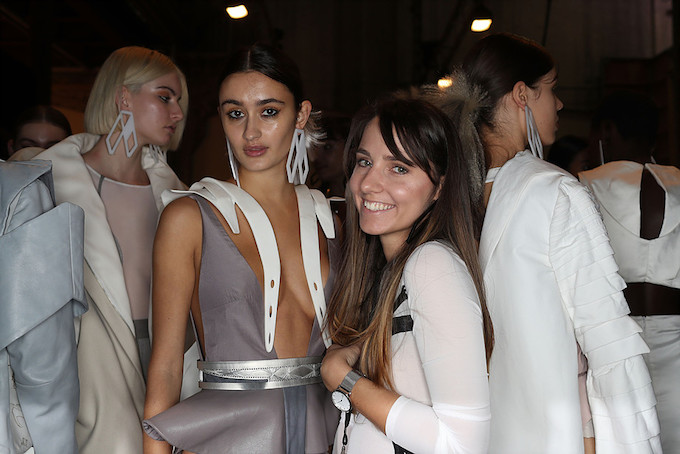 Your collection seems to be a proof of the wider range of materials available in Australia, and how much better the technical possibilities are. Do I see it well?
Unfortunately this only looks like that from a foreigner's point of view. Australia is a very isolated country where we are limited to a range of textile materials which get delivered, mostly from China internationally and the state of Tasmania locally (wool, cotton). The very high quality Indian and European textiles have got high prices and there is a very limited stock of them, therefore a lot of fashion companies travel overseas on fabric sourcing trips. Particularly at the Fashion Design Studio (FDS), the course coordinators always organise a sourcing trip to India and Hong Kong each year where a number of students can apply and go. Personally, I invested that saved money into special techniques to develop my own textures and unique materials.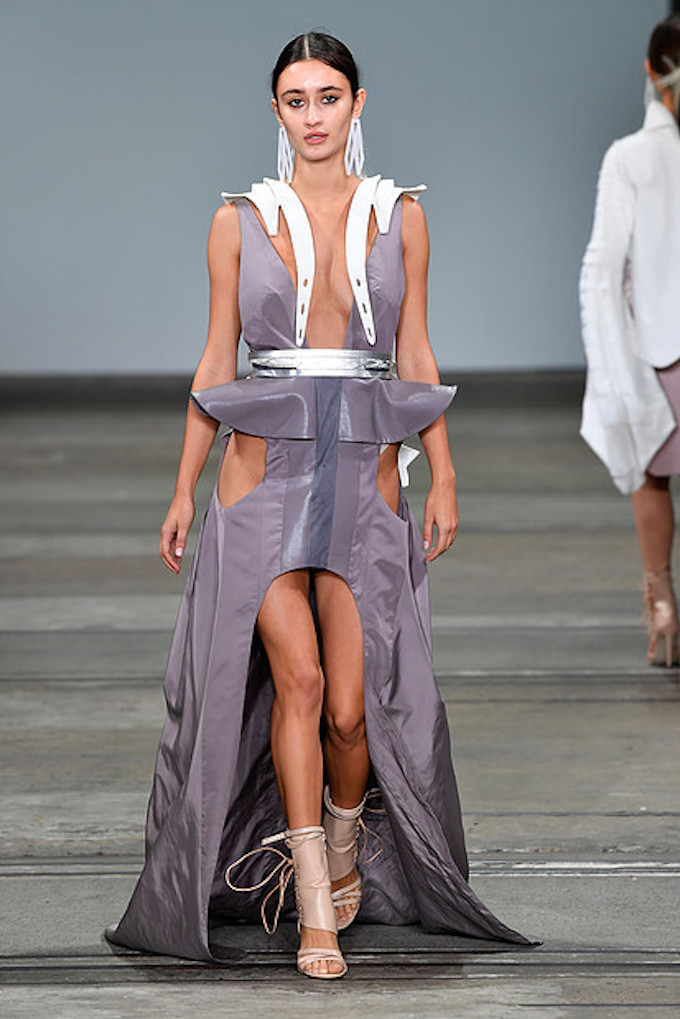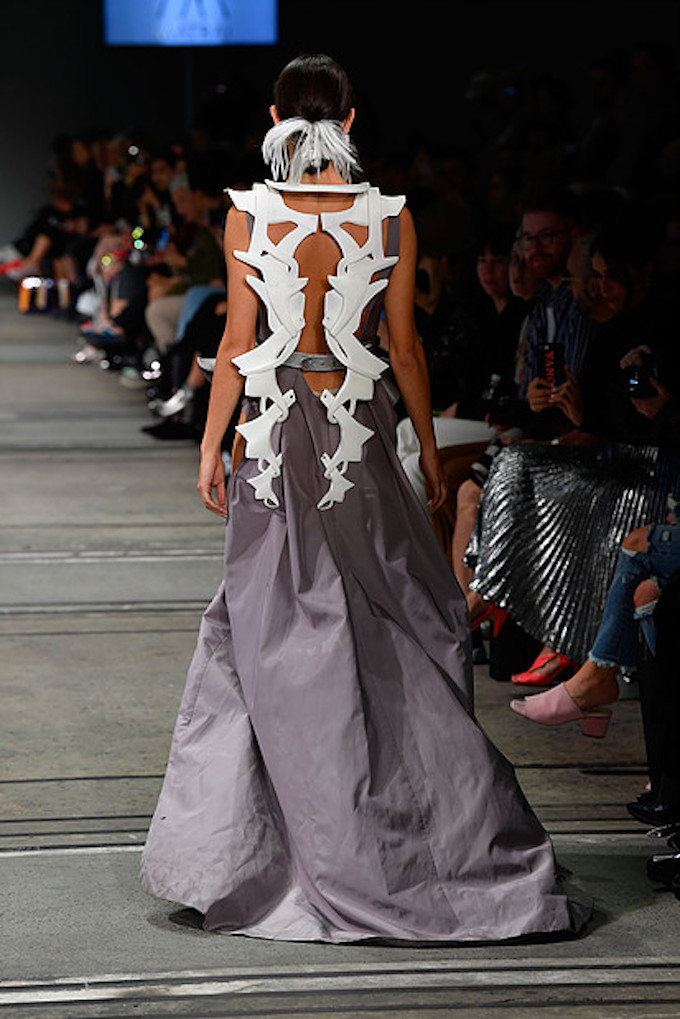 How could you fund your collection? Does the school support you? Are there any other sponsorship options?
Unfortunately there wasn't any financial funding available. There was only a limited support. Two scholarships that I had received for my high marks during my studies and a prize that I won in the second year, on a bag design competition that MIMCO luxury bag company advertised where I won the People's choice award. From these prizes I managed to fund part of my collection. I earned 95% of the cost from retail, cleaning and catering jobs that I had done. Unfortunately for us there were not many options for sponsorships, only scholarships, unless you had found a fabric store or a label who you could have collaborated with. In this case, you managed to save a little bit of money.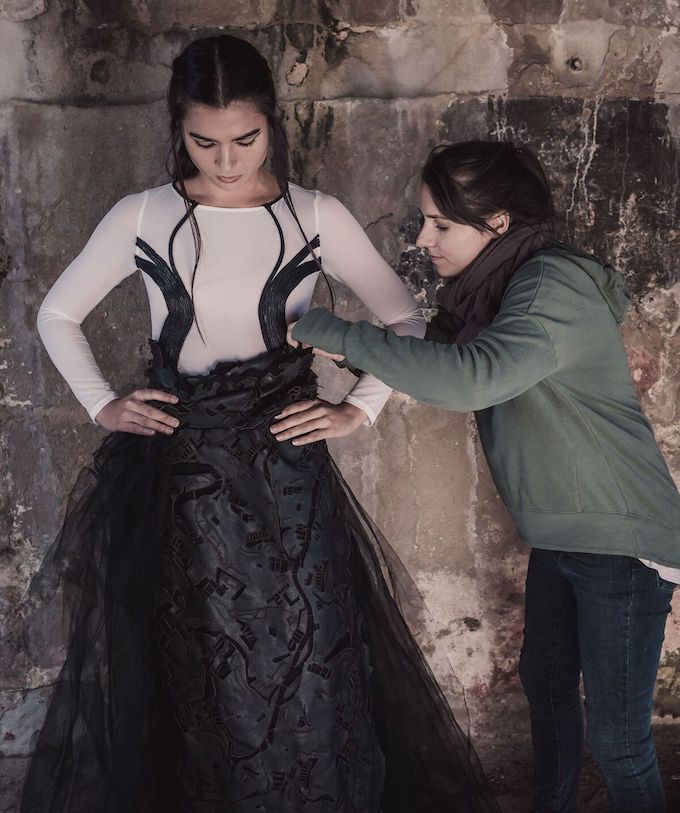 You founded your brand at the same time as you debuted the Diploma Collection. Is this characteristic that a start-up brand can immediately take part in Sydney Fashion Week?
No, this is very rare. There are about two universities in Australia where the course coordinators can pick the best students who can debut their graduate collections at Australian Fashion Week. At the same time representing their school, the students in this case only have to pay for their styling and collection pieces. In our case, at the FDS the coordinators chose me and two other students who got the opportunity to showcase, and they also picked eight students who had a chance to compete for the rest of the four places.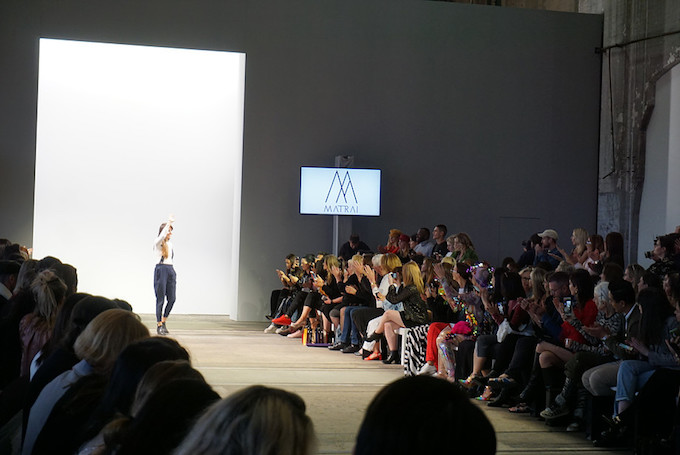 What feedback did you receive?
I was lucky enough to receive very positive feedback from the media for my label, called MATRAI. I also got invited to the Vancouver and Milan Fashion Week. The Australian national newspapers, Daily Telegraph and Sunday Telegraph interviewed me and at the same time my label also got published in several online magazines like VOUGE and GRAZIA. One week later, I was deeply honoured to be chosen from TAFE as a design student, to receive the Higher Education Excellence Student Award from across NSW TAFE's Higher Degree Students as a fashion graduate with also the Managing Director's Award for my outstanding achievements from my year. I had then secured a freelance position at Camilla and internationally recognised luxury Australian brand.
Congratulations! You seem to share your success unselfishly, for instance, you used the accessories of Hungarian designers for your fashion show. Why did you choose them? Is that some kind of a mission?
Yes, it was kind of a mission that I collaborated with two amazing designers who supplied bags and styling accessories to the womenswear range. The bags were from
Alma Abonyi
and the accessories, belts, bracelets and necklaces were from
DELACIER
by Dora Domokos
. I definitely wanted to collaborate with Hungarian designers for this event and to give an opportunity for them to gain media attention internationally.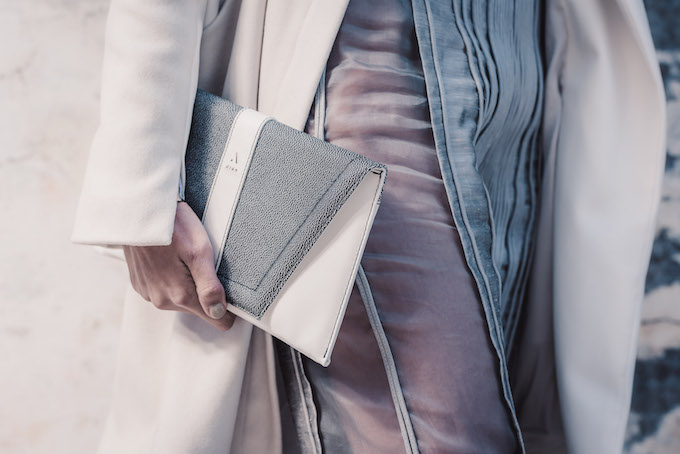 I found
Alma Abonyi
's bag designs so fascinating that I had to email her and ask if she was interested in collaborating with me.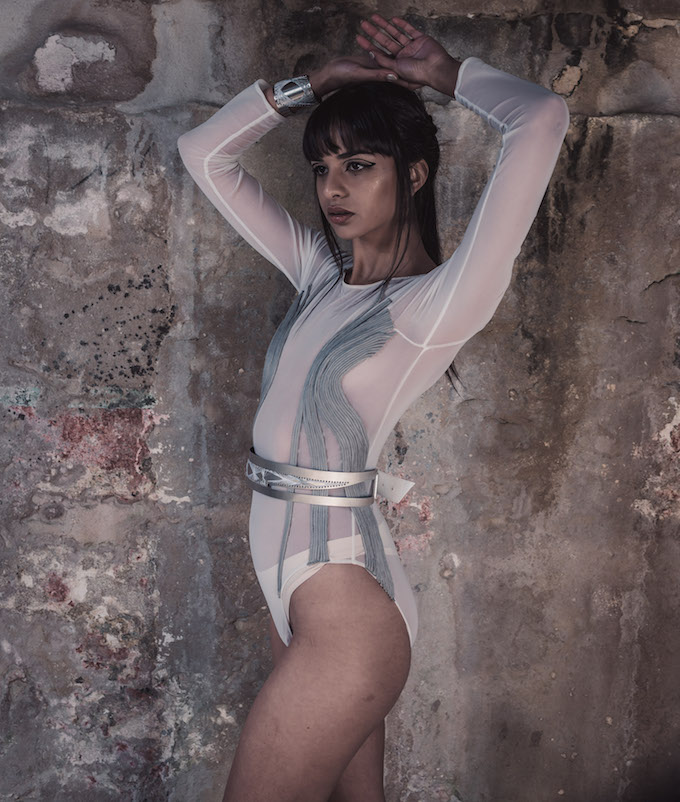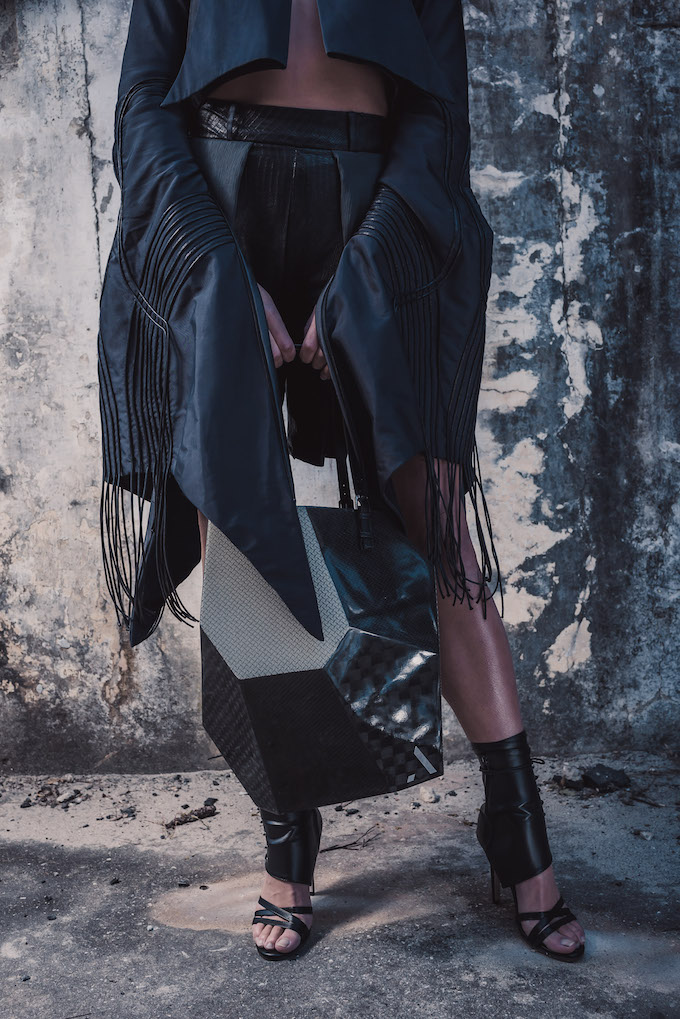 DELACIER
was also an extravagant jewellery and accessory brand which was born
by the fusion of steel and string art technique. The philosophy of the label was based on innovation, experimentation and combining with minimal elements that were very similar to my brand's aesthetic, therefore I collaborated with her, too.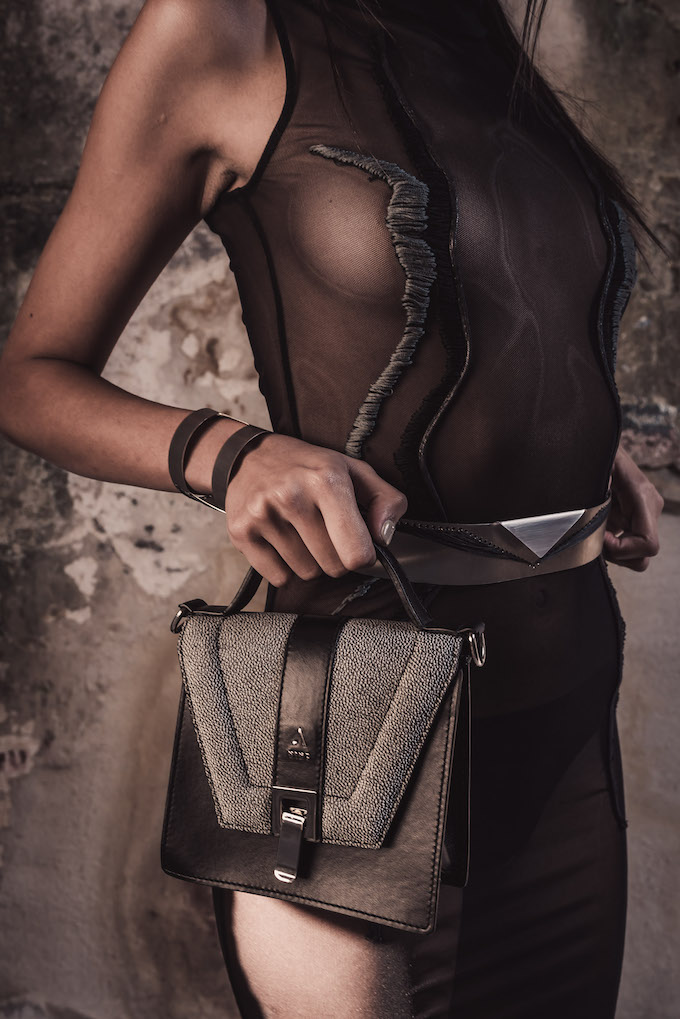 How are the market conditions in Australia for a young designer? What are your plans with your brand? Australia is still a very young country and therefore the market competition in design is smaller than, for example in America or Europe. Because of this reason, it is easier to stand out from the crowd however in the fashion industry the situation is still difficult, because the country has a warm climate with a particular fashion style. For instance, Australians mostly wear loose clothing, similar to resort wear rather than warm layered pieces like Europeans during winter. Therefore you have a bit of a limit in this market segment. However, I definitely want to continue with my brand. I will keep designing new garments each season. I also want to collaborate with other artist and see where we can get together and create timeless clothing collections.

Are you planning to come home? Would you like to conquer Europe, too?
My plan is to visit my family in Hungary each year. As my first step, I would like to conquer the Australian market and then I am ready to conquer Europe and the rest of the world. The sky is the limit!

________________
Further pictures from Matrai's new campaign:
Credits:
Photographer: @madeoflightphotography
Clothing label: @matrai_label
Bag label: @almaabonyi
Accessories: @delacier
MUA: @that_makeup_guy
Models: @ charlottebarge_
@dannamatrix
Fashion Week:
Credits: X MATRAI RESORT 2019, Mercedes-Benz Fashion Week Australia
Getty Images @gettyimages
Photographer: @billchenphoto