2018. November 14.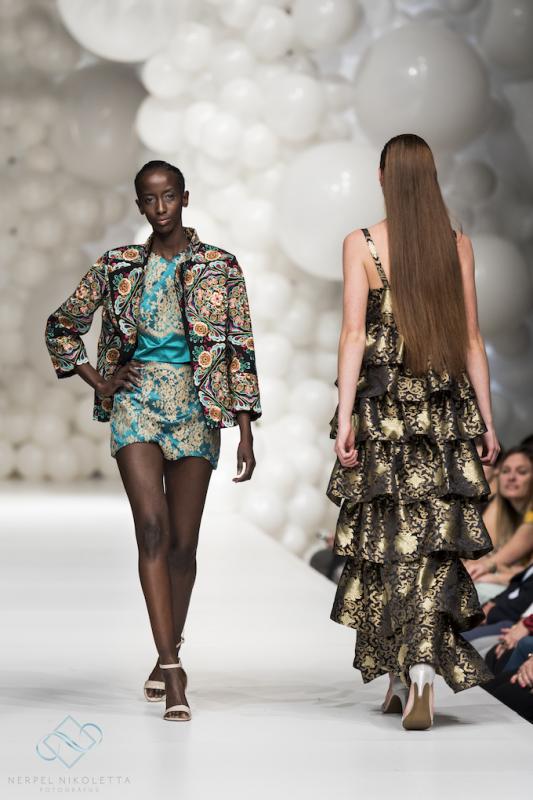 After Monte Carlo, Milan, Cannes, Kuala Lumpur and New York,

Anita Pasztor

finally makes her debut on the Hungarian catwalks as well.
The brand
was founded last year. The designer,
Anita
started her venture of creating one-off, luxury items with a serious legal career behind her and immersed herself into the world of fashion while still working in the field of law.

I have already ennumerated the international events she has taken part in; she has participated to fashion weeks; she has taken part in contests; she has worked with Italian and other luxury brands. Her creations are sold, besides Monte Carlo, in Cannes and in New York, on Fifth Avenue.

I had the opportunity to get a first hand impression of the clothes selected for the Marie Claire catwalk.
The quality of the textiles is unique!
The collection is highlighted by the particularly distinctive textiles, embroidery and beadwork elaborated by hand.
The designer purchases her materials from different part of the world and turns them each into a unique creation.
The textile inspires the piece most of the time.
Anita
has been sewing since her childhood and through her experimenting she has learnt what technology and process to use in order to obtain the desired shape.

The series began with a beautiful piece evocative of Venetian luxury, with raised shoulders and tull-flounced bottom.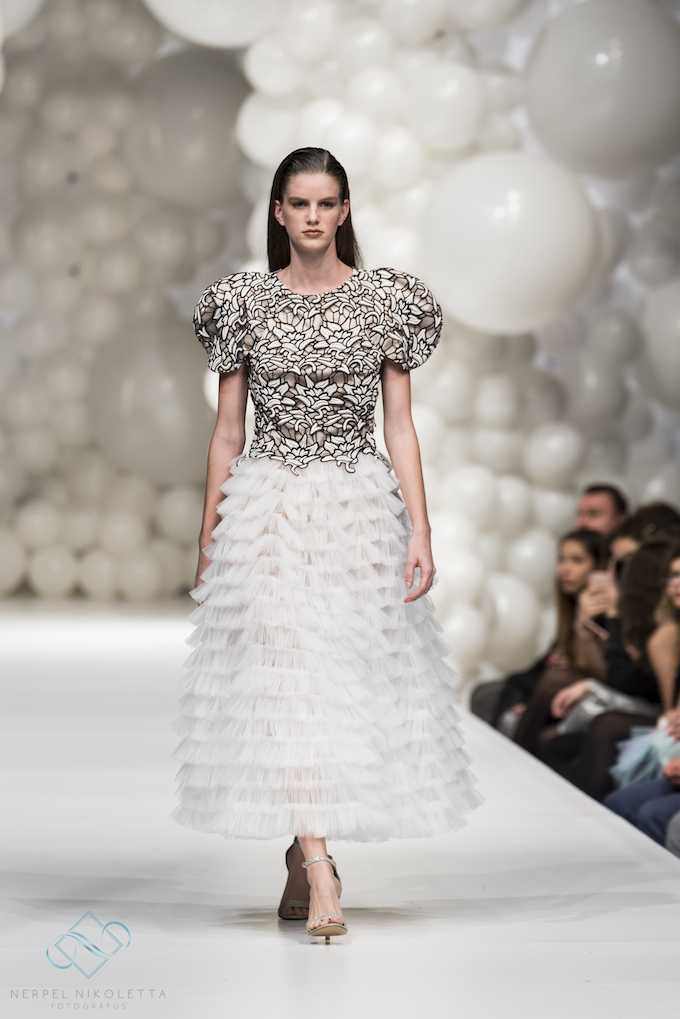 The following golden dress was a perfect combination between a queen-like appearance with a youthful, frilly, hippie zest.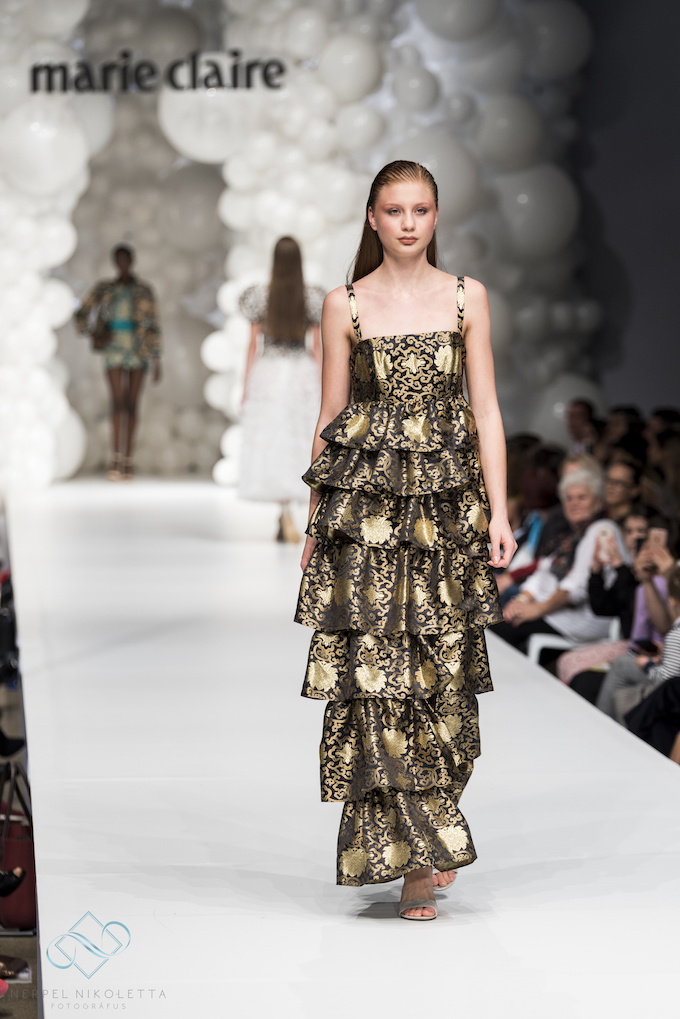 The adornment of the next textile matching that of byzantine churches has inspired a cool set with a pair of shorts. The peculiar composition and the fitting coat deservedly attracts everybody's attention.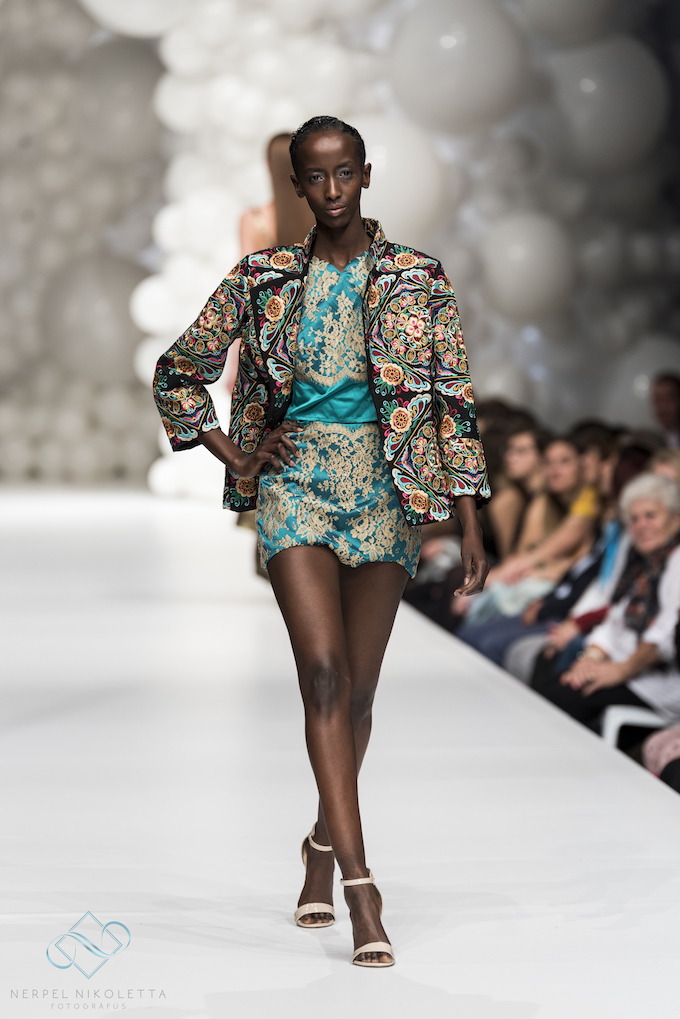 The black and white dress made of 3D flowers is simultaneously low-key and remarkably striking. The wispy and soft textile contributes to its particularity.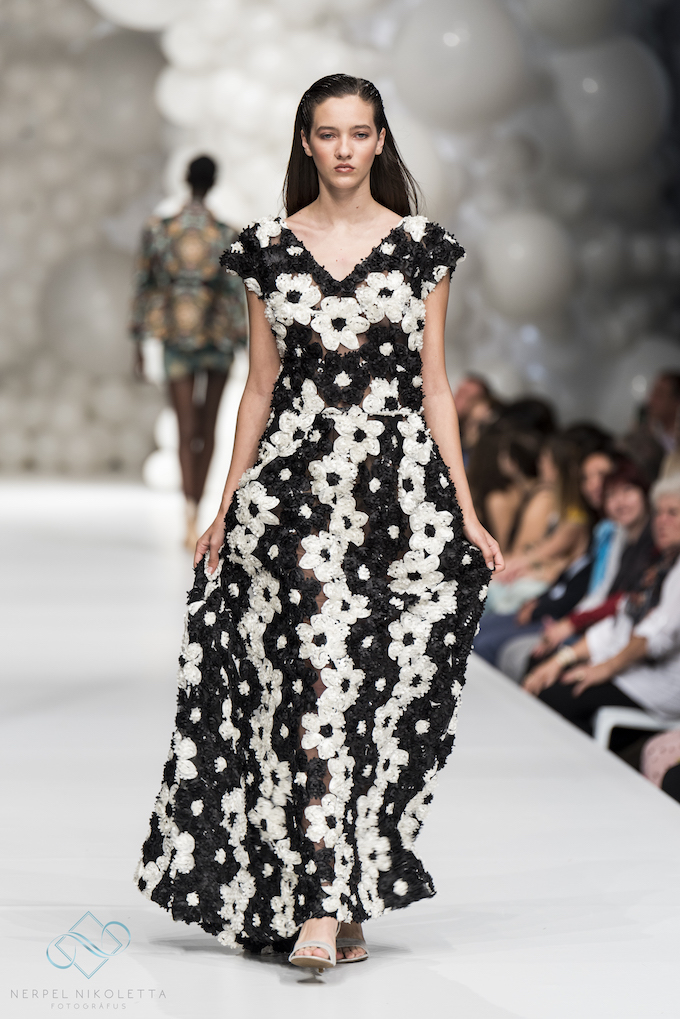 The low-key black skirt matched with the plentifully emmbroidered top reminds of our specific national dresses.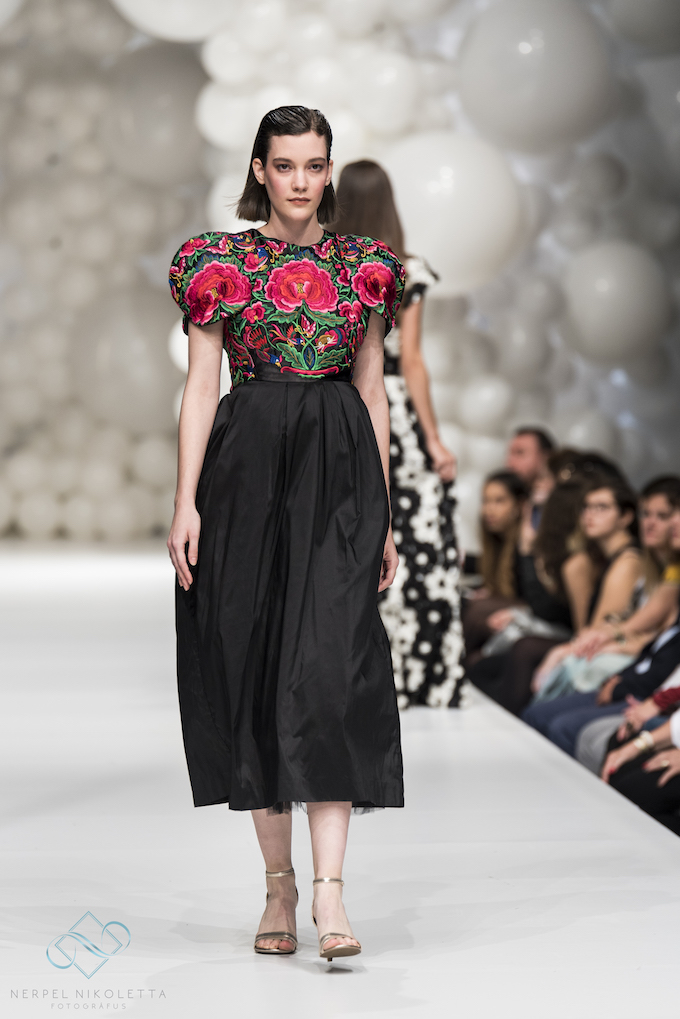 I can imagine the place of the following dresses, which I have nicknamed Golden Ring, Purple Beads and Hollywood, specifically on the red carpet.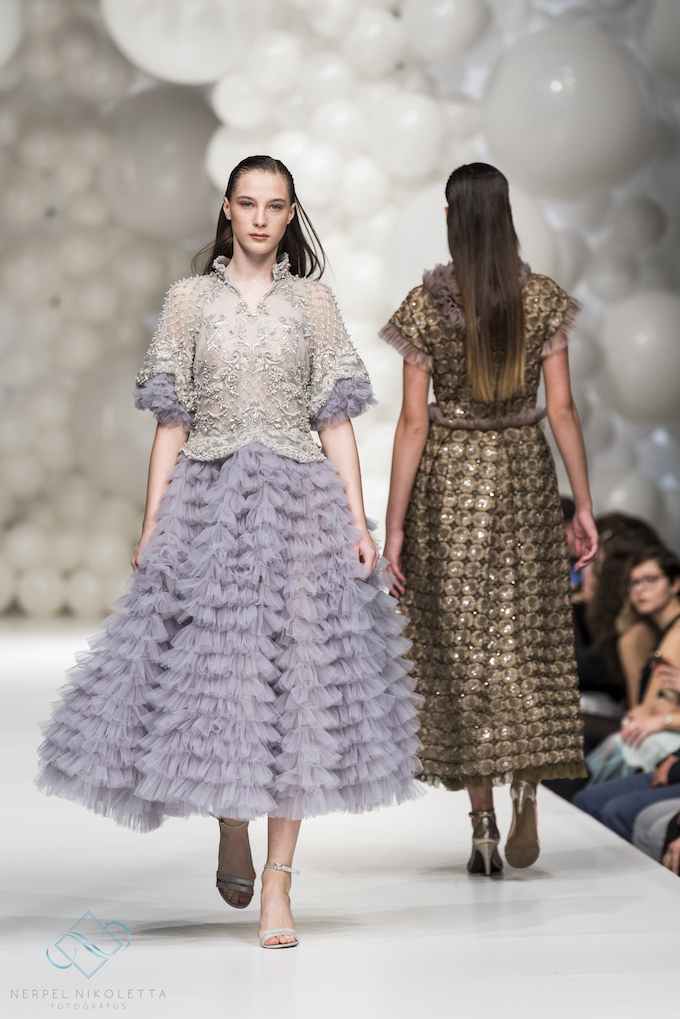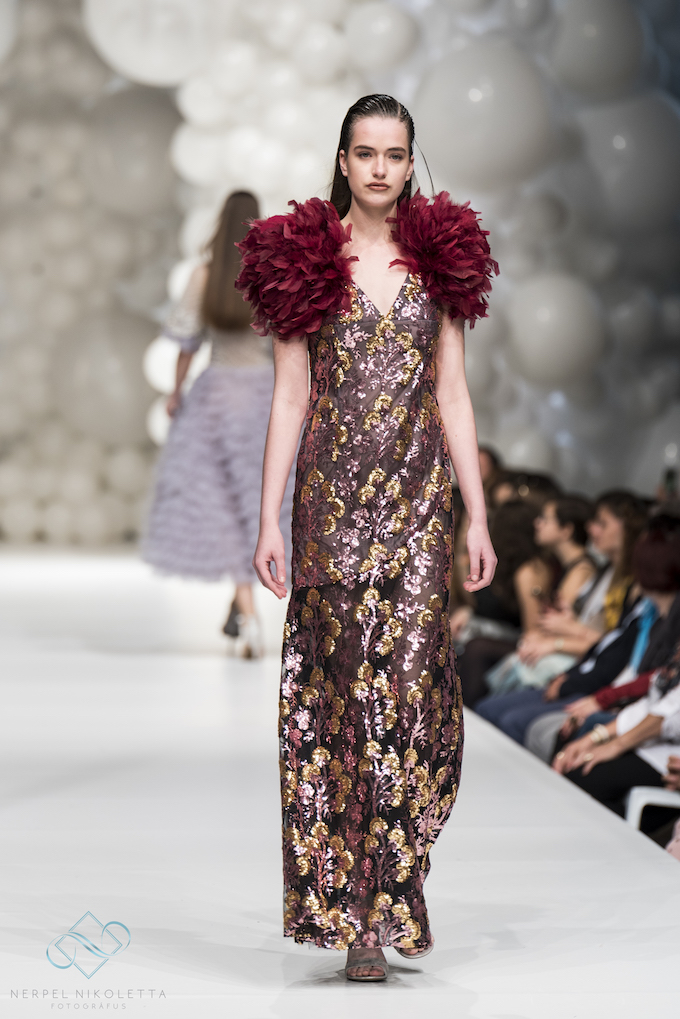 The last piece of the suite was a wedding dress matched with an amazing headpiece, adorned, together with the top of the dress, with an elaborate beadwork that must have taken many hours to complete.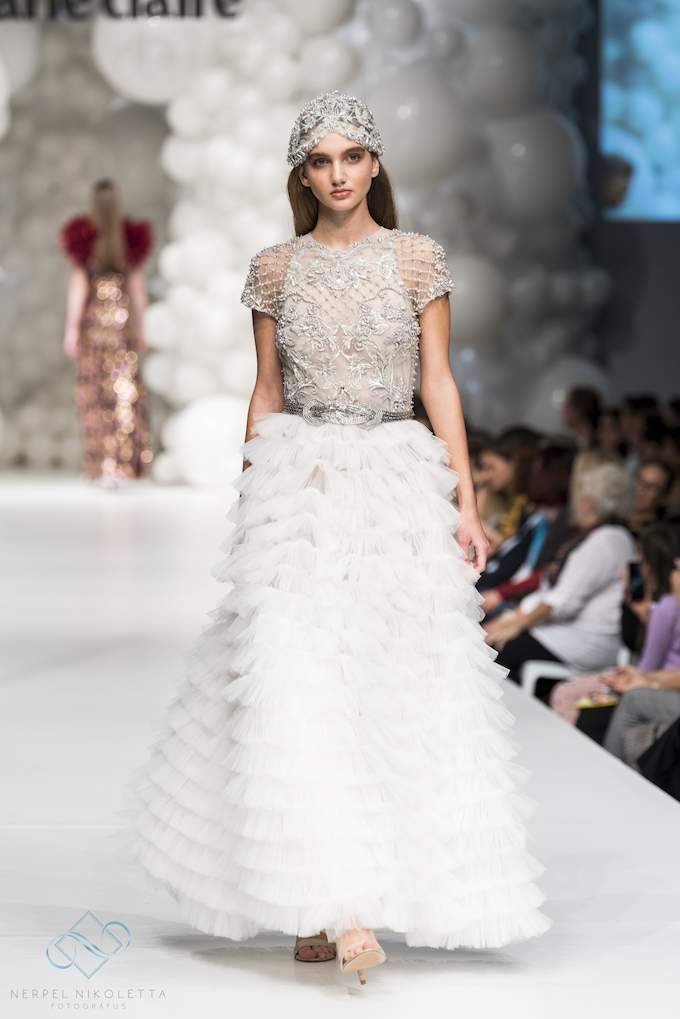 In the
A Salon
column of the December issue of the Képmás magazine there is a detailed interview with Anita. I recommend it to everybody who is curious about how juggling a legal career with raising five children can fit into the activity of creating such fabulous dresses and managing a luxury brand.
________