2017. October 30.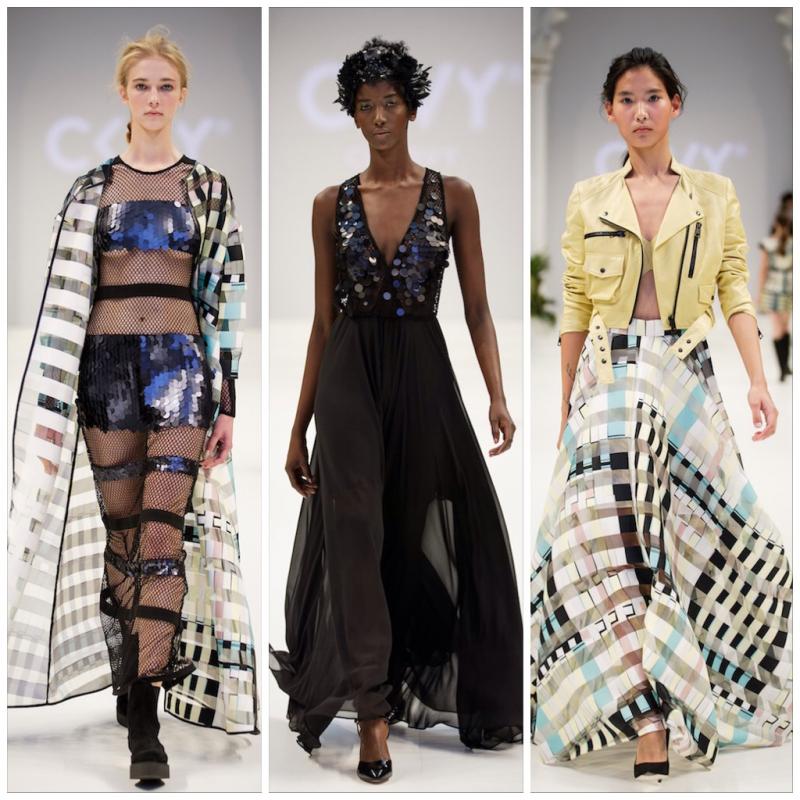 The designing process was triggered by the exhibited paintings of Sándor Bortnyik, who successfully plays with the elements of futurism, expressionism and cubism. The designer's attention was mostly evoked by the constructivist artwork called The New Adam, which creates an ironic ideal of a fashion oriented man of the twenties who, because of his androgynous appearance is actually representing a female gure – in a contemporary (re)interpretation of the Book of Genesis.
CUKOVY
is mixing practically ladylike, comfortable garments with joyful, shiny and brave aesthetics. Special atten- tion is paid to exclusive materials and meticulous tailoring: printed organza, seersucker, calico, spangle, leather and net fabrics are breeding the versatility of underground couture style. Exciting colour blocking dresses, vivid pouches, slightly bomber and leather jackets as key pieces are evoking cool femininity. One of the main lines of the collection is the details' variability inspired by the popular DIY movement: shoulder loops with colourful leathers are removable or changeable, the suspenders can be turned into a belt or vice-versa. The concept is built around inspirational sources blending sporty masculine and sophisticated feminine elements.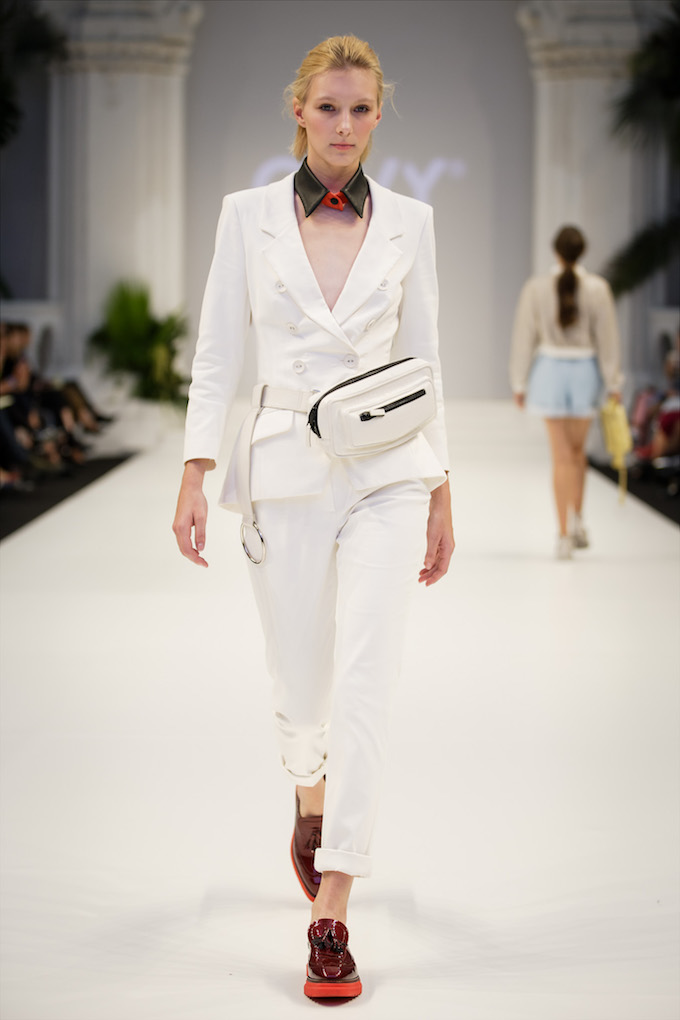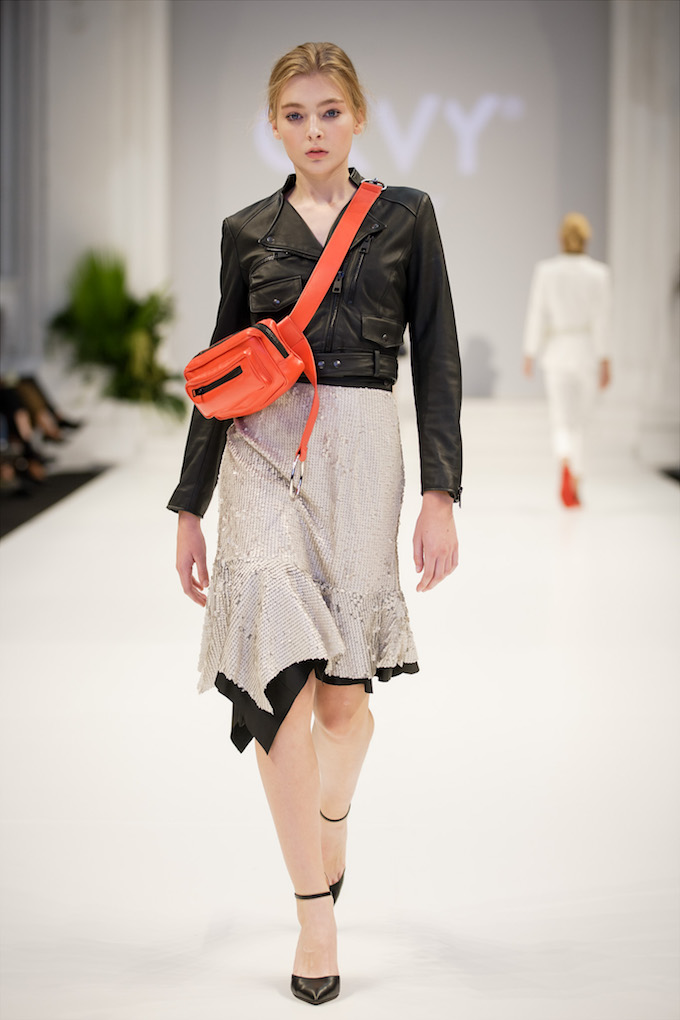 Within the work of Sándor Bortnyik, the new Adam (PRE collection) and the New Eva (MAIN collection) got a key role in the collection. The windable mechanic gures of the new Eva - reminding of a clothing-store mannequin - stand in ab- stract composition like the puppets on the stage of Bauhaus. Bortnyik liked to spend time with the precise elaboration of details of flat surfaces and spatial forms, and the balance and colour harmony of abstract compositions delight with the best virtues of the constructivist painting. Bortnyik ironizes the utopian ideals, but can't get rid of them, since he played an active part in forming the "new world".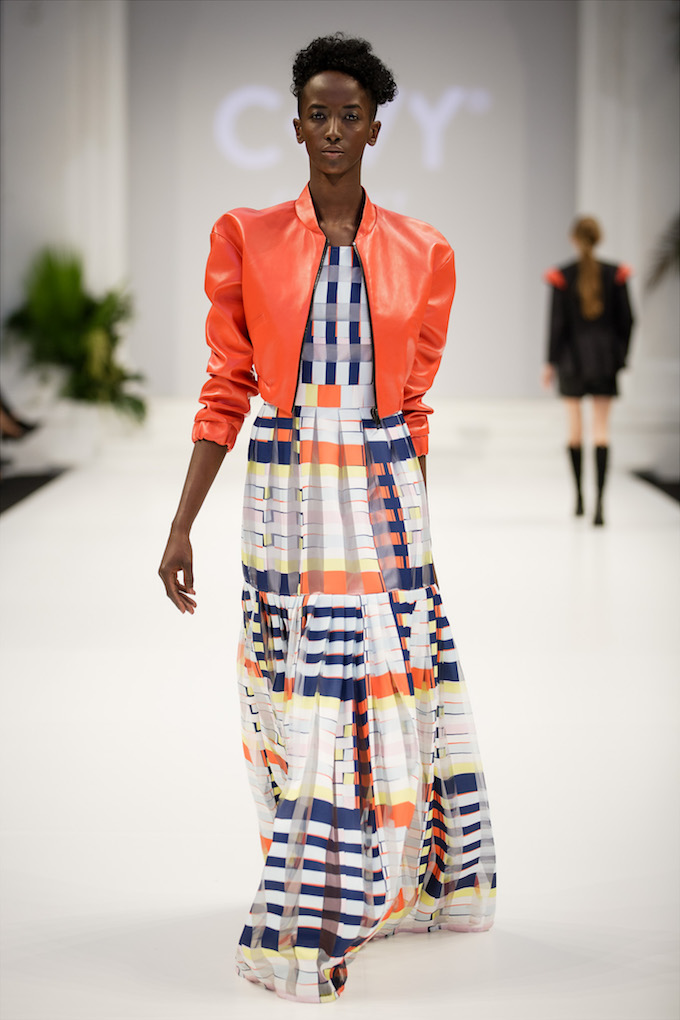 The colour scheme of the collection: black-and-white and dark blue with silver glint and opalescent surfaces.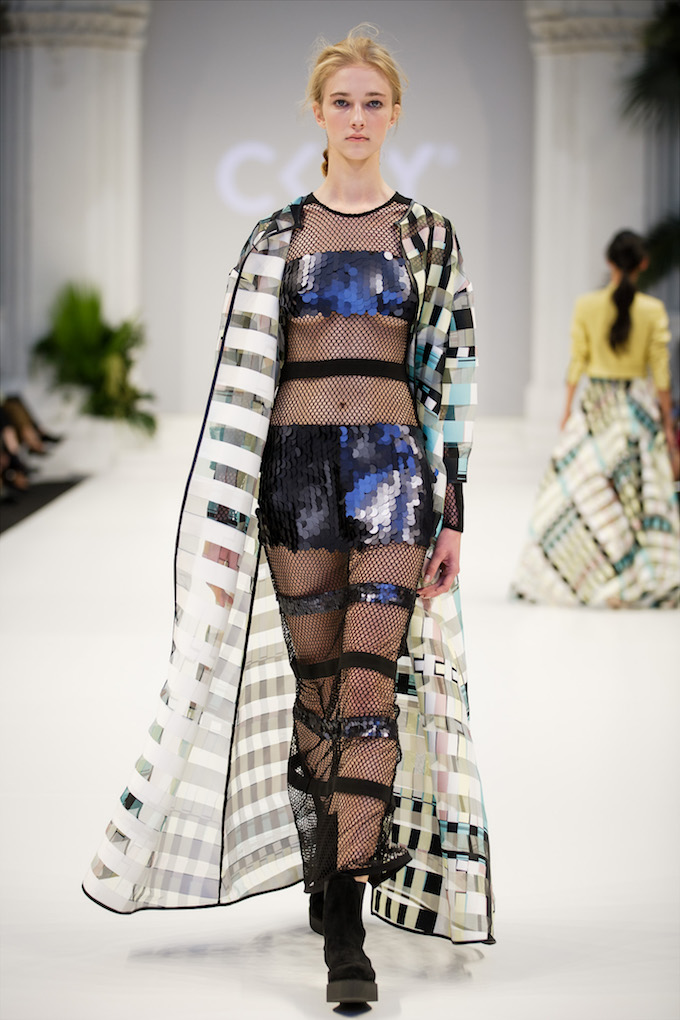 The collection's materials are mostly made of silk, sequins and net. Numbers of applied and hand-decorated surfaces give the characteristics of the silk dresses and coats.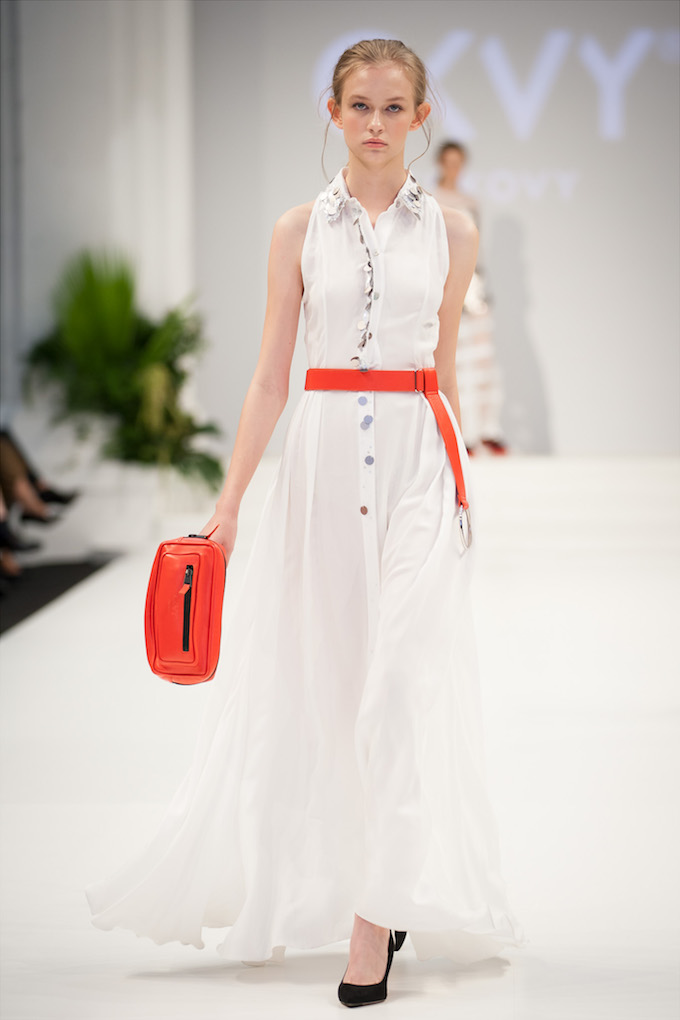 The mixture of the translucent and glittering surfaces within one garment is also essential as well as cutting lines and bra shapes reminding of the new Eve's breast silhouette.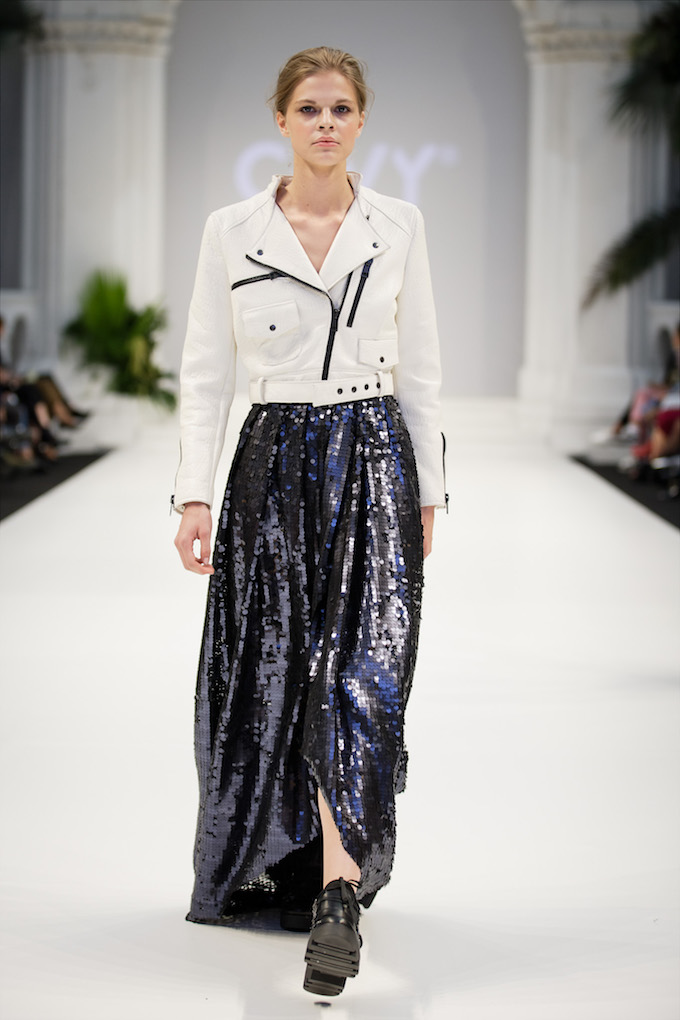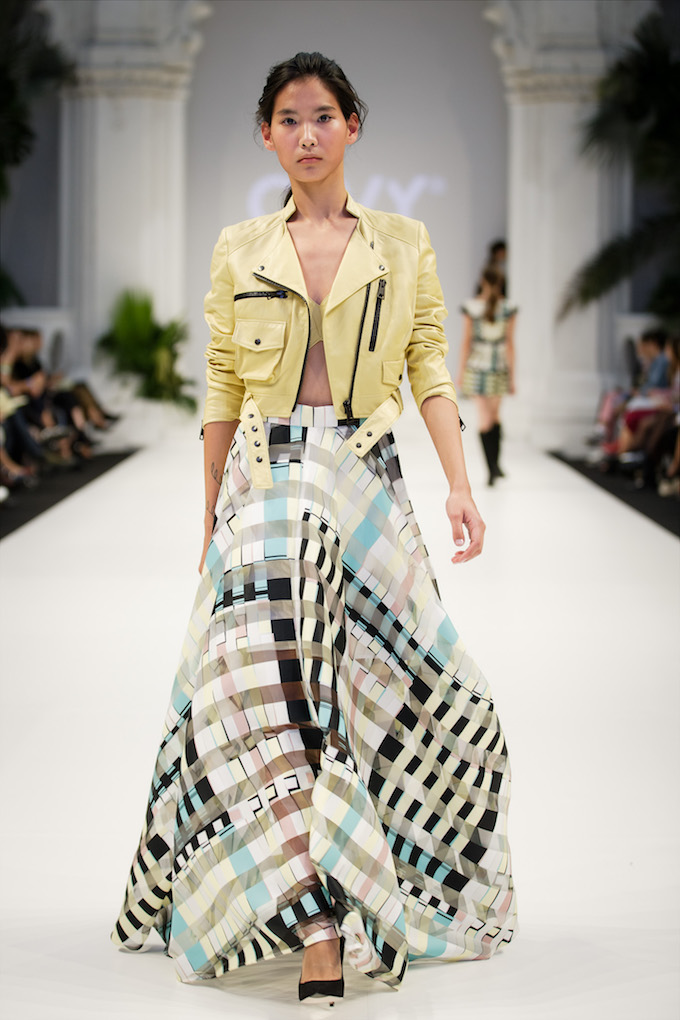 And the unbelievable headpieces...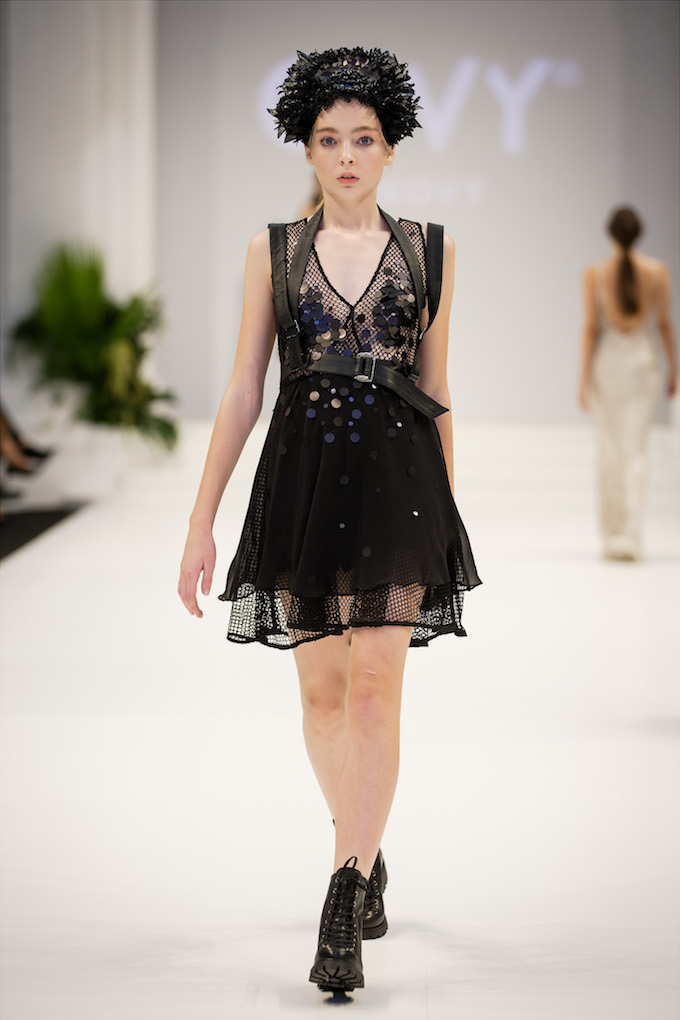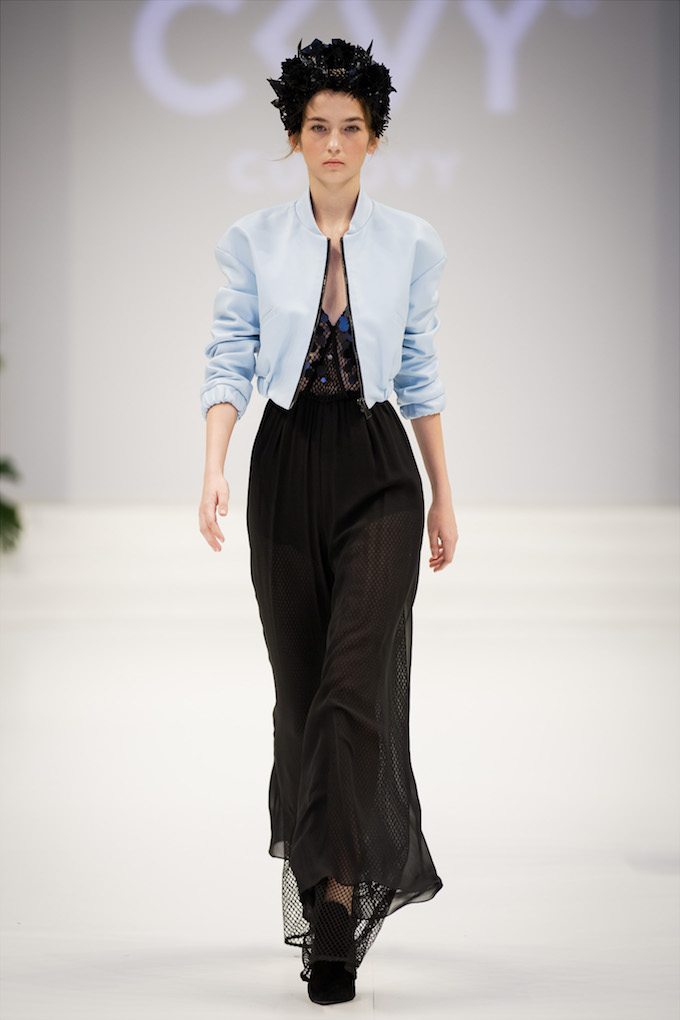 CUKOVY was born in 2014 from the encounter of Lívia Tálosi and Brigitta Csukovics. Their label is characterised by forward-thinking garments merged with a rebellious, futuristic view. Contradictions dissolve and endpoints meet in their collections, where functions interchange and non-fitting textures merge.
More pictures:
Photos: MBFW