2018. October 14.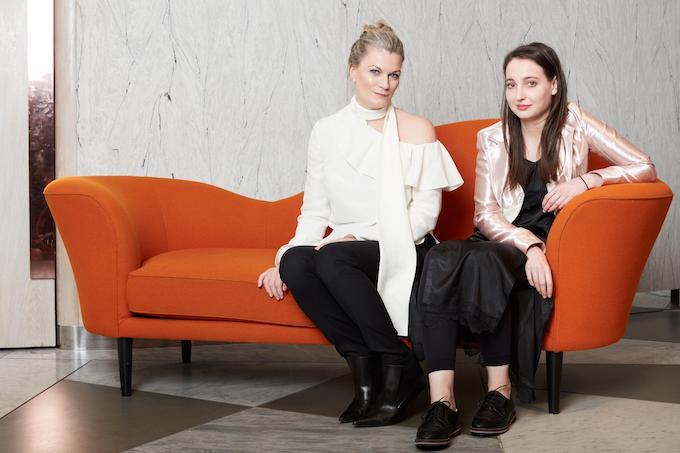 As the next part of our interview series with emerging Hungarian fashion designers working abroad, this time we asked Fanni Varga about past, present and future.
Fanni Varga established her brand in August 2016. Within a year the brand managed to get several publications including magazines such as The Evening Standard, Vogue UK, Schön! Magazine, Highsnobiety, to name a few. Fanni was also selected to be among the top 5 designers for the Designer for Tomorrow's competition in 2017 curated by Stella McCartney; and as an exhibitor they participated at Paris Fashion Week.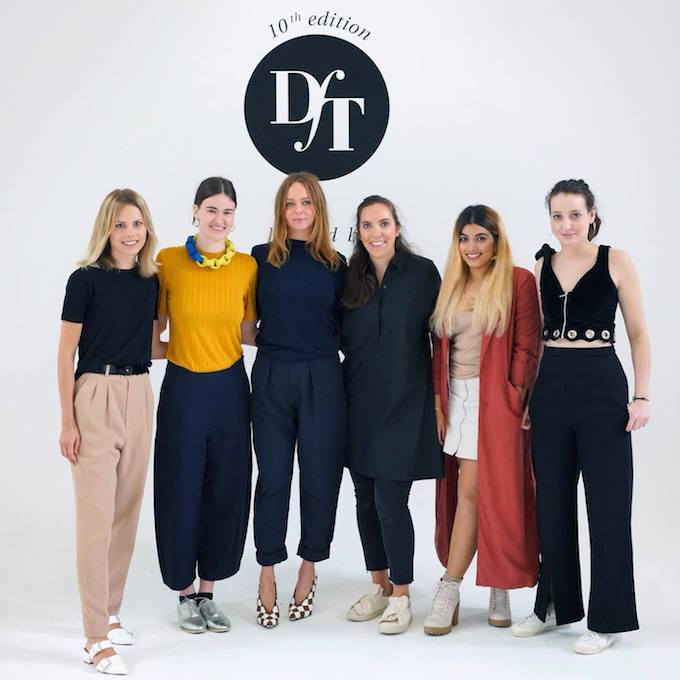 First of all I would like to congratulate! You've already been recognized and awarded by the industry. In your opinion how these affect the name of a young brand?
Thank you! Of course it means a lot to a new designer to have had awards and nominations already at the very beginning of their career. However this is far from enough in order to succeed. You must work really hard and continuously make an effort in order to make your mark and avoid to be just another overnight sensation but with no substance, depth or future.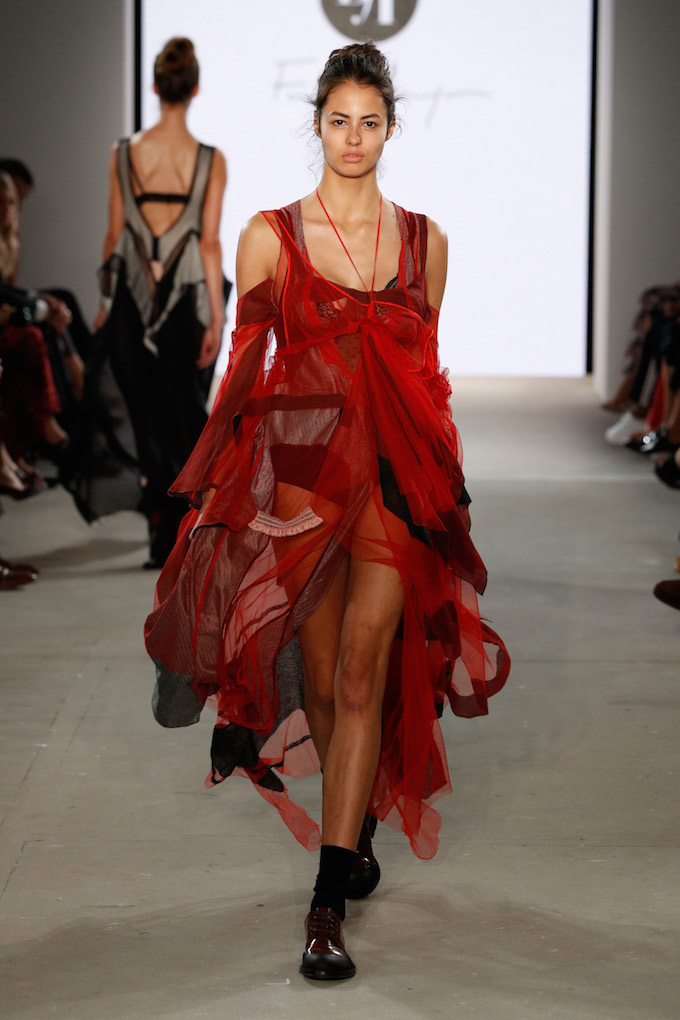 Why did you decide to study in London?
It was already pretty clear to me during my highschool years that I wanted to study abroad at some point, in an environment where I knew nothing or no one and had to fend for myself 100%. I wanted to leave my comfort zone and build myself and my network all on my own. Initially I was quite tempted by the idea of Paris but in the end I opted for London.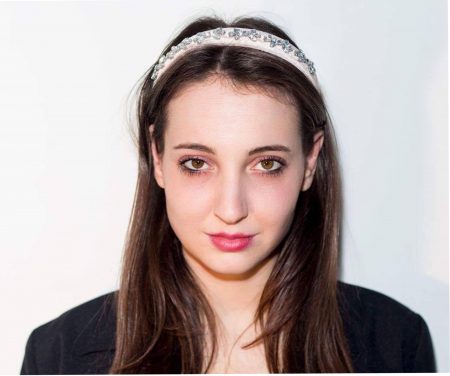 After graduation you decided to stay and establish your own brand there, too. That was your goal from the very beginning? Working on the British market?
I started working for a fashion house right after graduating for about 6 months. At one point they started promising me to be put on their payroll but unfortunately only the promises remained, but I never got paid. It was at that point that I started wondering why I shouldn't spend all this time working for myself creating something that I truly believe in and that I have complete control over - for free. Not being one that shies away from new challenges, I gave it a go, of course.

In a fashion capital like London, it might be easier to start a new brand, but it is also more challenging. What are your strengths? How can you stand out?
You are correct. There seem to be a lot more opportunities but there is also a lot more competition. However many designers try to differentiate themselves by creating 'visionary' pieces which are a far cry from fashion. This direction could work well for editorials but then they are completely inadequate to wear or are hard to make sense of. I think you have to find the balance between being unique, creative, interesting but also offer something that is marketable and appeals to wider audiences. At the end of the day this is also a business and ideally people would want to wear your designs and feel good in them.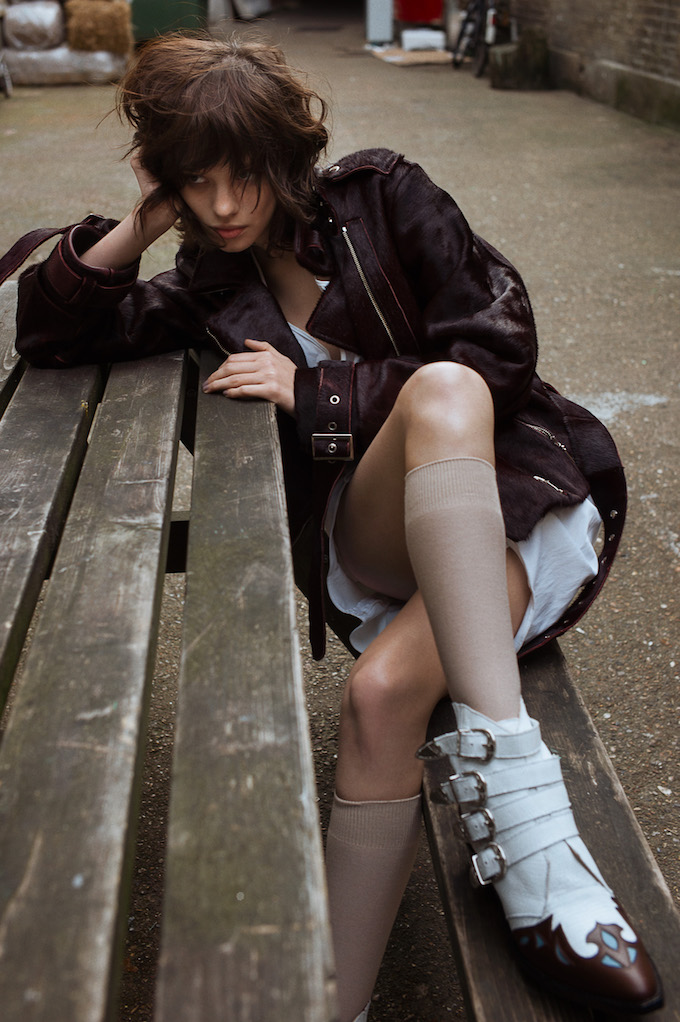 Your creations have very special characteristics: grunge meeting luxury, including also classical tailoring elements. How would you define yourself?
That is about how I would describe my collections, too. I like feminine pieces, which are contrasted with something edgy. I like asymmetry and the combination of different fabrics in unexpected or challenging ways.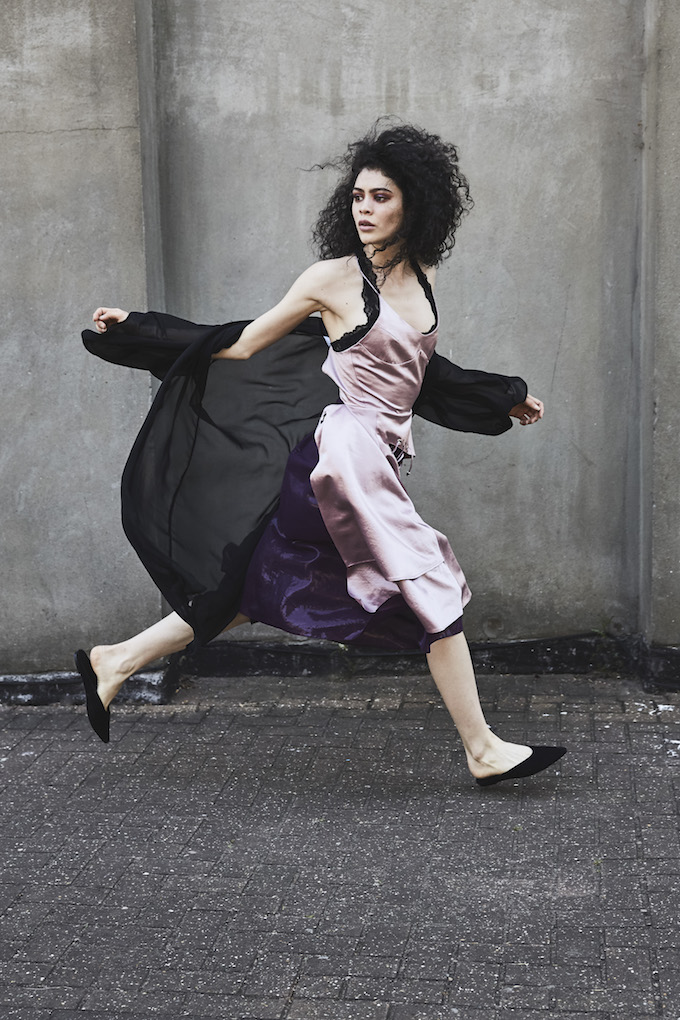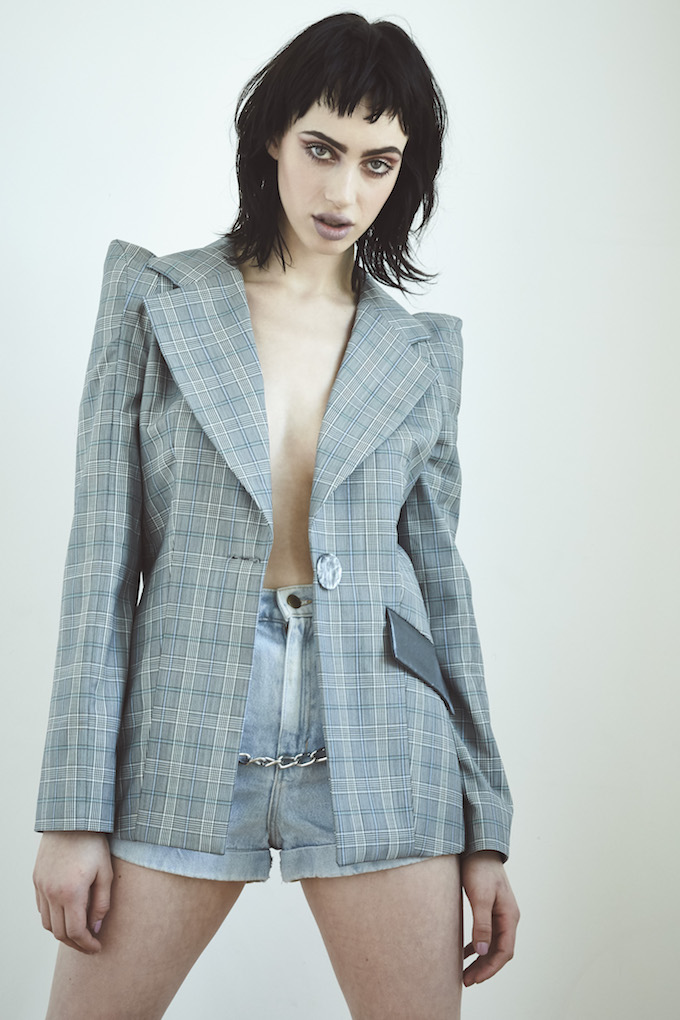 Who and what are your inspiration overall in the brand, and in special collections?
This varies. Usually I like to design for a new type of character and imagine a whole story around the collection. The new SS19 collection is themed 'Modern Delicacy' which suggests refined fabrics, tastefulness with an element of modern sophistication.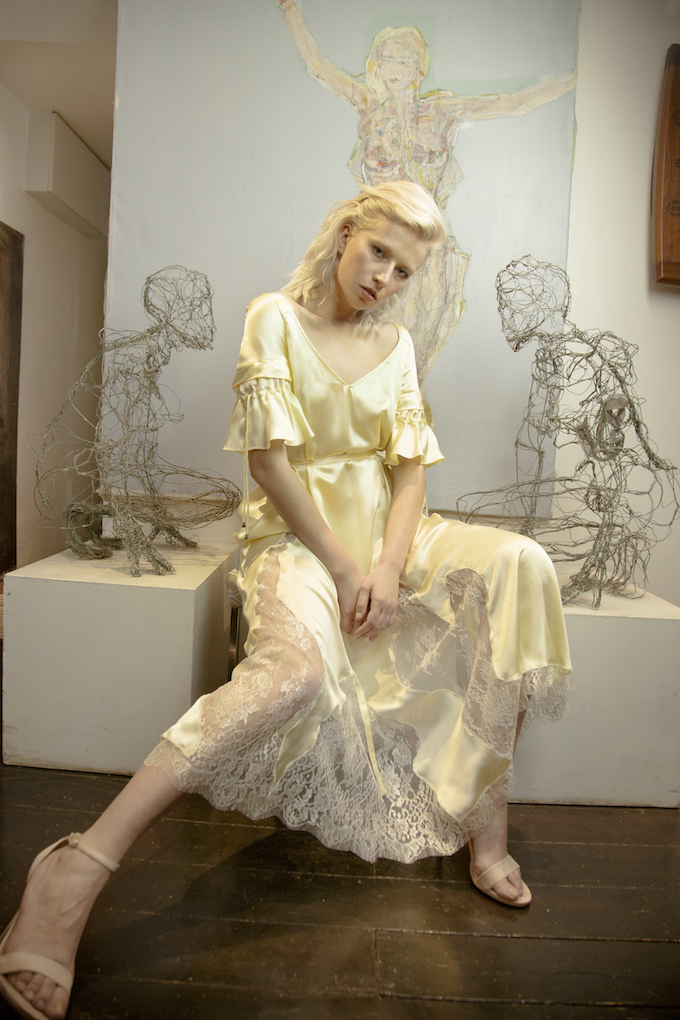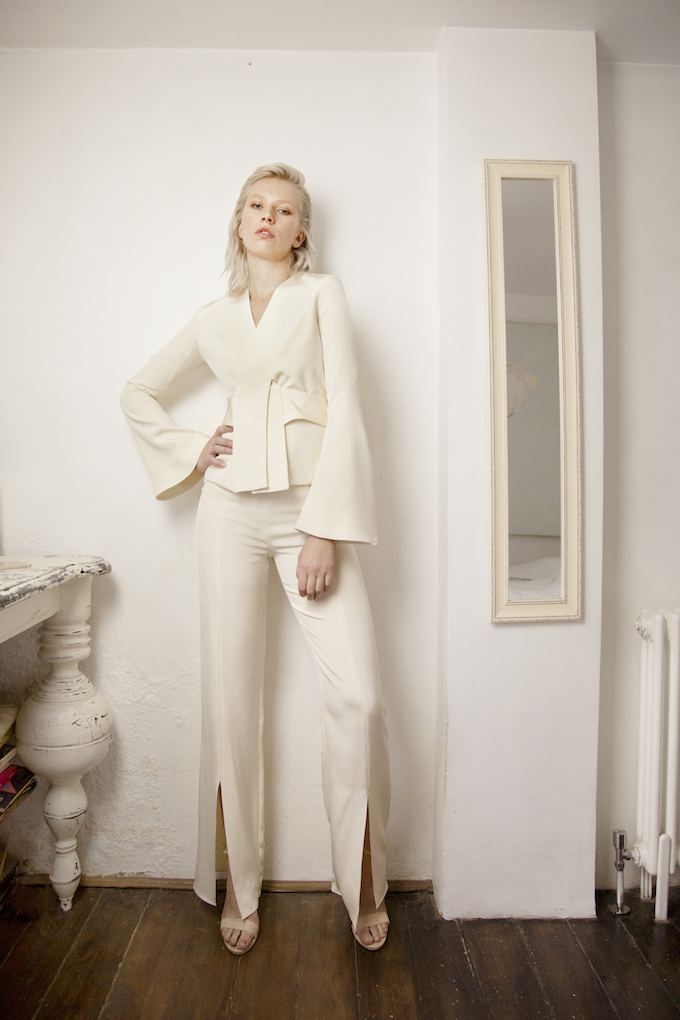 Your pieces are characterized by special material combinations and unique tailoring. If I remember well, you prepare the maquettes, too
Yes, I too do maquettes, but I must confess that this is not my favourite part of the process. I do however work with contractors quite often as I simply wouldn't have the time to do all of them myself.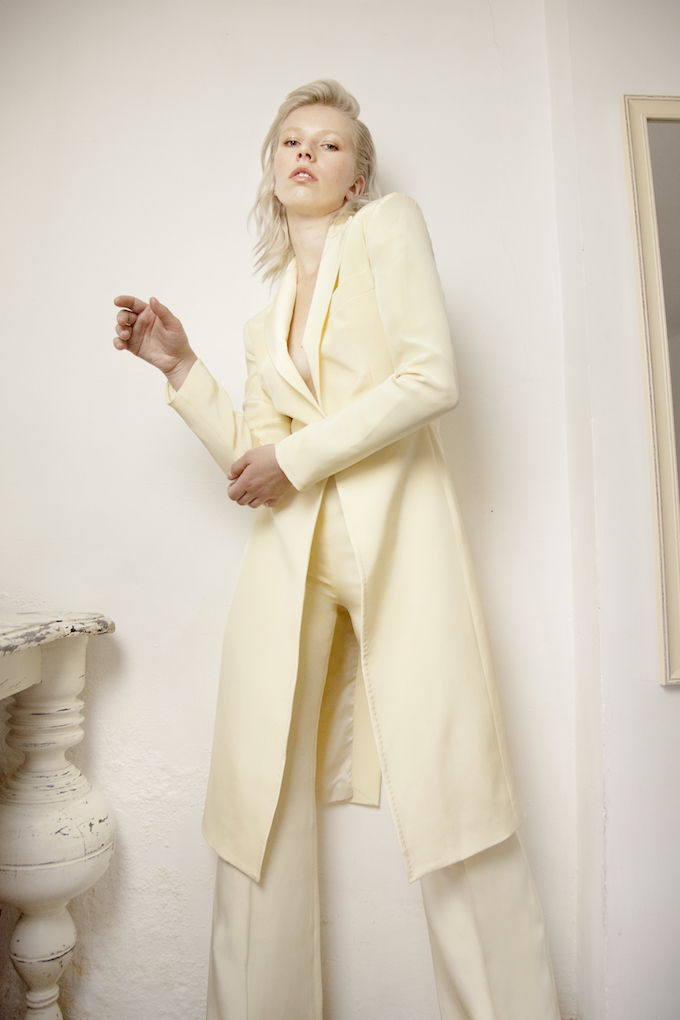 Where do you buy the fabrics?
Mainly from UK & France. When it comes to picking the finest leather, Italy is of course is a safe option.
Your dressmakers are in Hungary. What does this mean for the brand? Do you communicate it?
Yes, that's right. Hungary is my location of choice for manufacturing. Not only because of the high quality labour but also it works out so much more cost effective. I love the idea of 100% British manufacturing but the costs eat into your margins, which as a young brand you just can't afford. The other perk is that whilst spending most of the time at the factory overseeing the production process I do get to spend time with my family and friends.
How often do you visit Hungary?
It depends. Every 2-3 months roughly.

Where can we buy your dresses in Budapest?
At Berlin Store Budapest on Andrassy Street.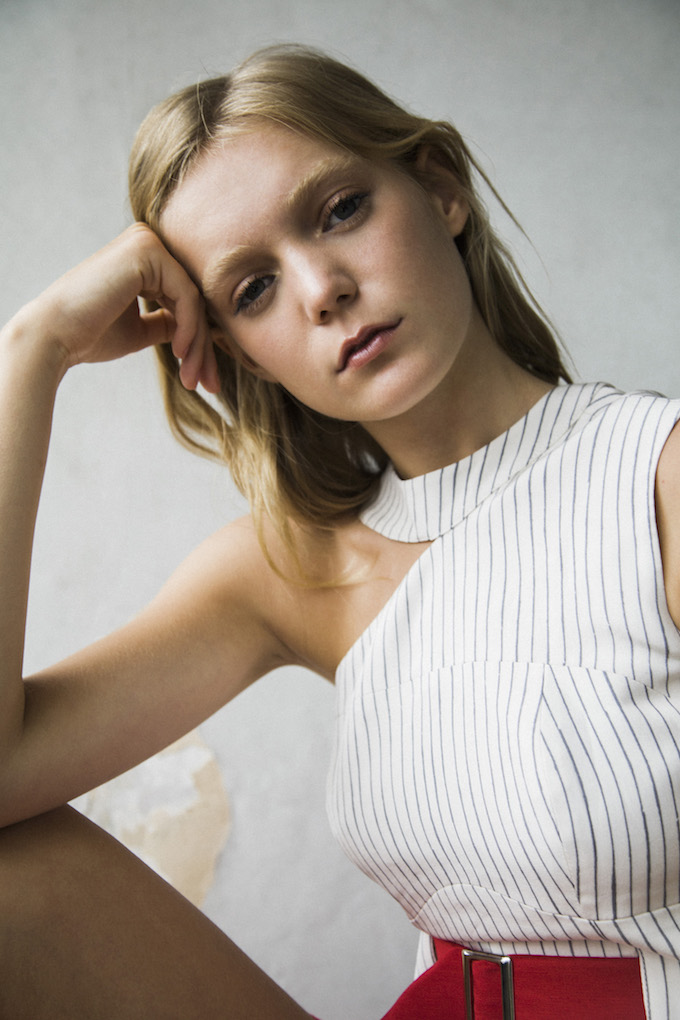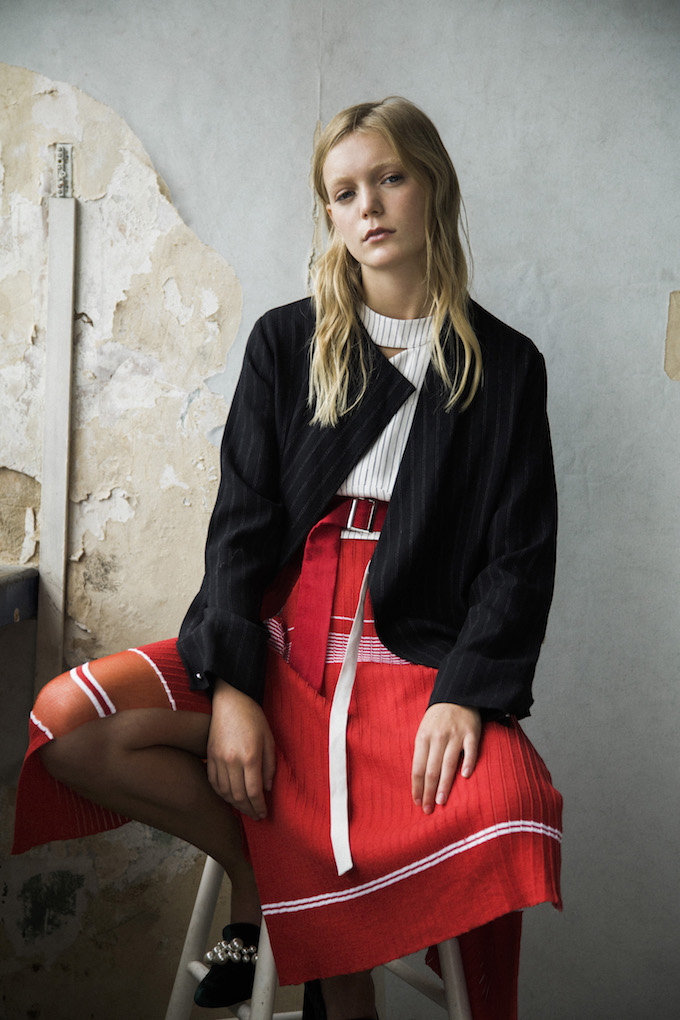 It's only been two years, since you established your brand, and you already participated on Paris Fashion Week as an exhibitor. What are the experiences?
We had some pretty amazing feedback from buyers (4 of the largest department stores) and stylists as well as regular customers who mistook the showroom for a boutique and wanted to purchase some of the garments.

What are your goals with the brand?
We are still at the early stages of the label and so the main goal is still to get the message out there about the brand and to increase the number of our stockists both in Hungary and on an international scale.
We would like more people to enjoy our brand and wear our designs.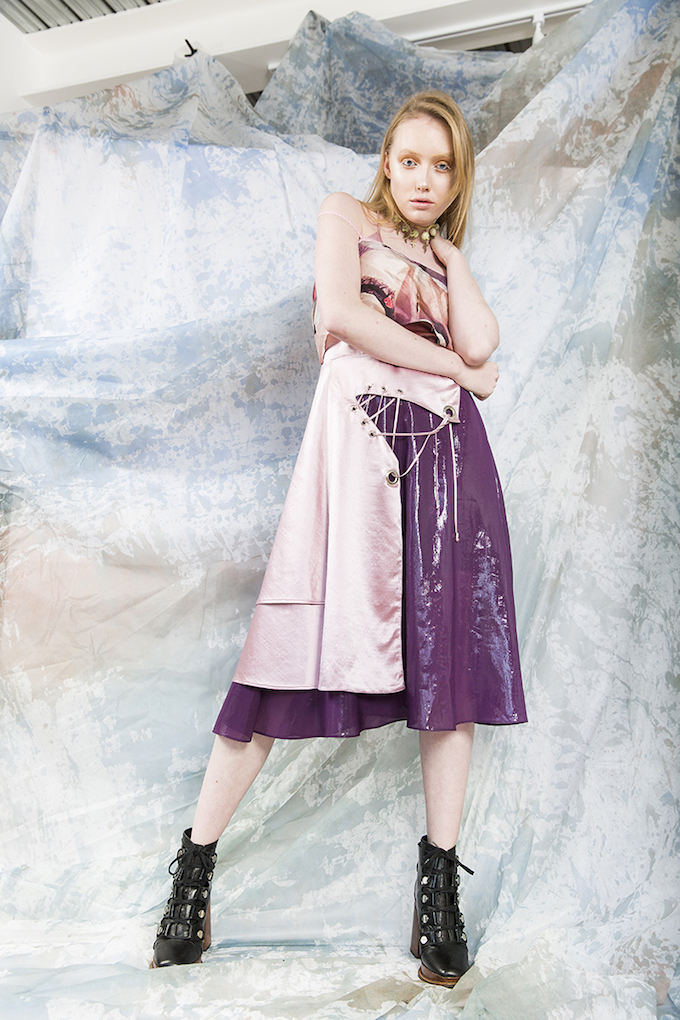 _______
Pictures: ByVarga