2018. September 02.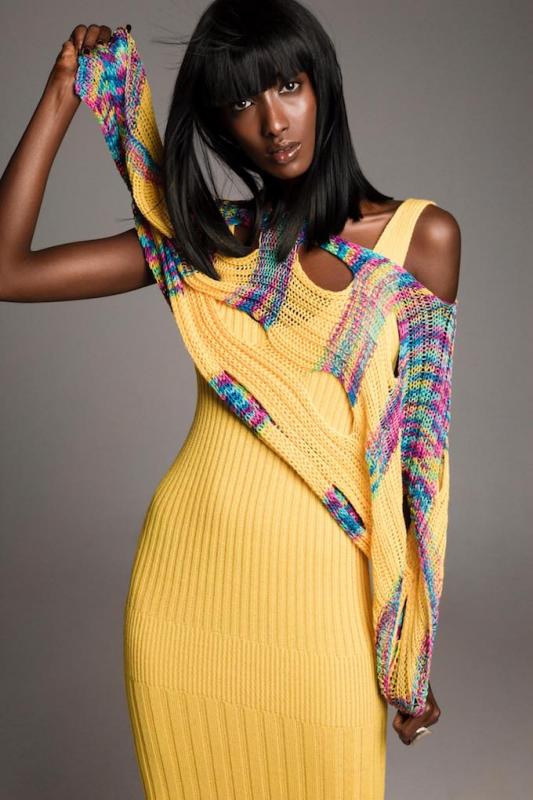 There are some moments in my life I happen to encounter such sparkling and inspiring people that I will always remember. Keep in my mind the way they dressed, the way they moved and their strong presence. My story today is about two of them.
One of them is
Csillag Zsuzsi
, the powerful nonetheless stunning designer and manager of
Süel
knitwear and the other one is
Rea Milla
, the young model who bears her queenly beauty with the humbleness of the wisest.
It is both a pleasure and an honour to have known them and have had the chance to work with them for ages.
A spectacular imprint of their encounter is the:
"Who We Are"
editorial, where the audience can go along the story of the 26 year old, always renewing brand, through their iconic colours, patterns, fancy yarns and style.
The creative family enterprise has been doing its best through generations to modernize the old-fashioned image of knitwear and destroy all the never-ending stereotypes around knits. This time the choice of a unique model, the styling and the whole concept has brought a fresh perspective to the world of
Süel
.
The shooting of the pictorial curriculum was preceded by a survey, which was conducted among top clients of the brand on how they would summarize their thoughts on
Süel
in three words. It was extremely challenging to describe all these years in only nine eye-catching knitted outfits. Nonetheless as
Zsuzsi
told me in an interview she loves cutting edge editorials:
"When I choose brand ambassadors I am going quite emotional. I always want to surround myself with sparkling souls even if it means neglecting current trends. I am always looking for the best-matching faces for the actual concept and I am aware that the model would just love it all as well."
Rea Milla is an exceptional model. Regardless of her young age (19) she had an extremely hard life, her mother helped her to escape from a prearranged horrifying marriage when she was a teen, she was held in prison, she escaped, she survived and finally she found her home here in Budapest, Hungary. She is an amazing role-model, a symbol of persistence, that why she was chosen to be the brand ambassador of
Süel
, which also has had its ups and downs in its quarter century history.
As part of the concept we will meet photos of nine iconic
Süel
pieces linked with description of
Zsuzsi
that give us an insight to understand the creative process behind all the collections.
The first one is about the beloved
basic knits
of
Süel
. The one coloured plain garments were inspired by the rushing days of
Zsuzsi
.

When you are in a hurry trying not to waste your precious time, instead of hopelessly staring at your wardrobe in the morning you had better have a variable basic garment like this. No muss, no fuss. Plain colours, timeless styles. I have a wonderful royalblue piece of this series and I am just dreaming about the same one in green. I am afraid I have become a collector...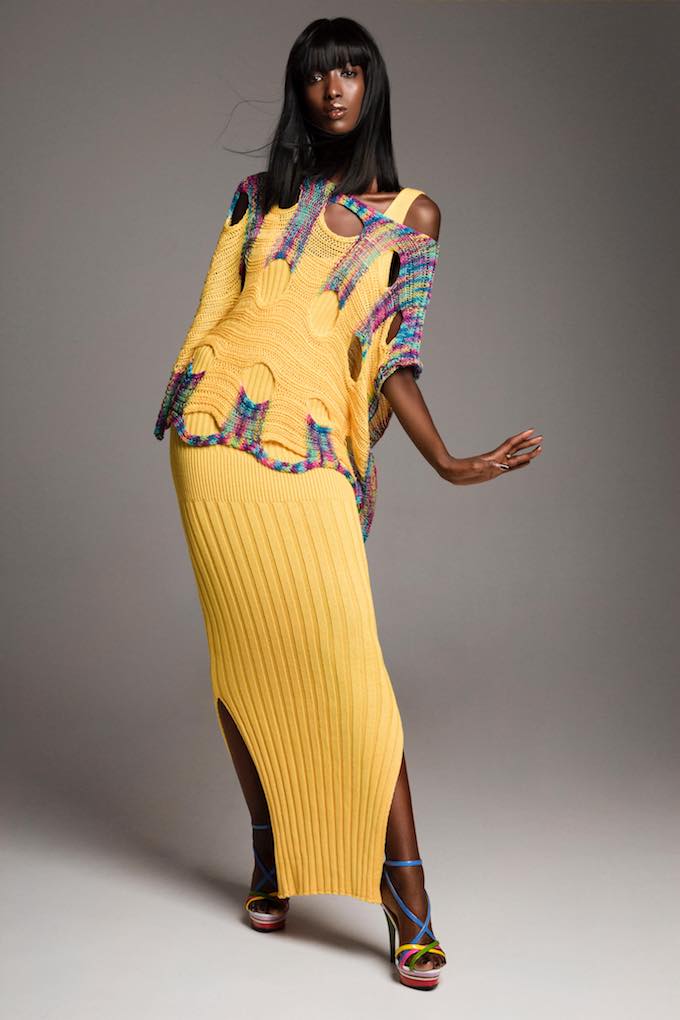 Another one is the real destroyer of the knitwear myth, the
summer dress
of
Süel
.
Zsuzsi
loves the creativity that emerges when she designs for summertime. Laces, openworks or just light materials like linen, pure cotton or silk. In the summertime one must be very creative to make knitwear appealing, and they have chosen a bohemian way to do so.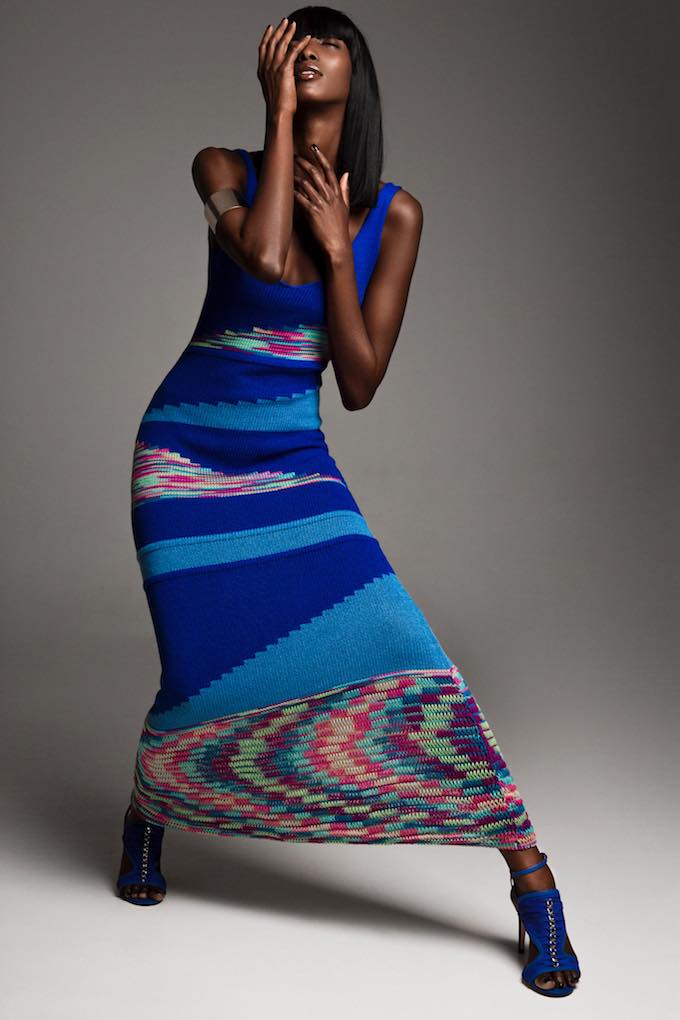 The next sweater is made of an extreme fancy yarn that conjures up the stars of the season,
fuzzy and furry
materials. Extreme coloured, warm and cozy statement sweater that fits even your party outfit both in summer- and wintertime. This
Süel
piece is the greatest example how to broaden the repertoire of yarns.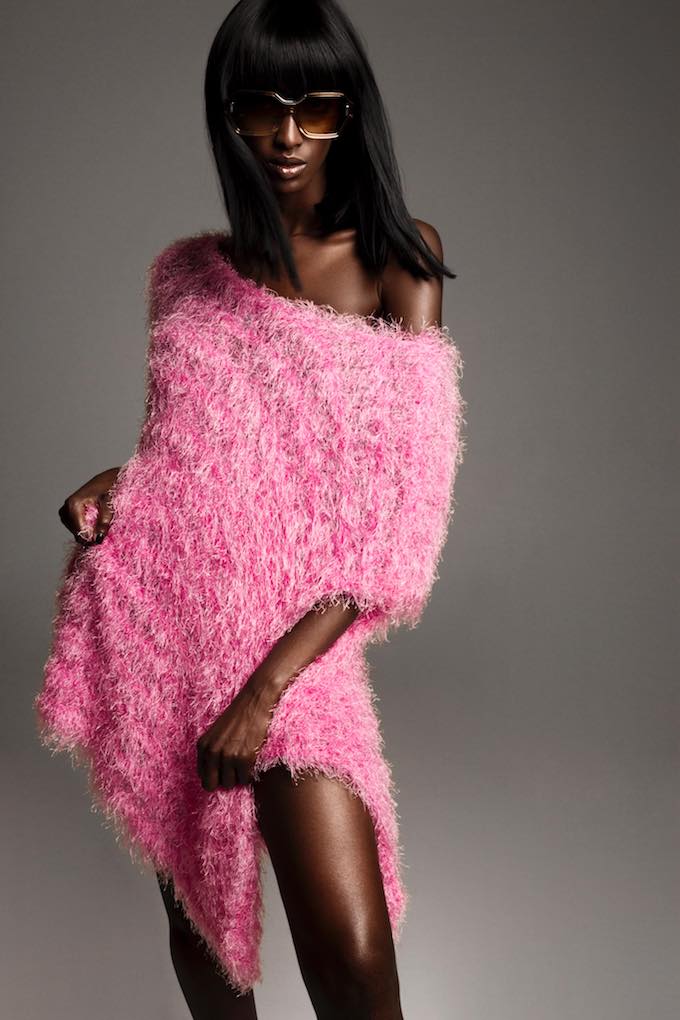 The first
Süel
I saw was such a
playsuit
which is the favourite style of our common friend Adrienne, balerina and Pilates instructor. I was always wondering how many colours she had, but regardless of her wide collection, still there are some tempting new shades to light up on the
Süel
pallet.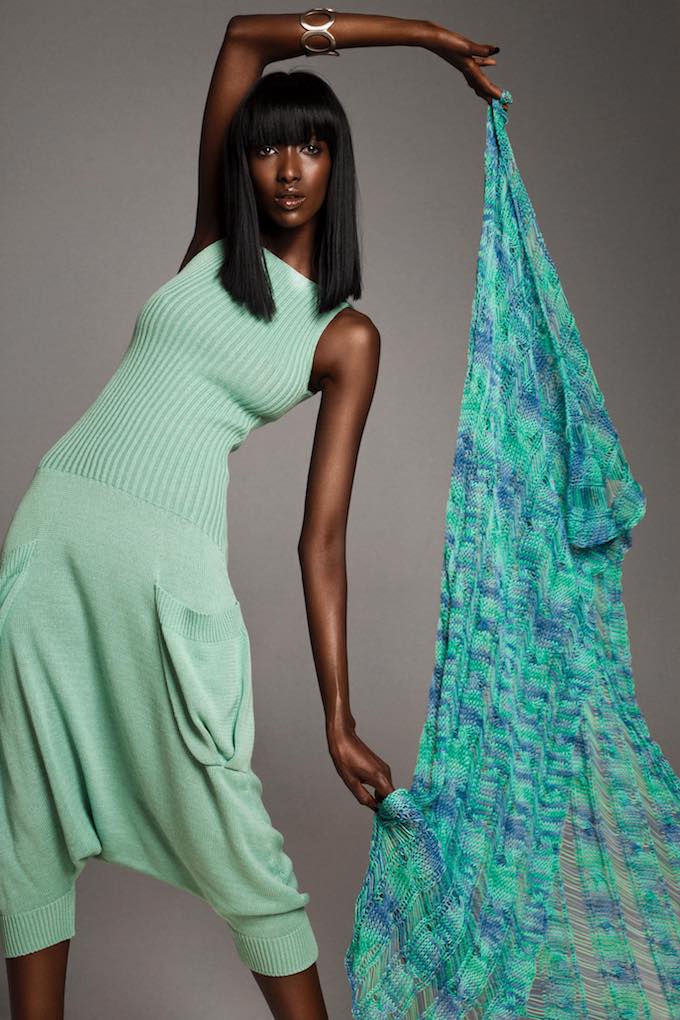 Lace is the next in a row. Since the beginning they have created so many patterns that I wouldn't be able to list them all. Among laces though, their first one must be mentioned; the Spider. Since then they have used this pattern of stiches in many ways, in many styles. Perfect for summer or for an unforgettable event, even for a wedding.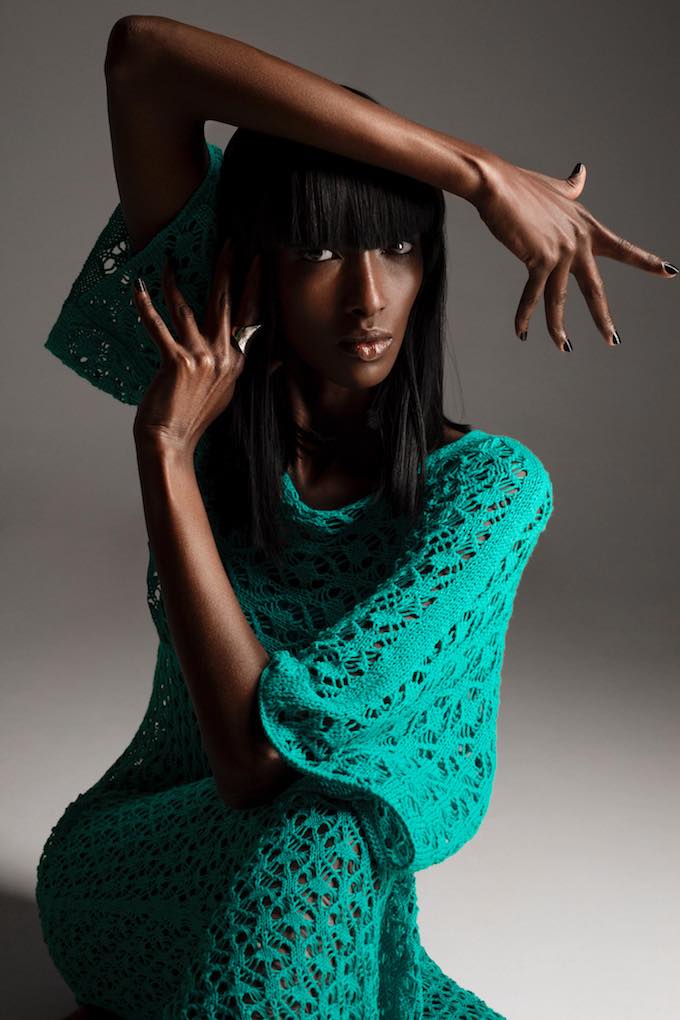 Even though they are working with machines they are fans of the handmade parts. These little twists are bringing some fun into the fully-fashioned garments. Fringes, cables, special twisted yarns are one of the main pillars of their creative work. They are always playing with colours, not only by dying and printing but they are also twisting different colourful threads to create the perfect "ombre" shade for the dresses.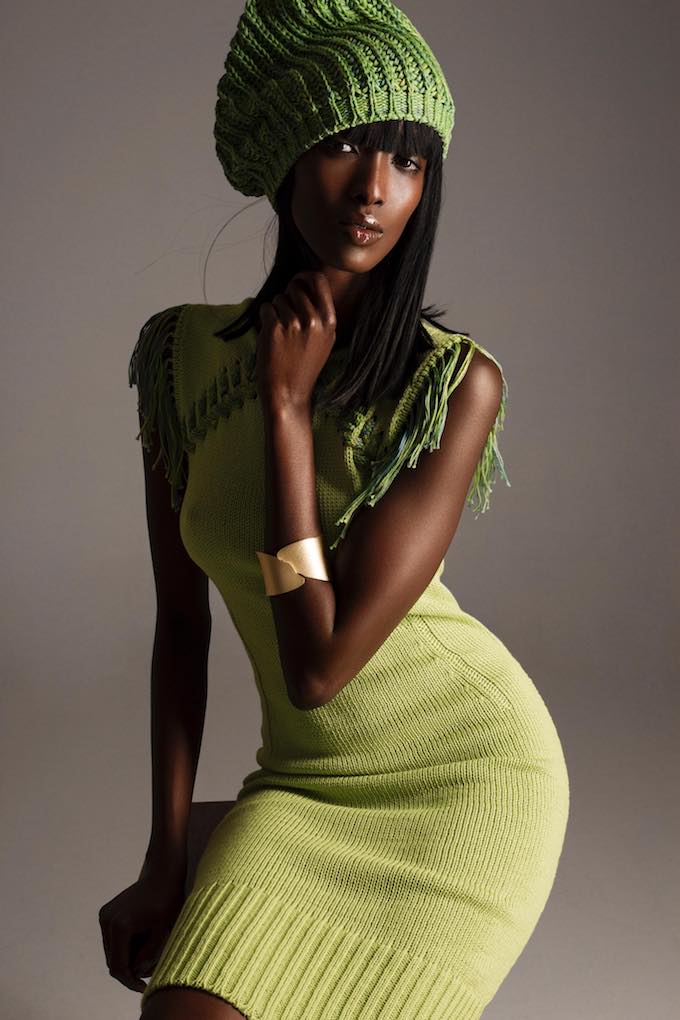 The
colour pallet
of
Süel
is also quite surprising; they have around 180
Süel
colours on their yarn palette, exclusively chosen and made for their vivid collections. These stripes of variable stiches are flowing like waves of colours, but still have a rustic surface. The inspiration came from a very old
Süel
sweater, knitted in the beginning of '90s, they just reimagined for the birth of this new collection. The colour, the four different bright greens and the touch of light turquoise mix was inspired by the natural formation of mosses on trunks and trees.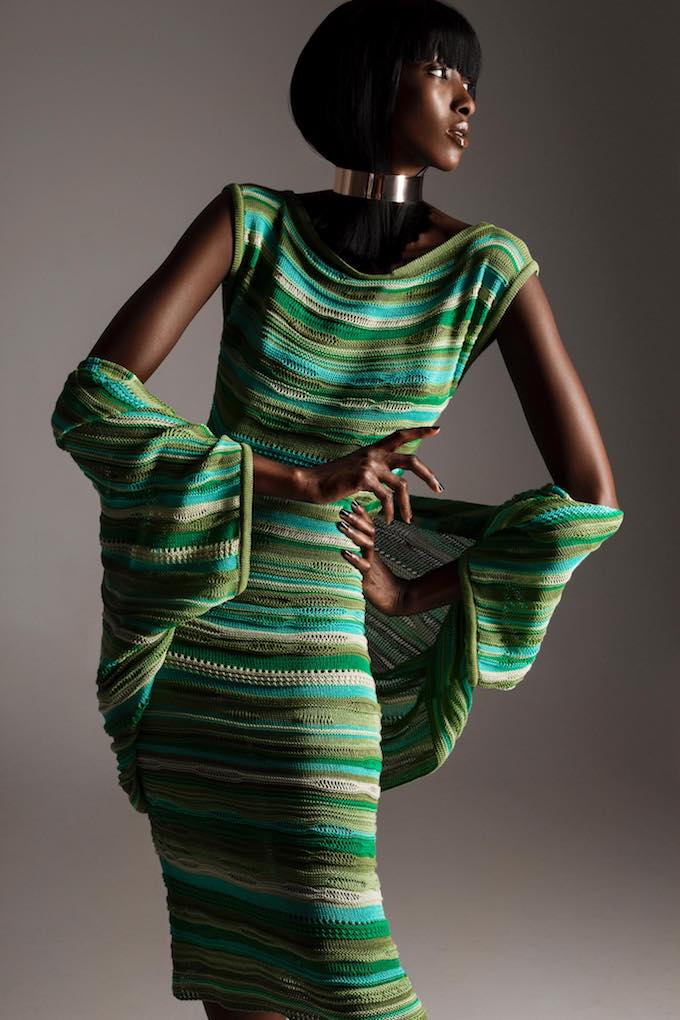 In the meantime the season of knitwear from head to toe is already here and this irresistible set of red Merino wool might be a symbol of warmth.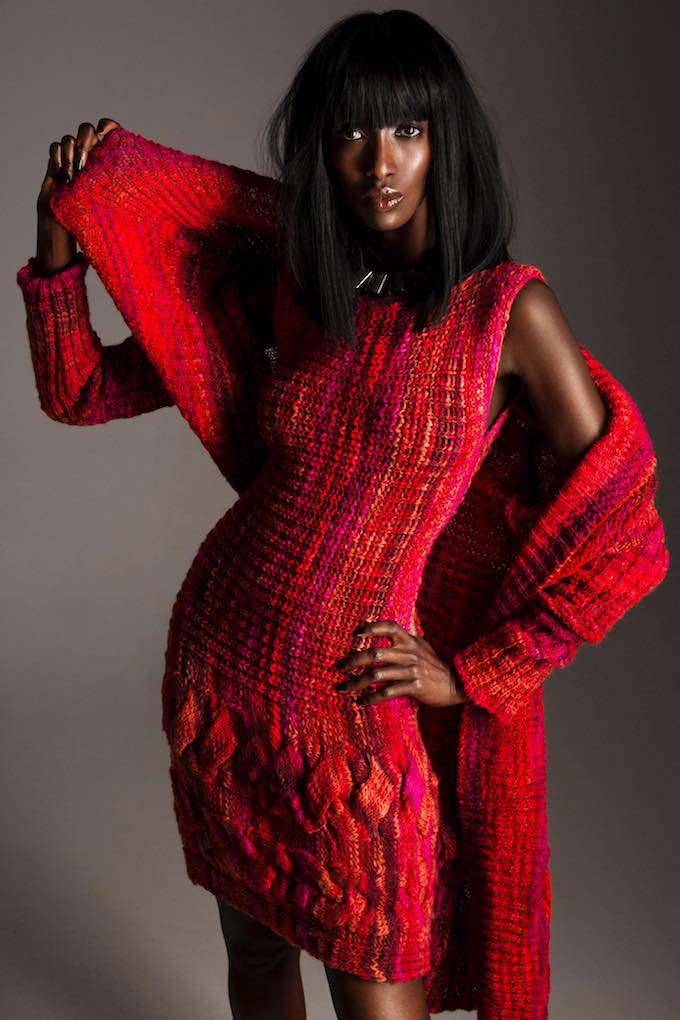 The final picture, the closing outfit reminds me of the unbelievably beutiful singer of the iconic movie, the Fifth Element. The astonishing combination of colour, material and form, toped with a loopscarf meeting the expectations of its function but stepping much further into the quoted ethereal world at the same time.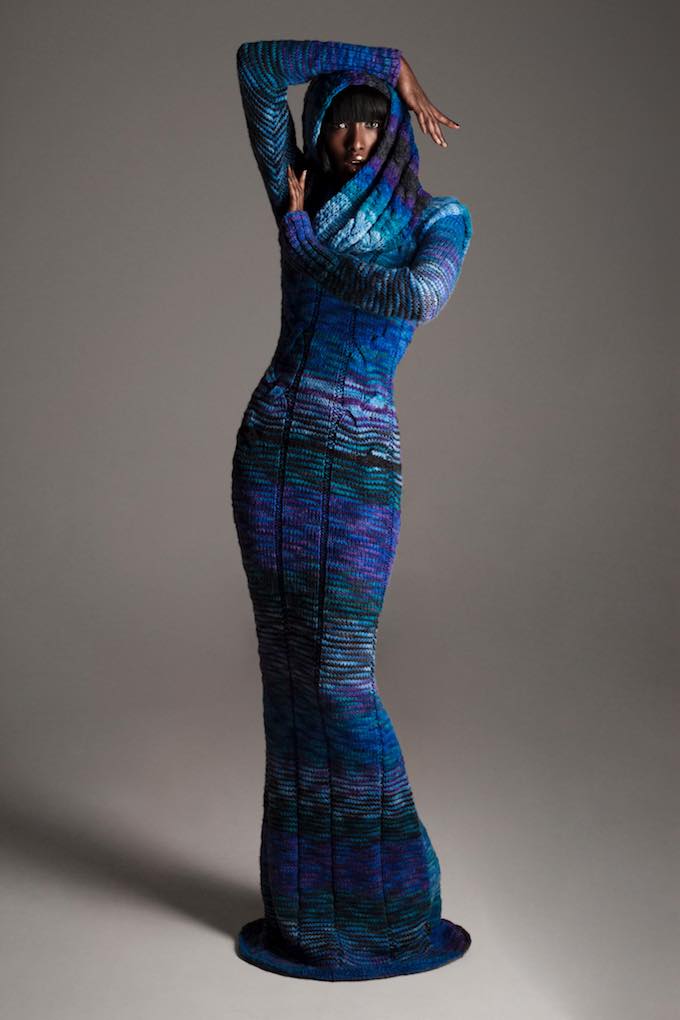 Spectacular editorial, uniqe human beings a past full of hard- work and a promising and dynamic future.
Süel

and Rea!
And the power is still on as the fifth Charity Warehouse Fair (on the International Day for the Elmination of Violence Against Women) is approaching starring domestic violence survivors as new brand ambassadors of
Süel
. We will be there!
_______________________
Photo credits:
Concept: Zsuzsanna Csillag
Assitant: Kerekes-Laczkó Ágnes
Photo: David Ajkai Photography
Model: Rea Milla - Avantage Models
MUA: Veronika Deák
Styling: Gabriella Parádi fashion stylist & illustrator
Hair: Klaudia Violetta Gál
G3 STUDIO